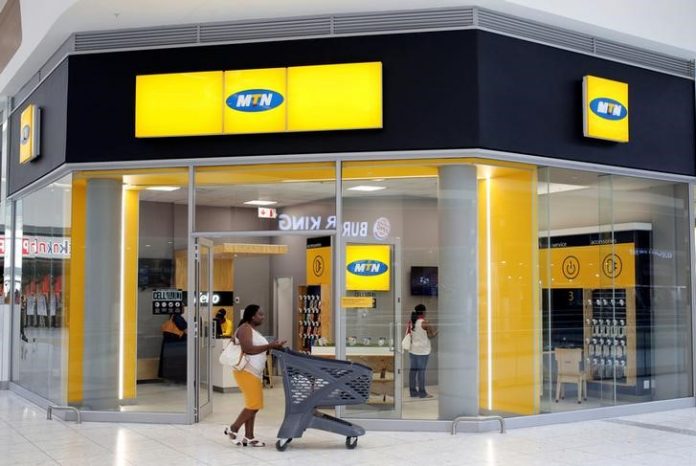 Watch Viv Vermaak's latest Friday F*** Off (which now has its own page!). This week Viv tells MTN just why she's leaving them – and why she thinks "MTN is like Magnus Malan" – after thousands of rands worth of data miraculously disappeared from her wifi device. You can also read the transcript below of what MTN told Viv when she phoned them about the problem.
WATCH: Viv Vermaak – MTN I'm Done With You!
LIVE, FROM GERMISTON, IT'S YOUR FRIDAY FUCK OFF! MTN.Thanks for all the messages from South Africans across the globe. Expats, when you are rready to come home, we're waiting. Buya lapa.As per your request, all Friday fuckoffs are now on a followable page, Friday Fuckoffs. https://www.facebook.com/Friday-Fuck-Offs-359372974600553/?modal=admin_todo_tour#fridayfuckoffs #vivvermaak #joumasebozza

Posted by Viv Vermaak on Friday, August 10, 2018
Earlier this week, Viv explained: "Two days ago, R1000's worth of data mysteriously disappeared from my WiFi device. My whole month's supply. When I tried to load top-ups, I got an error message. Today, I tried again. Same issue. Not allowed to buy top-ups."
This is the conversation Viv had with the Call Centre:
Call Centre: Yes, I see the problem now, your monthly usage has been limited.
Me: By whom? I never agreed to a monthly limit. I agreed to a monthly guesstimate, whereafter I will pay for additional data.
Call Centre: Our system decides when to limit data usage.
Me: Your system?! Are you telling me you will not allow me to buy more than I wanted even after I willingly agree to pay you whatever money I want? You want my business, but you want me to use less?
(Who are these people, Eskom?)
Call Centre: I can adjust your limits now.
Me: To what?! I don't want limits.
Call Centre: the system decides. It's random.
Me: Tell me what the new limit is!
Call Centre: (Getting a bit forceful) I don't know how they set the limits. It's a secret.
Me: A secret? So the new limit could actually be less than what I originally agreed to?! (Expletive!)
Viv says the Call Centre woman claimed "these 'secret' measures are because of fraud, but the only fraud committed is by them stealing my date. A**holes.
"They reset the limit to the new secret amount and I am now able to write this to you.
Is capitalism becoming worse than big government in this country??
"Can somebody just give this country a break, already?"
P.S. For all the South Africans living abroad, Viv says: "Expats, when you are ready to come home, we're waiting."
Follow Viv Vermaak's Friday F*** Offs here.