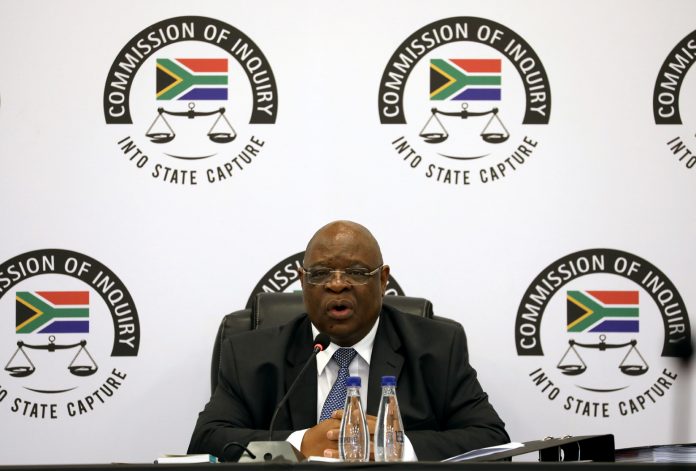 JOHANNESBURG  – The judge leading an inquiry into claims of state-capture against former South African president Jacob Zuma on Monday urged more witnesses to come forward, as public hearings began in a case that could last two years.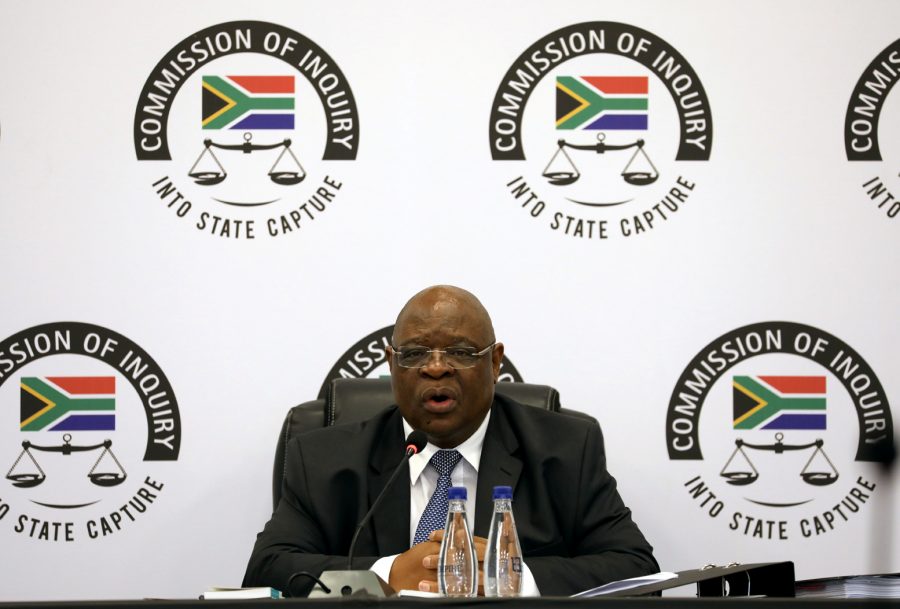 Deputy Chief Justice Raymond Zondo will review allegations that the Gupta brothers – who headed one of the country's largest conglomerates – unduly influenced Zuma over political appointments and winning government contracts.
The allegations and other scandals surrounding Zuma's nine-year rule forced him out of office in February.
It was unclear on Monday whether he or the Guptas – who all deny any wrongdoing – will appear at the inquiry, which is empowered to make recommendations for prosecutions.
Zondo said at the start of hearings that a call for members of the public to come forward with evidence of state-capture had so far borne little fruit.
"The response has been quite disappointing. I would like to take this opportunity once again to ask the public to come forward with any information. If this commission is to do its job properly we need evidence," he said.
Zondo said in May that the inquiry could last two years.
It stems from the 2016 State Capture report into alleged influence-peddling by the Public Protector at the time, Advocate Thuli Madonsela.
That report, which stopped short of asserting crimes had been committed, called for an investigation into whether Zuma, some of his cabinet members and some state companies acted improperly.
Among the cases it reviewed was an allegation by Deputy Finance Minister Mcebisi Jonas that the Guptas offered to secure him his boss's job, as well as claims that Zuma directed state firms to award tenders to the Guptas.
Jonas is expected to join former Finance Minister/current Public Enterprises Minister Pravin Gordhan and current Finance Minister Nhlanhla Nene as witnesses… along with former ANC MP Vytjie Mentor and former GCIS CEO Themba Maseko.
Zuma says the three Gupta brothers – Atul, Ajay and Rajesh – are his friends but he denies any influence-peddling in their relationship.
The exact whereabouts of the Guptas are not known. The brothers, officials from their companies and their family representatives could not be reached for comment on Monday.
South African judicial authorities have declared Ajay Gupta a "fugitive from justice". He is known to have left South Africa for Dubai in February.
In a separate criminal case, Zuma is facing 16 charges of fraud, racketeering and money laundering relating to a deal to buy European military hardware to upgrade South Africa's armed forces after the end of apartheid in 1994. His denies the charges.
Cyril Ramaphosa, who succeeded him as president, has promised to crack down on graft and help revamp a stagnating economy that lost momentum and suffered credit downgrades during Zuma's tenure.
(Reporting by James Macharia; editing by John Stonestreet and Jenni Baxter)