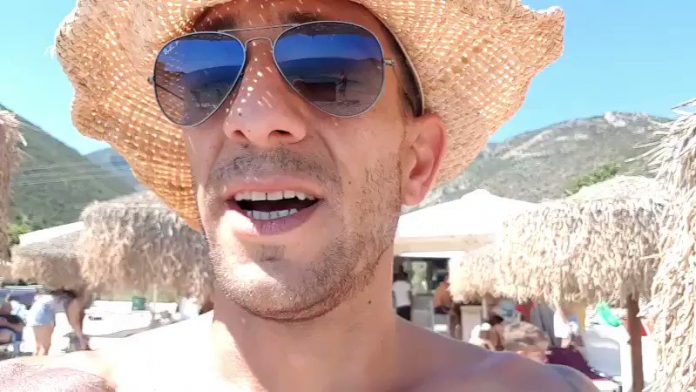 Twitter has fixed the words in the apology released by Adam Catzavelos following his selfie video in which he boasted about being on a beach that had no black people on it, and shockingly used the k-word.
Catzavelos (39) admitted he had caused "unspeakable pain" to everyone in South Africa and apologised unreservedly for the hurt and harm he has caused.
However he used words like "unfortunate" and "stupid" and didn't once mention being racist… so Twitter has fixed that by 'correcting' his statement. See below.
Meanwhile, Catzavelos' father George has told Rapport newspaper that the family business – St George's Fine Foods – has had to close down after companies they supplied terminated their contracts.
He said: "All I can say is that the whole storm has changed our families' lives for the worse, in a blink of an eye. All of a sudden, we are all lepers. Nobody wants to be associated with us, and our family business is ruined. We had to permanently close our doors." This will put many people out of business.
He revealed that his son has no "immediate plans" to return home to SA.
The Human Rights Commission says it will investigate. A charge of racism has also been laid at a police station in Johannesburg.
Twitter 'fixes' Adam Catzevelos' statement:
— Linda L. Mndayi (@LindaLMndayi) August 24, 2018