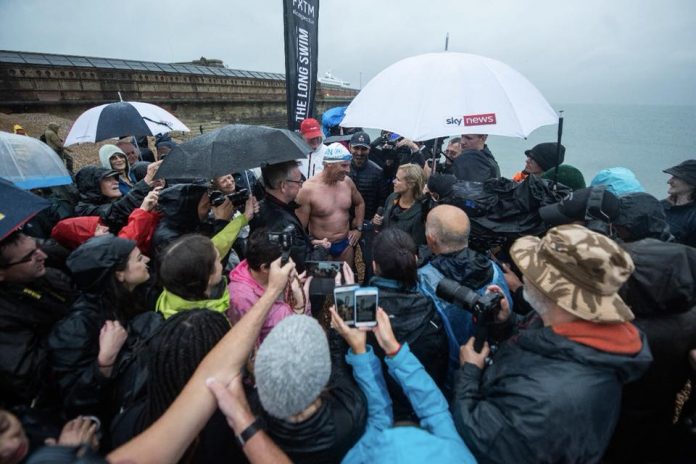 South African-British endurance swimmer Lewis Pugh has made front page news in the UK, bringing much needed attention to the plight of the English Channel.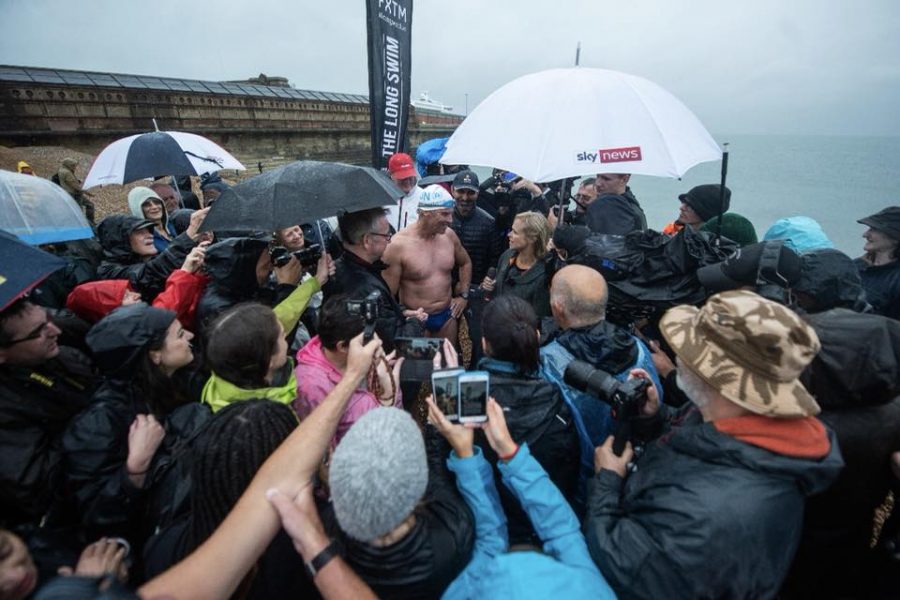 Pugh, South Africa's well known ocean advocate, completed #TheLongSwim of the English Channel yesterday. He didn't just cross it like 'normal' people. He swam the entire LENGTH of the Channel. All 560km from Land's End in Cornwall to the famous cliffs of Dover in Kent.
Yesterday on social media, Pugh delivered a vital message to the UK Government:
I've just swum the full length of the English Channel. This is my message. Please share.

I urge the UK Government to properly protect its waters. Currently, only 7 square kms out of 750,000 is fully protected.

In the rest of our waters, we have shipping, oil and gas drilling, gunnery exercises, industrial fishing and aggregate removal.

Scientists are clear that we need to be protecting at least 30% of our oceans by 2030 if they are going to be able to stand a chance of recovery and be sustainable.

During this swim, I've seen virtually no wildlife – aside from a few birds, a few dolphins and one turtle. It shows that our oceans have been very badly over-fished.

I have also seen plastic on every beach from Cornwall to Dover. We have taken the fish out of the ocean and replaced them with plastic.

The British government now has to lead. We need urgent action. Our oceans are not a side issue. If we don't act now, we will see the collapse these ecosystems, they will not be able to recover.
Pugh is renowned for fighting to save the oceans around the world. This time he faced multiple jelly fish bites, storms and choppy waters. Many have heralded him as a hero who deserves an OBE award from the Queen.
He was joined for the last 500 metre stint by about 40 swimmers.
This morning Pugh posted a screenshot of Britain's The Times newspaper, which features him on the front page.
"Thank you to everyone who came to the finish of my Channel swim in Dover yesterday!! I could not have imagined a more wonderful welcome," he wrote.
"Never has the health of our oceans been so important."
Covering a distance of 560kms in just 50 days, extreme swimmer @LewisPugh takes on his biggest challenge yet; to swim the entire length of the English Channel. @journojohn reports this Sunday at 7pm on @MNet, @DStv channel 101. #TheLongSwim #CarteBlanche pic.twitter.com/AePczS1bSx

— Carte Blanche (@carteblanchetv) August 30, 2018
Thank you to everyone who came to the finish of my Channel swim in Dover yesterday!! I could not have imagined a more wonderful welcome. Never has the health of our oceans been so important. #TheLongSwim

Posted by Lewis Pugh on Wednesday, August 29, 2018
Follow Lewis Pugh on FB: www.facebook.com/LewisPughOceans/