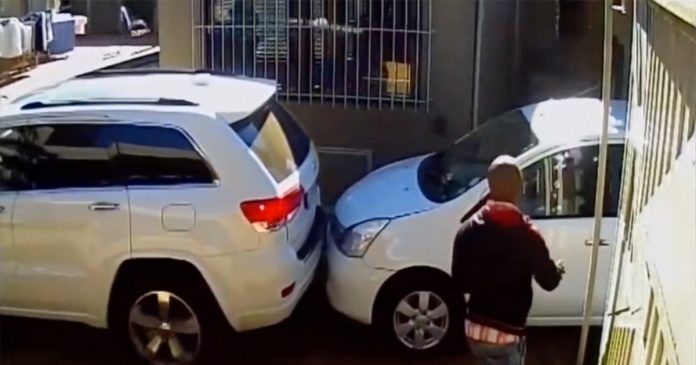 A South African mom and grandmother took on armed hijackers in her drive-way and won! Watch below.
The Alberton woman (42) told News 24 she was no hero and just did what she thought was best to protect her teenage daughter, who was a passenger in the car.
The family has been receiving counselling, since the incident at the end of August, and the woman has remained anonymous because she's scared the attackers – who were holding real guns – will return.
According to News24, the damage to her vehicle was R150,000… and five suspects were arrested in Pretoria a couple of days after the incident.
WATCH "I'm no hero" says Alberton woman who rammed her car into armed hijackers
Read the full interview here:
www.news24.com/Video/SouthAfrica/News/watch-im-no-hero-alberton-woman-who-rammed-her-car-into-armed-hijackers-in-her-driveway-20180907