In delivering today's Crime Statistics for the 2017/2018 financial year, Police Minister Bheki Cele called the rate of murder "scary". Fifty-seven people are murdered in South Africa every day, a statistic – he says – that requires more stringent action by the police.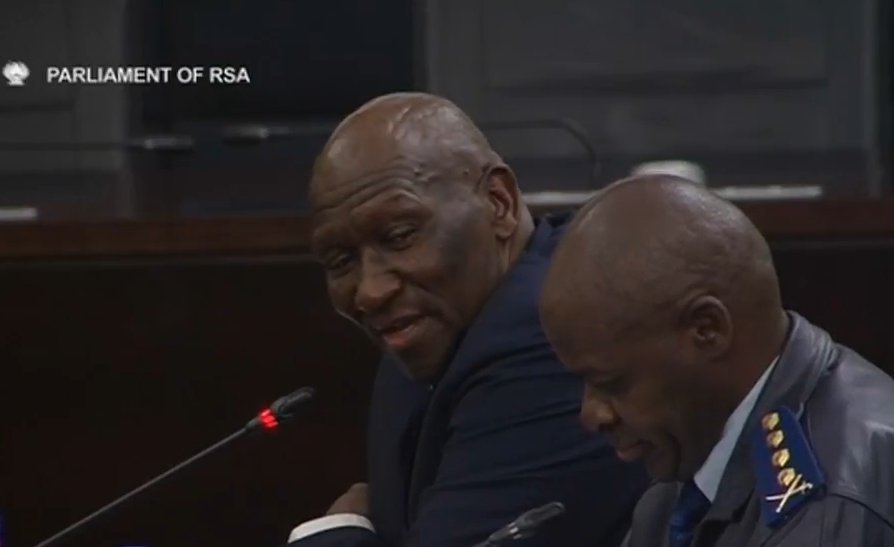 Sounding despondent, he said the stats are "nothing to write home about, absolutely nothing to write home about."
Speaking at the Good Hope Centre in Parliament, Cele acknowledged that the stats bring no joy to South Africans, and that the emphasis should rather be on what is to be done.
"It doesn't matter what else you reduce, but if people die and it looks like … 57 per day. That's how many South Africans are murdered, 57 a day. It borders close to a war zone."
The South African Crimes Stats for 2017/2018 in a nutshell, include:
57 murders per day
20 336 murders were reported during the period under review,
a 6.9% increase (or four per day) in murders compared to last year,
increase in murders of women and children: 291 more women killed than the previous year, 117 more boys and 29 more girls.
rape has increased by 0.5%, or by 7 more people per day meaning that 109 people are raped every day in South Africa;
residential burglaries have decreased by 7.5%, meaning 625 homes are burgled every day in South Africa; and
Cash-in-transit heists have increased by 56.6%, which is almost one heist per day.
Cele said when looking at a 10 year overview, while police managed to reduce the murder rate from 18 084 in 2009 to 15 554 in 2010, the trend changed in 2013 when the rate spiked to 16 213. (Nelson Mandela fell gravely ill in 2013, and died by the end of 2013.)
This upward murder trend has continued over the years to over 20 000 being killed this year.
Cele said as a result of the trend he has instructed the police's top management that South Africans cannot be left to live in fear.
"I immediately say the South African Police Services (SAPS) dropped the ball for such figures to happen. I want to put it here that answer we must give is what is to be done because I have said to the members of the SAPS that never again we come here again to give such statistics or worse than this. It can't be that South Africans are put under such stress and such fear… [for] murder," he said.
Police Committee Chair Francois Beukman said in Parliament that the 6.9% murder rate was "alarming and unacceptable".
Meanwhile the DA pointed out in a statement Tuesday morning that the ANC spends an average of R9.1-million to protect one VIP but only R1 500 per South African resident, revealing "their skewed priorities are crippling the fight against the unacceptably high levels of crime in the country", and that there is money available to give the SAPS what they need to fight crime.
Zakhele Mbhele – DA Shadow Minister of Police – said: "While VIPs should receive a reasonable modicum of protection, it is unacceptable that the ANC has chosen to allocate billions to protect VIPs rather than increase what they spend to keep ordinary South Africans safe."
This is the long-term trend in SA's murder rate per capita. Very worrying that we are looking at an upward trend in the last few years. #crimestats pic.twitter.com/suklCzd4Qo

— Anine Kriegler (@Anine_Kriegler) September 11, 2018