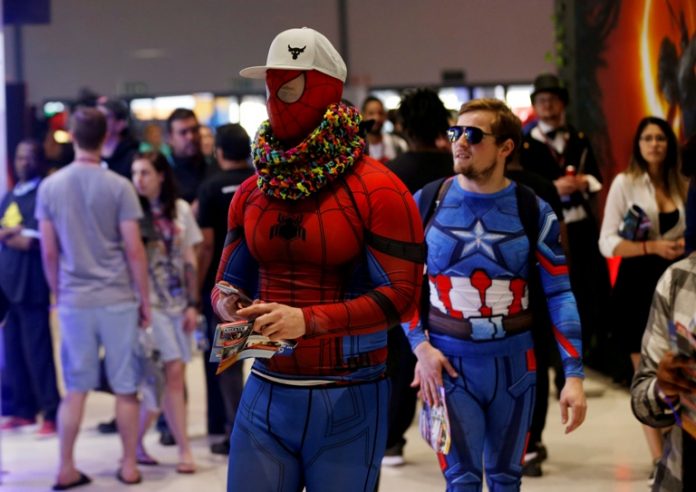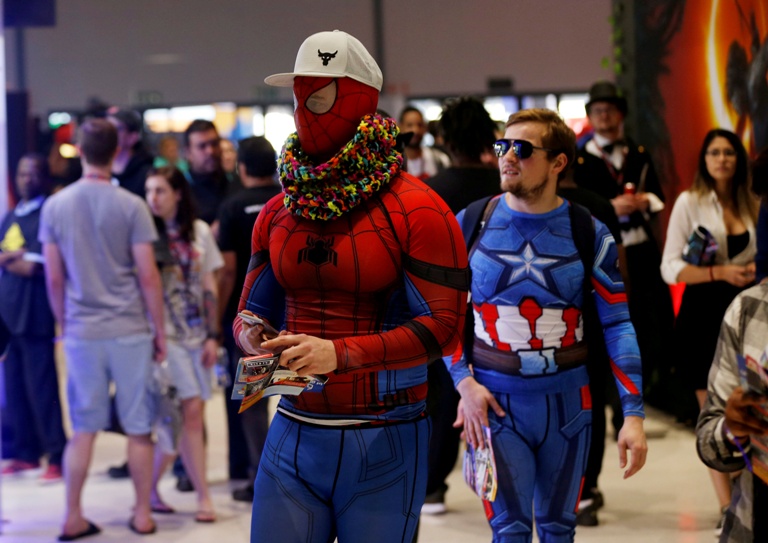 JOHANNESBURG (Reuters) – From the mother of dragons in "Game of Thrones" to Captain America from the "The Avengers", thousands of comic book and science fiction fans went head-to-head for the best costume at the first Comic Con Africa on Friday.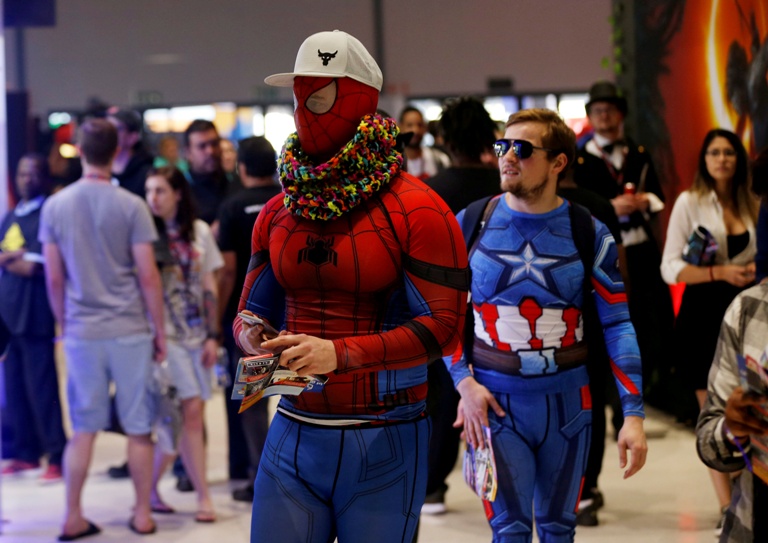 Comic Con's arrival in Africa coincides with a big push by streaming services such as Netflix and Naspers' Showmax to expand to capitalise on the continent's love of comics and Hollywood movies.
Tickets for Saturday and Sunday – the most popular days of the three-day event in South Africa – sold out weeks before the launch, Carol Weaving, managing director of organiser Reed Exhibitions, told Reuters.
She said the event had attracted comic, superhero and anime fans from Botswana, Zambia, Zimbabwe and Nigeria and that it would expand beyond South Africa into other African countries.
As well as international comic book heroes, Comic Con Africa will also showcase local characters like Kwezi and Captain South Africa. International guests included Kevin Sussman from "The Big Bang Theory" and Travis Fimmel from "Vikings".
Zimbabwean-born comic artist Bill Masuku said the event was a chance for people to learn more about locally produced comics and occupy spaces typically dominated by Hollywood.
"Growing up as a black child we are bombarded with mainstream media, whether that be movies or comic books, that have white people. To not see yourself, is diminishing," said Masuku, who has a black female superhero as the protagonist in one of his comics.
He added: "I would like to push the narrative that black people can be superheroes without being sidekicks."
On Friday, the first day of the event, costumed fans played video games and shopped for merchandise in a convention centre north of Johannesburg.
"We are here to just have fun," said Chris Smithard, a market researcher dressed as Aquaman. "For 'cosplay' this is a big social gathering. It gives the entire community a much bigger platform and exposure," he said, using a term for role-playing by comic book fans.
Comic Con started in 1970, when a group of science fiction fans in San Diego got together to swap comic books. It has since grown into a globally recognised set of fantasy celebrations, drawing over 130,000 fans to events in London, Moscow, Delhi, Sydney and Dubai.
(Editing by Alexander Winning and Alison Williams)