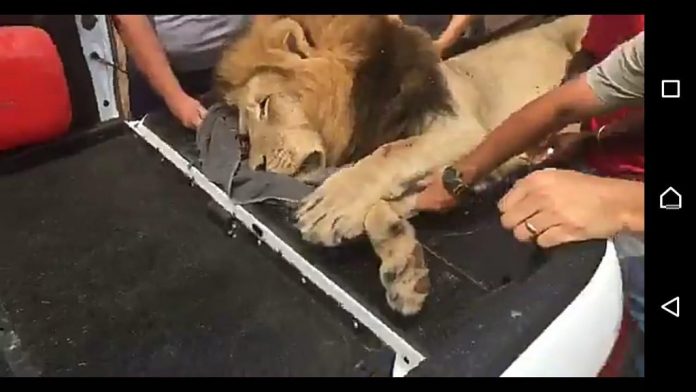 A male lion that went wandering out of the Kruger National Park this morning has been captured and returned safely to the Kruger.
Linda from Our Life in Kruger facebook page said: "Excitement in our area when a lion was spotted on the N4 highway between Komatipoort and Hectorspruit early this morning.
"The lion was found and darted and brought back to Kruger via Malelane gate.
"I had a quick look at him before they entered. He was gorgeous! And big! They could not close the tailgate!
"Glad he is home safe!!"
Lion spotted on the N4 earlier today has been darted and transported back to @SANParksKNP pic.twitter.com/Gnj5cLM8Cf

— Yusuf Abramjee (@Abramjee) September 23, 2018