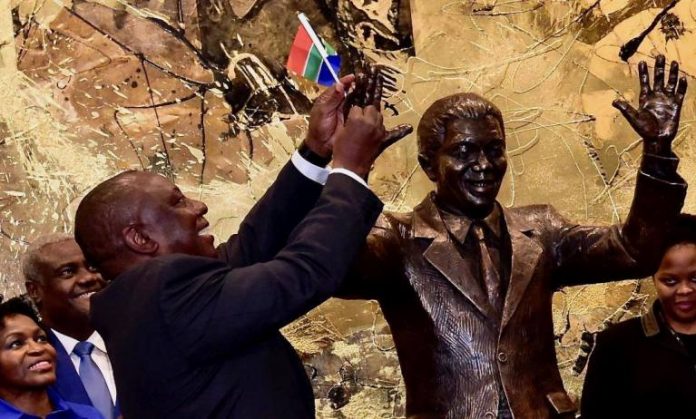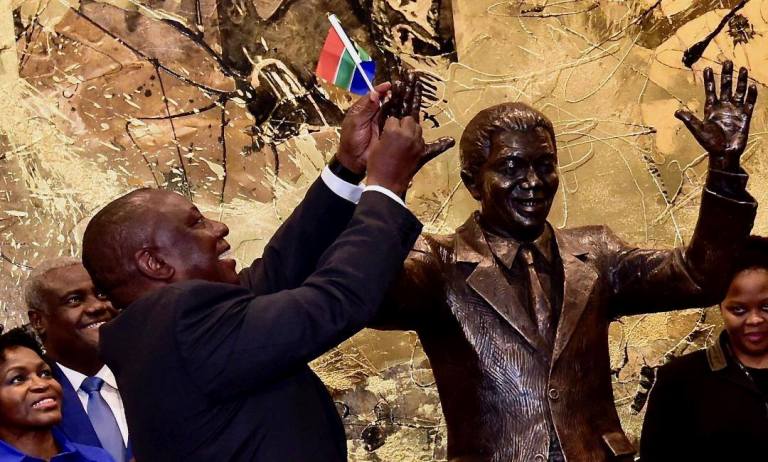 A life-size statue of Nelson Mandela has been unveiled at the United Nation's (UN's) headquarters in New York, USA. The statue of South Africa's founding father is intended to immortalise Madiba's values and serve as a reminder forever of everything SA's exceptional statesman stood for.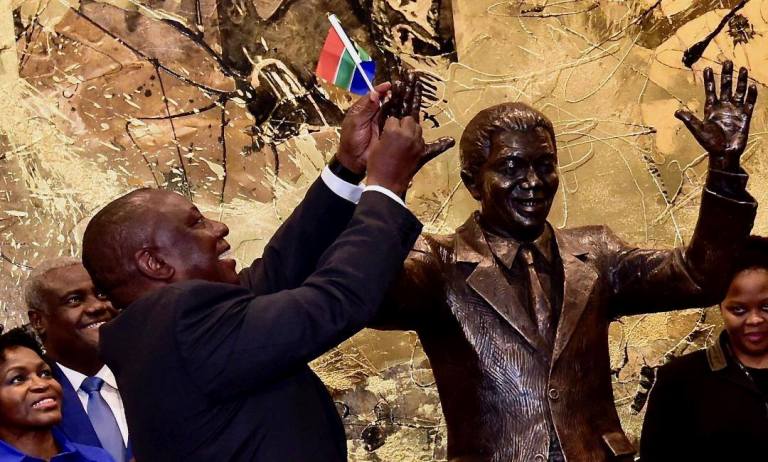 South Africa's President Cyril Ramaphosa – who is in New York for the 73rd UN General Assembly (UNGA) said at the unveiling ceremony: "President Mandela firmly believed that the United Nations was the most valuable and effective instrument for the advancement of peace, development and equality that humanity had conceived.
"We trust that this statue will remain a constant reminder to the international community of the dedication of Nelson Mandela to the mission of the United Nations and a constant affirmation of South Africa's commitment to contribute to a better world for all."
This is Ramaphosa's inaugural participation in UNGA as Head of State and Government.
A Nelson Mandela Peace Summit has also preceded the UN General Debate – honouring the centenary of Mandela's birth.
Ramaphosa said he was truly humbled by how the world has embraced the celebration of Mandela's centenary.
"The values by which he lived and to which he dedicated his life are universal. We are honoured and grateful that the Nelson Mandela Peace Summit has been convened in his memory," the President said.
He also said: "We recall with great appreciation and gratitude the leading role of the United Nations in championing the struggle of the South African people against apartheid and in calling for the release of Nelson Mandela and other political prisoners."
President Ramaphosa will also meet with CEOs of major global companies as part of the drive to attract foreign direct investment in order to ramp up the South African economy. This will form part of the build-up to South Africa's International Investment Conference, which will take place on 26 and 27 October, with a focus on bringing investment of $100 billion into the South African economy over the next five years.
President Ramaphosa is accompanied by Minister of International Relations and Cooperation Ms Lindiwe Sisulu; Minister of Trade and Industry Dr Rob Davies; Minister of Defence and Military Veterans Ms Nosiviwe Mapisa-Nqakula; Minister of Finance Mr Nhlanhla Nene; Minister of Health Dr Aaron Motsoaledi; Minister of Arts and Culture Mr Nathi Mthethwa; Minister of Telecommunications and Postal Services Siyabonga Cyprian Cwele; Minister of Higher Education Ms Naledi Pandor; Minister of State Security Ms Dipuo Letsatsi-Duba as well as Minister of Water and Sanitation Mr Gugile Nkwinti.
UNGA will run until 27 September.
Source: SAnews.gov.za