South Africans are renowned for their passion and ambition… and Kael Wildemann proves it starts when we're young! The 7-year-old South African expat is on a mission to become the first kid to visit all seven continents by the age of seven (7for7), and in so doing to also become the youngest kid to visit Antarctica. The youngster is so determined, he's calling on National Geographic and Ellen to help him reach his dream goal before he turns eight in February!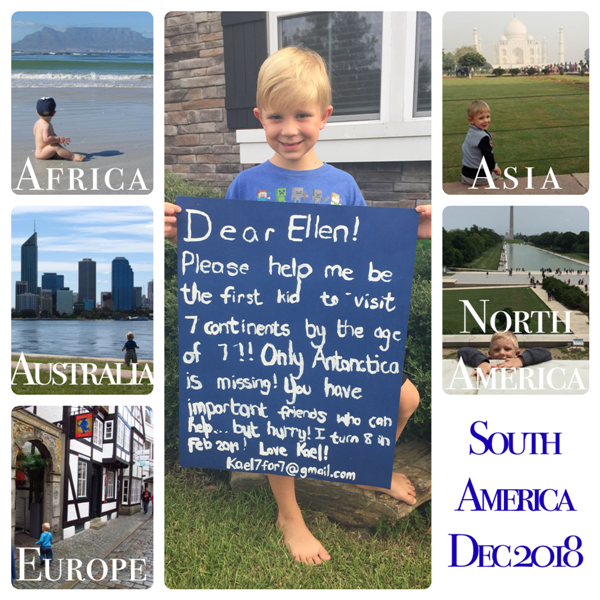 South African born, Kael's family relocated to the USA a couple of years ago (and the Kruger National Park is still his favourite place in the world).
His mother Andrea told SAPeople: "We are just an ordinary family, whose son has had the extraordinary privilege of visiting 5 of the 7 continents, and in December he will be visiting his sixth."
The first five happened unintentionally… including visiting his grandfather in Perth, and his other grandfather in Germany.
And then when he was five, the family visited India. "That's what started the 'wow, five continents in five years' talk! But we never believed that we would ever make 7for7. The 5for5 was just a bit of a joke."
But a few weeks ago, all the cards fell into place when the family booked a trip to Peru (South America) over Christmas.
"This put the idea in his head, that if he could JUUUUST make it to Antarctica by his 8th birthday, then he would be the ONLY kid in the world to have visited "7for7"," says Andrea.
"And simultaneously, he would become the youngest person to have visited Antarctica."
Kael is a science buff, and Antarctica has always interested him. So the determined – and gifted – young boy wrote the following letter to National Geographic Expeditions last week: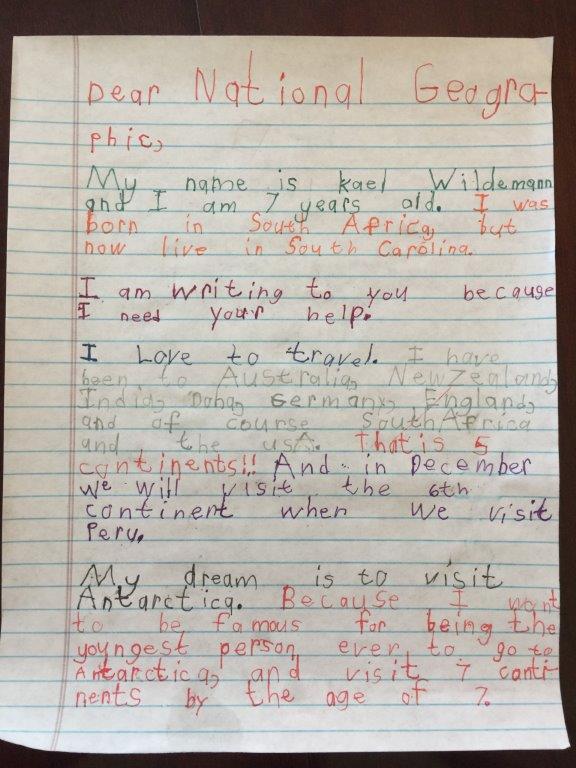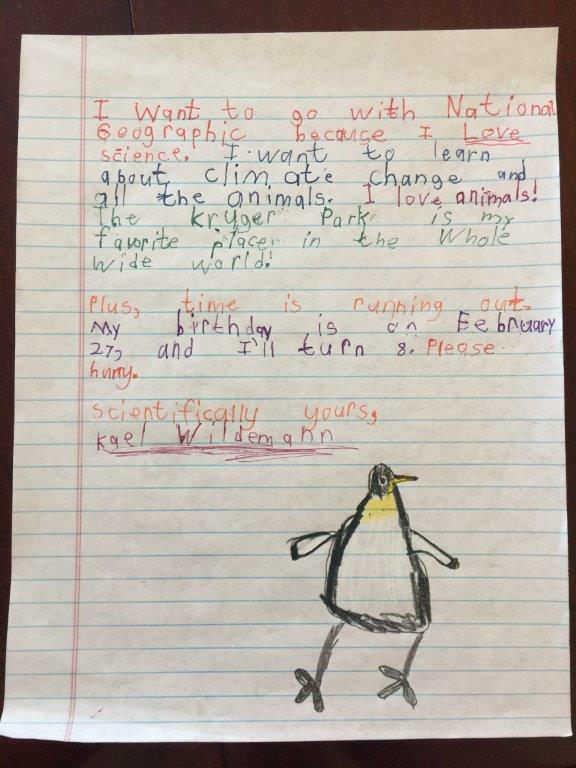 And his mom wrote the following accompanying letter: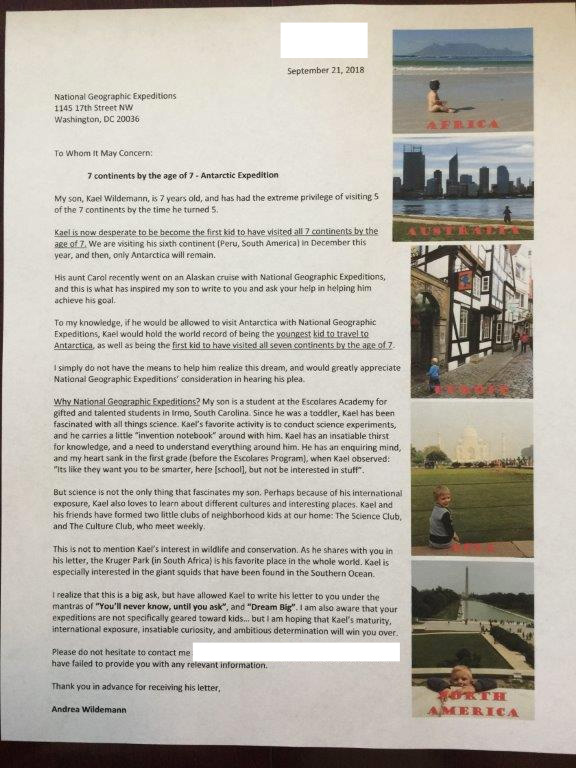 Kael then had a brainwave to contact talk show host Ellen, who he says has "important friends" who could help him realise his dream.
Andrea says: "Under the mantras of 'you never know until you try', and 'dream big', I helped my son make a poster, and uploaded it to Facebook yesterday morning…"
Now they're hoping that Ellen sees it and helps make Kael's dream come true, and in so doing inspired children around the world to travel and to follow their dreams. Please share and tag Ellen if you can…
#GoodLuckKael #MakingSouthAfricansProud #HelloEllen #CheckOutThisAwesomeKid!