South Africa has been voted Africa's Leading Destination… with Durban named Africa's Leading City Destination. The announcements were made at a red carpet event at the World Travel Awards (WTA) in Durban on Saturday night.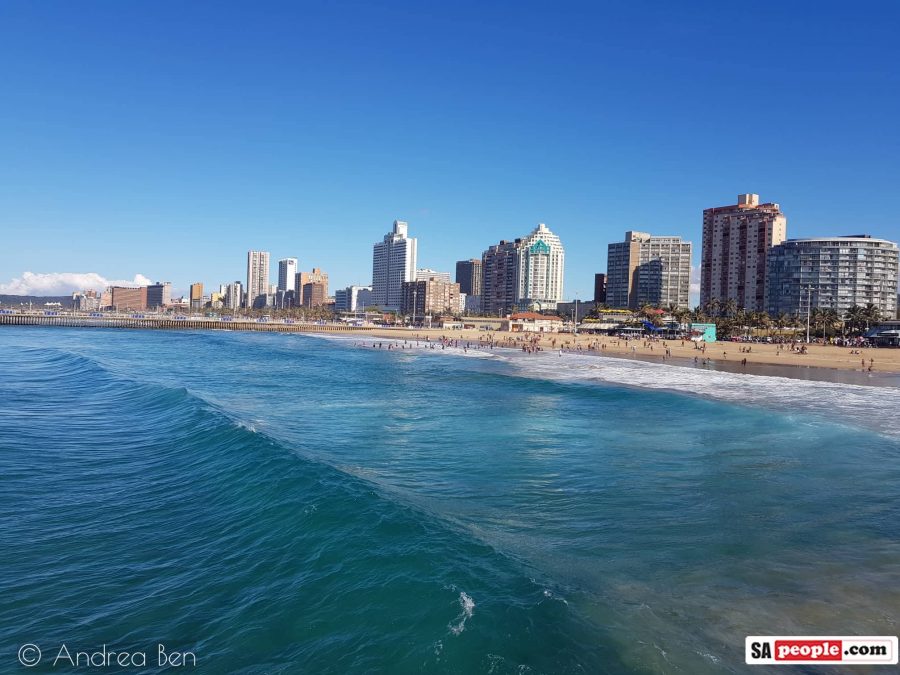 The WTA said that Durban is currently "enjoying a renaissance thanks to a series of landmark development projects". The KwaZulu-Natal coastal city was also named Africa's Leading Meetings & Conference Destination at the Awards Ceremony, and its Port won the title of Africa's Leading Cruise Port.
The star-studded occasion, to award the best of the best in the travel industry, was held at the state-of-the-art Durban International Convention Centre (ICC) – which itself was crowned Africa's Leading Meetings & Conference Centre. The Centre – which was opened in 1997 by the late Nelson Mandela – scooped the award for the 17th time in 18 years which is a record!
The wonderful team at South Africa Tourism were also awarded Africa's Leading Tourist Board!
Cape Town may have lost out to Durban as the Leading City Destination but its amazing mix of cultures, cuisines and landscapes did earn it the Africa's leading Festival & Event Destination award.
Cape Town International Airport also received Africa's Leading Airport Award at the World Travel Awards 2018 last night.
This morning Cape Town International tweeted thanks to all its staff, stakeholders, partners and users "for their vote of confidence". This is the second year running that Cape Town has won the prestigious award. "Thank you to all our valued partners. We are proud to be part of a winning city," said the Airport.
Unfortunately Cape Town's Table Mountain, V&A Waterfront and Robben Island – who were all contenders – lost out to Tanzania's Mount Kilimanjaro as Africa's Leading Tourist Attraction 2018.
Other South African Winners in the Africa awards included:
Africa's Leading Boutique Hotel 2018 – Saxon Hotel, Villas and Spa
Africa's Leading City Hotel 2018 – Pepperclub Hotel & Spa
Africa's Leading Design Hotel 2018 – MannaBay
Africa's Leading Game Reserve Brand 2018 – &Beyond
Africa's Leading Hotel Suite 2018 – Nelson Mandela Platinum Suite @ Saxon Hotel, Villas and Spa
Africa's Leading Inflight Magazine – 2018 Sawubona (South African Airways)
Africa's Leading Luxury Hotel Villa 2018 – Villa Two @ Ellerman House
Africa's Leading Luxury Lodge 2018 – Silvan Safari
Africa's Leading Luxury Private Villa 2018 – Villa iZulu @ Thanda Safari
Africa's Leading Luxury Resort 2018 – Fairmont Zimbali Resort
Africa's Leading Luxury Train 2018 – The Blue Train
Africa's Leading Private Game Reserve 2018 – Shambala Private Game Reserve
Africa's Leading Resort 2018 – Sun City Resort
Africa's Leading Safari Company 2018 – Rhino Africa
Africa's Leading Serviced Apartments 2018 – Lawhill Luxury Apartments
Africa's Leading Sports Resort 2018 – Legend Golf & Safari Resort
Africa's Most Romantic Resort 2018 – Pezula Hotel
Other winners at the 2018 World Travel Awards: Africa & Indian Ocean Gala Ceremony included:
Mauritius – 'Indian Ocean's Leading Honeymoon Destination'
Maldives – 'Indian Ocean's Leading Destination'
Ethiopian Airlines – 'Africa's Leading Airline'
Hilton Hotels & Resorts – 'Africa's Leading Hotel Brand'
Thanda Island, Tanzania – 'Africa's Leading Luxury Island'
The regional winners will progress to the Grand Final 2018, which is being hosted in Lisbon (Portugal) on 1st December.
The WTA was established in 1993 to acknowledge, reward and celebrate excellence across all sectors of the tourism industry.
View the full list of winners here: www.worldtravelawards.com/winners/2018
South Africa's Leading Beach Hotel 2018: The Bay Hotel

Winners profile: https://t.co/kXFZkXM60S#WorldTravelAwards #Winner #Africa pic.twitter.com/zLqyLh4r0Q

— World Travel Awards (@WTravelAwards) October 6, 2018
@capetownint has received Africa's Leading Airport Award at the World Travel Awards 2018 last night. Thank you to all staff, stakeholders, partners and users for their vote of confidence. pic.twitter.com/Csa9QVLG4l

— Cape Town Airport (@capetownint) October 7, 2018