N'DJAMENA – Two of six critically endangered black rhinos – relocated to Chad in May – have tragically died, Zakouma National Park's management said, undermining efforts to restore their population in Chad after a nearly 50-year absence.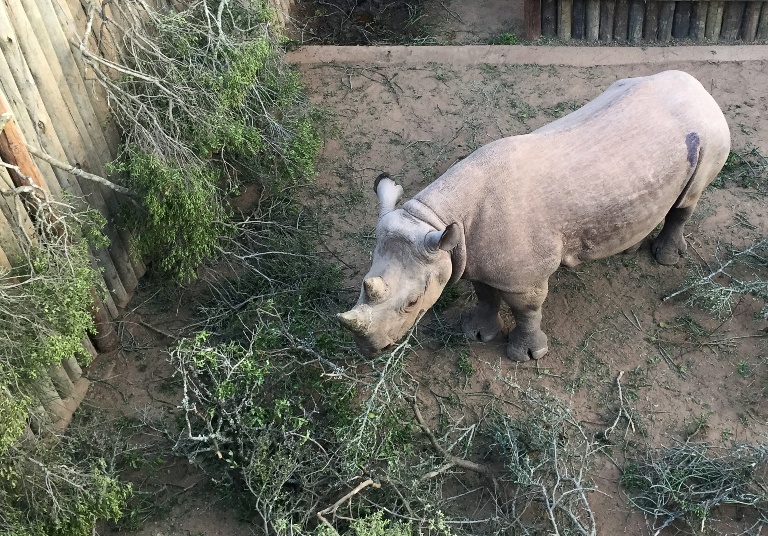 Before the transfer of the six rhinos from Addo Elephant National Park in South Africa in May, the species had not been seen in Chad since 1972, mostly as a result of rampant poaching.
Across their habitat in southern, eastern and central Africa, poaching drove the black rhinos to near extinction.
Their numbers fell by 98 percent between 1960 and 1998… but have doubled since then to about 5,400 thanks to conservation efforts.
In a statement over the weekend, African Parks, a non-profit organisation that runs Zakouma, said the carcasses of one male and one female rhino were discovered in separate locations in the park on 15 October.
African Parks said the rhinos were not poached… but that the exact cause of death was not yet known. Gilles Desesquelles, an African Parks representative, said a virus could be to blame.
The relocation of the rhinos from South Africa was intended to safeguard the species by expanding its geographic distribution, restore Zakouma's ecosystem and boost tourism to the 3,049 square-kilometre park.
Zakouma says it has mostly eliminated poaching since the end of a series of rebellions in Chad in 2009 and its famed elephant population – 95 percent of which was poached between 2002-2010 – is on the rise again.
Establishing new populations of black rhino in former range states remains a priority of conservation plans to reduce environmental risk and provide conservation flagships.
Black rhino have been translocated by SANParks to Botswana, Tanzania, Zambia, Malawi, Rwanda and white rhino have been moved to Botswana, Namibia, Zambia, and Mozambique. Rhino have also been translocated to Kenya and Swaziland by South Africa.
(Reporting By Madjiasra Nako; Writing by Aaron Ross; Editing by Matthew Mpoke Bigg and Jenni Baxter)