It's been a fantastic day for South Africa as local and international businesses have come to the inaugural South African Investment Conference bearing gifts in the form of investment commitments to the tune of R290 billion ($20 billion).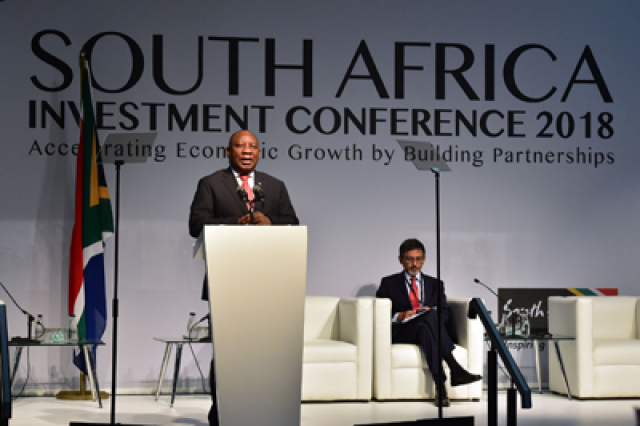 "This R290 billion is what we have now in our hands and these are in addition to the R400 billion which were received during the investment drive by the special envoys and from various countries during state visits which we still need to button down," said South Africa's President Cyril Ramaphosa.
"This is going to give our country the lift it requires."
President Ramaphosa thanked the 1050 delegates in attendance for putting their weight and money behind the country's vision to grow the economy and create jobs.
Investment Pledges Over the Next 5 Years Came From:
Anglo America – R71.5 billion
Chief Executive Andile Sangqu said he was optimistic about the future, and that Anglo America believes South Africa's mining sector is poised to attract the much-needed investment to support job creation.
Mr President, we are encouraged by the Thuma Mina call which will build a better South Africa for all. We have heard your clarion call. We are proud to announce our investment commitment. We pledge to invest $6 billion between 2018 and 2022 on sustaining the lives and our mining operations in South Africa.
He said the company would be preserving the 72 000 jobs at its operations during this period.
Vodacom – R50 billion
South Africa's association of carmakers (NAAMSA)  – more than R40 billion
The association's members include Nissan, Volkswagen and Isuzu.
New Development Bank – R29 billion
Vedanta Resources (zinc producers) – R21.4 billion
The head of its zinc unit, Deshnee Naidoo, said the company will invest in a zinc smelter in SA. The diversified miner Vedanta
Mercedes-Benz – R10 billion investment into its Eastern Cape plant
Acwa power – R9.6 billion
Sanral – R9.5 billion
Mondi (packaging and paper producer) – R8 billion in half a decade
A Mondi representative said the company earned R4 billion annually from exports, and has had a 15-year partnership with the government on land reform. She said:
I'm very proud. We are very proudly South African. We are passionate about performance. We are global competitors. We are investors of people. We want to be part of building South Africa and we want to reach across the table. We have been reaching across the table for years.
SAPPI – R7.7 billion in half a decade
Sappi chief executive Steve Binnie:
We have recently exploited an opportunity at our site in Durban. This investment allows the opportunity to build capacity to dissolve pulp. You may or may not know what dissolving pulp is but its fibre that ultimately goes into the manufacture of textiles. About 7% of the textiles in the world come from dissolved pulp. Sappi is the largest producer of pulp in the world and we predominantly do that in South Africa.

We have a world class facility in South Africa. We contribute about 1% of South Africa's export from our mill down in Durban. We have the opportunity to grow further and contribute to the South African economy. We are very excited about the prospects.
NASPERS (information communication technology powerhouse) – R6 billion
According to Reuters the figure is R4.6 billion ($315 million), and will be invested by the SA media and e-commerce giant over the next three years. The investment will be used in its technology businesses and to fund technology start-ups.
Ivanplats – R4.5 billion
Aspen Pharmacare (SA drug maker) – R3.4 billion
Aspen's senior executive Stavros Nicolaou said the additional R3.4 billion would be invested at the company's Port Elizabeth plant, to be used to manufacture sterile anaesthetics.
Bushveld Minerals – R2.5 billion
Mara (Uganda-based smart phone producer) – R1.5 billion
CEO Ashish Thakkar said the company would be "setting up shop in South Africa sooner than anticipated."
Rain (network provider) – R1 billion investment in a 5G network it will roll out from next year
The investments are a culmination of a six-month investment drive by the four envoys tasked by Ramaphosa with globetrotting in search of over R1 trillion worth of investments over the next five years. South Africa has already secured pledges for around $35 billion, mainly from China, Saudi Arabia and the United Arab Emirates.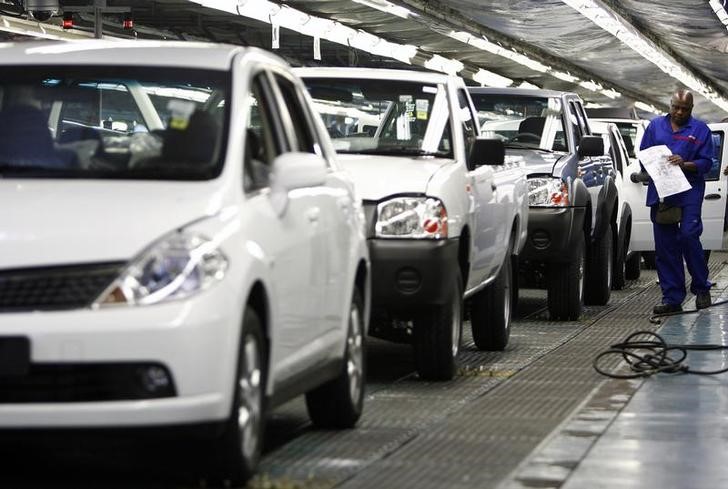 The four who make up the team are: Former Finance Minister Trevor Manual, Former Deputy Finance Minister Mcebisi Jonas, businesswoman Phumzile Langeni as well as retired banker, Jacko Maree. Presidential economic advisor Trudi Makhaya is also part of the team.
Today President Ramaphosa declared himself in economic "repair mode".
"We are here to build a country driven by enterprise and innovation. We are in repair mode," said Ramaphosa.
Ramaphosa attempted to soothe investors' concerns about the land redistribution policy, saying "I want to reaffirm that South Africa is very, very committed to property rights", although he didn't explain how this could be achieved.
INVESTMENT RATING?
The scale of the challenge facing Ramaphosa was underlined by Finance Minister Tito Mboweni's bleak medium-term budget speech on Wednesday, when he unveiled weak growth forecasts and deficit estimates.
Compounding the challenge, Moody's said in a research note that the weaker fiscal outlook outlined by Mboweni was a negative factor in South Africa's credit outlook.
Moody's is the last of the top three agencies to keep an investment grade rating on South Africa. The agency is expected to issue a report on this soon.
The rand turned weaker after Moody's report was released.
"The market is concerned that we could see a possible downgrade from Moody's but this might present a buying opportunity for long-term investors who can stomach the risk and believe that the economy has a chance of a strong recovery," said Grant Giburt, portfolio manager at Nedbank Private Wealth.
Ramaphosa said the economy was at investment grade, but it had been much tougher to repair than he first thought.
"I'm willing to argue my case with them and say 'look at us anew… we are turning this ship around'. Admittedly we will not turn immediately but it is on the way to turning," he told Bloomberg television, referring to the ratings agencies.
Sources: SA Government news and Reuters. (Writing by James Macharia, Ed Stoddard and Jenni Baxter; editing by David Stamp and Jenni Baxter)