Chinese business tycoon Jack Ma has three main pieces of advice for South Africa: improve the education system, invest in entrepreneurs and ensure clean governance.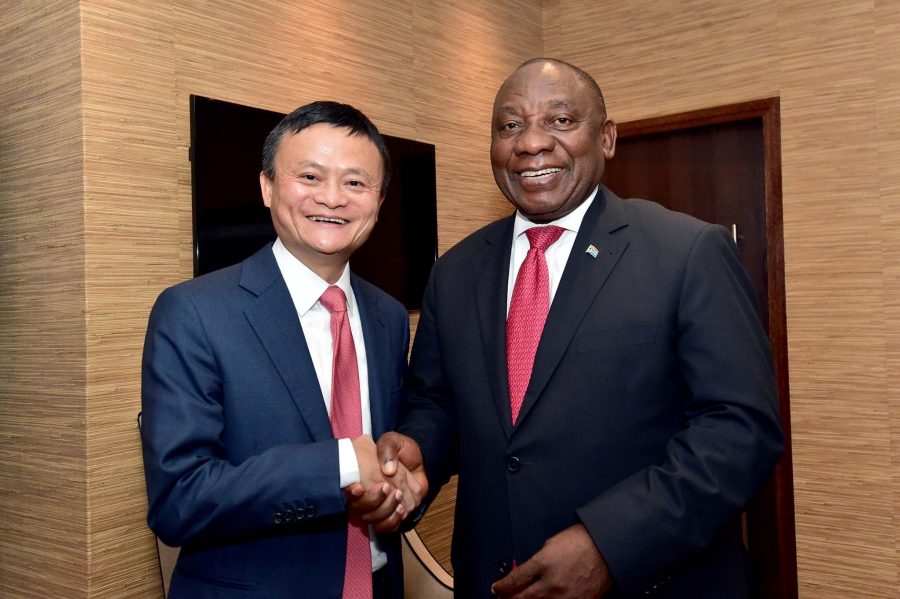 Speaking at the inaugural South Africa Investment Conference business dinner on Friday night, Ma said for any country to develop it has to pay attention to those three elements.
Ma was a guest speaker at the event where over R290 billion in pledges and investment commitments in South Africa were announced, part of President Cyril Ramaphosa's R1 trillion investment attraction drive for the next five years. (When Ramaphosa invited Ma to the event, he replied: "Mr President, send me…")
Ma, co-founder and chair of the Alibaba Group, said:
For a country to develop, there are three basic things that have to be done that are important. The first is education, it's always good to invest in education. Investing in people is the best investment in the whole world. And the second thing is trust, build and support entrepreneurs. Make entrepreneurs the heroes. At the top of this is a good and clean government.
Ma cautioned countries to be concerned by the growth rate of technology. He said the fourth industrial revolution "is very scary" as "it relieves the power of human beings".
The world needed to adopt changed education systems, he advised.
"We have to change the things we teach our kids. We have to do better than the machines – they can be better than the machines," he said.
He said they need to be more innovative, more creative and more constructive.
"Every country should pay attention to the people who are below the age of 30. They are the internet generation.
"Please pay attention to companies with less than 30 employees. This technology evolution is a big challenge for big companies, it's a big opportunity for small companies. Small is going to be beautiful and small is going to be powerful."
He encouraged African entrepreneurs to remain optimistic and form relations, saying he had a lot of faith in the business prospects of the region.
President Ramaphosa welcomed Ma's important lessons, and said:
What I particularly liked is that we should treat our entrepreneurs as heroes and move away from what we've become accustomed to where we treat entrepreneurs and call them all sorts of names. We treat them as enemies with terms like white monopoly and all that. It ends today, we want to make our business people heroes. Let us see them as heroes because they are here to develop our economy.
Ramaphosa announced that the South African government had formed a partnership with Ma's Alibaba that will see young South Africans receiving training in the near future.
South Africa should have a training hub for South Africans to be as great entrepreneurs as Ma and the others who started Alibaba, he said.
Ma said: "In five minutes, I was in love with this guy. Your president is a man smart with determination. He keeps the promise… to keep the promise is any entrepreneur's number one priority."
Source: SAnews.gov.za
Mr Jack Ma is the quintessential candidate for #ThumaMina. I asked him to come to our inaugural investment conference and he responded and said: "Mr President, send me…" Thank you Jack for honouring our invitation. pic.twitter.com/OhX5wTBrKv

— President Cyril Ramaphosa (@CyrilRamaphosa) October 26, 2018
"Your President is filled with determination and he is a man of his word. He keeps his promise…"

Mr Jack Ma, founder and CEO of the @AlibabaGroup, on meeting President @CyrilRamaphosa and agreeing to participate in tonight's conversation. #InvestSA#InvestmentConference pic.twitter.com/khlfU2QLke

— PresidencyZA (@PresidencyZA) October 26, 2018