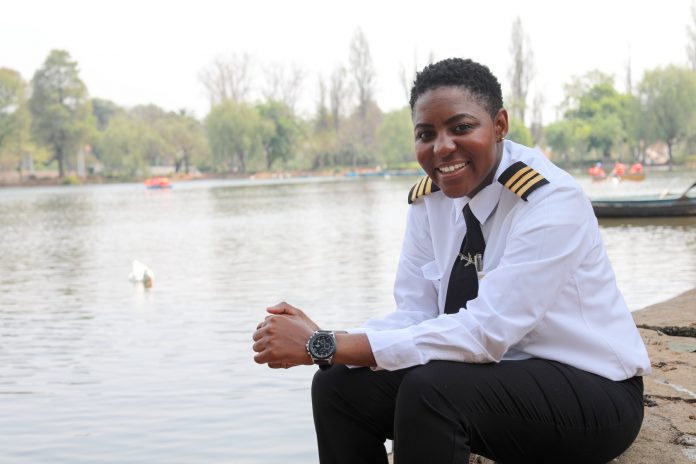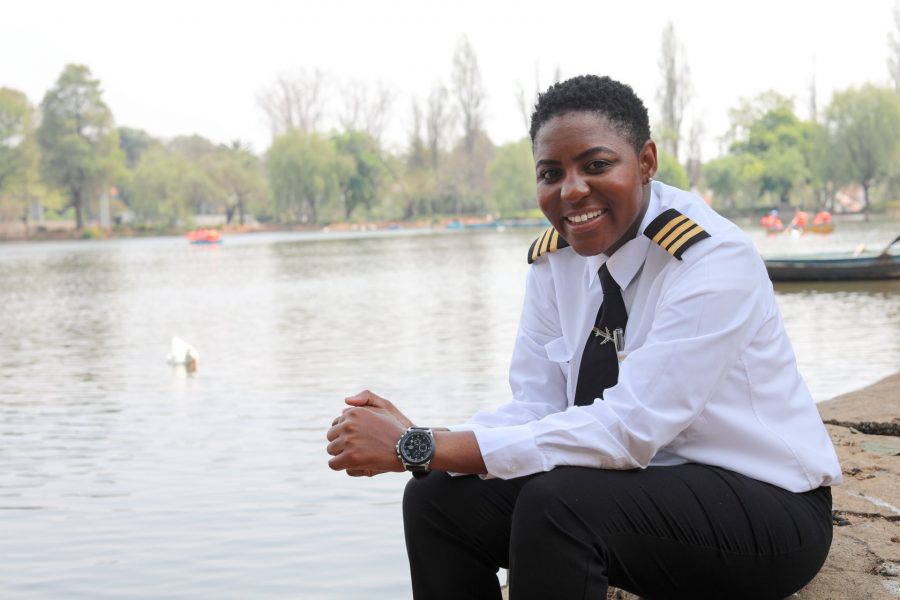 A young South African pilot is taking the internet by STORM! Tumi Carter Katisi's story – about her dream to fly for South African Airways – went viral within a couple of hours, after it was posted on Facebook by Humans of New York (which is posting stories from Johannesburg at the moment).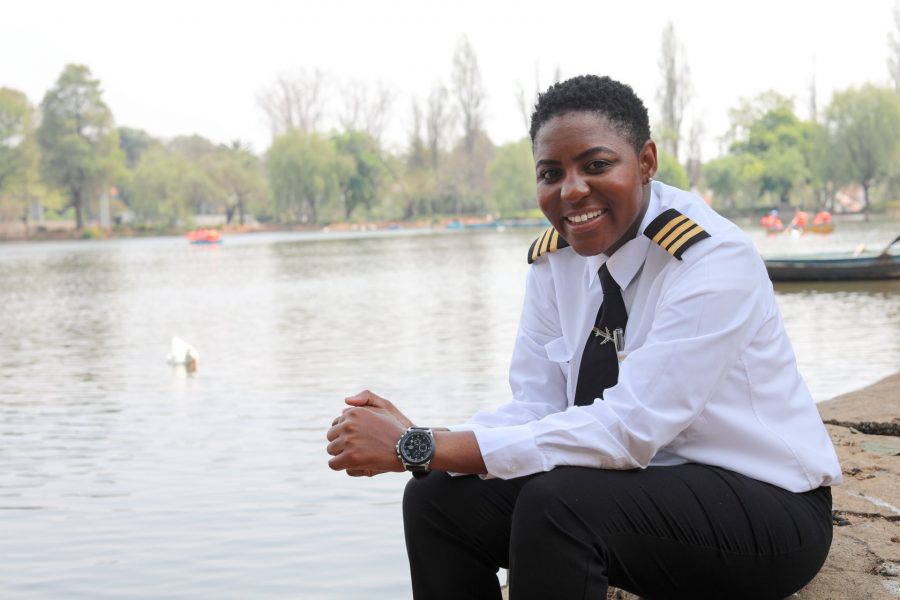 Within four hours, Tumi's story had been shared over 191,000 times on Facebook! Tumi wrote on her Facebook page: "Overwhelmed 🙈"
Her story has inspired so many people from moms with daughters, to bosses who realise the power they have to help shape the future of ambitious youngsters. A female 747 pilot from Holland wrote "I fly to Johannesburg almost once a month. I'd love to meet up with you! Tumi replied: "Thank you so much. I would be honored 😃🙏🏾. May I please DM you?"
"In tenth grade we were given an assignment to shadow a professional in the workplace. I wanted to be a doctor at the time, so I emailed some hospitals but never got a response. Luckily one of my aunts worked in the back office of South African Airlines, so she invited me to come with her to the airport.
"I'd never flown on an airplane before. I remember looking out the window at all those big ass planes coming in to land. My aunt could see that I wasn't interested in the paperwork, so she took me to the crew room.
"I noticed all the pilots had incredible posture. All their hats were lined up on a shelf. Their jackets were all hanging in a row. And that's when the bug bit me. I started spending all my holidays there.
"The pilots were very nice to me. I don't think they'd ever seen an African female who was so enthusiastic about becoming a pilot. They gave me advice and let me share their simulator time. When I turned eighteen, I visited a flight school and picked up an application.
"But the costs were too much. My mom said we didn't have the money, and told me to apply to normal universities. She'd bring me applications, but I kept hiding them under my bed and telling her I got rejected.
"I found an internship with a glider company, and used my stipend to buy my first pilot's uniform. I put one stripe on the sleeve—for students. When I came home that night, I think she took me seriously for the first time. She could see her daughter really wanted to fly.
"Mom tried her best to pay for flight school, but we kept running out of money. I'd have to drop out for a few weeks, and since flying involves so much muscle memory, it would take me a while to get back on track.
"So one day I bought a stack of magazines and newspapers. I went through every page and cut out the advertisements. Then I opened my pantry and wrote down every brand I could find. I sent all of them letters, asking for help. Almost everyone said 'no.'
"But I did receive an amount from a grocery store called Pick-n-Pay. And Breitling sent me a brand new watch to raffle. That was a huge break. I sold six hundred raffle tickets. Things were going so well. African Pilot Magazine promoted the raffle for free. A man from Australia bought 100 tickets.
"But then I got a letter from the Lottery Board ordering me to end my raffle. They said it was illegal. I tried to explain that I was raising money for my education, but they didn't care. I was so disappointed. I'd have to sit out another year of flight school.
"But when I called everyone to explain the situation, nobody would accept their money back. They told me to keep it! It was enough to keep me in the air for months.
"Then around Christmas that year, one of my mentors invited me to eat lunch at the airport. When I stepped out of the car, everyone who had ever helped me was there.
"They all started clapping. And somebody handed me the phone. A person on the other end said: 'You're live on 94.7, and we're going to pay for your entire education!'
"That was nearly four years ago. I just got my license last week.
"My plan is to fly for South African Airlines, but first I want to do some teaching. I want to visit schools in black neighbourhoods. I want all the kids to see what an African female pilot looks like."
#ProudlySouthAfrican #TeamWork #MakingDreamsComeTrue #SendMeToSA
For your own chance to fly with SAA, enter our competition to win 2 return flights from Heathrow to South Africa!! UK and Ireland residents only.
ENTER HERE: https://bit.ly/SendMeToSA
Other Johannesburg Stories on Humans of New York this week: