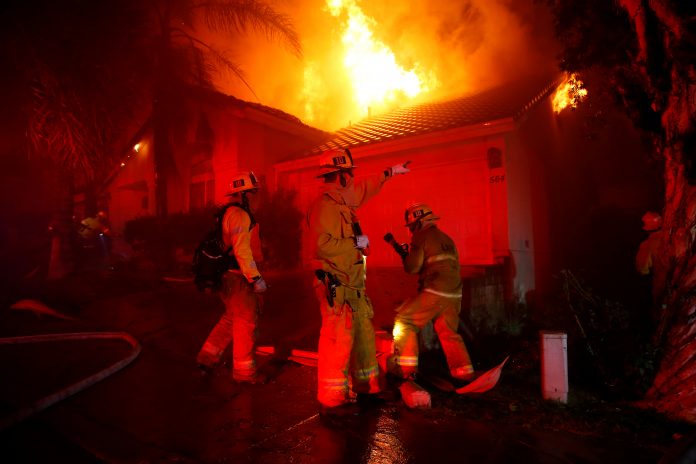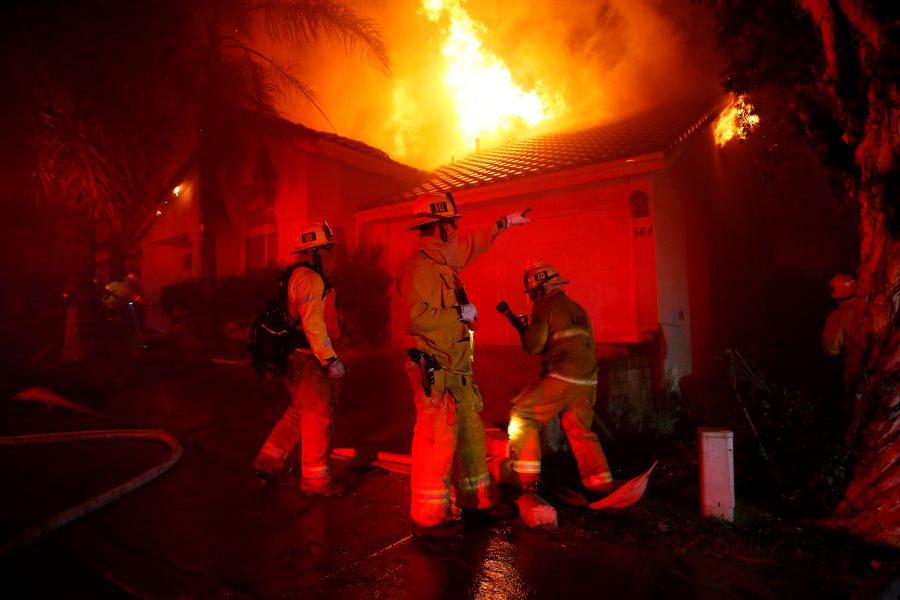 PARADISE, California, USA – Five people died in Northern
California

when flames engulfed their vehicles as they attempted to flee Paradise, a mountain town north of Sacramento mostly destroyed by one of three wildfires raging across the state, US authorities said on Friday.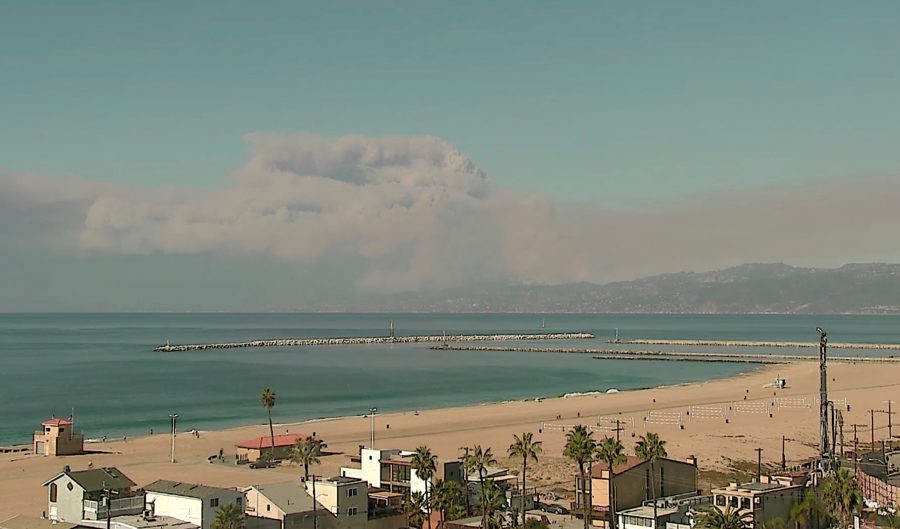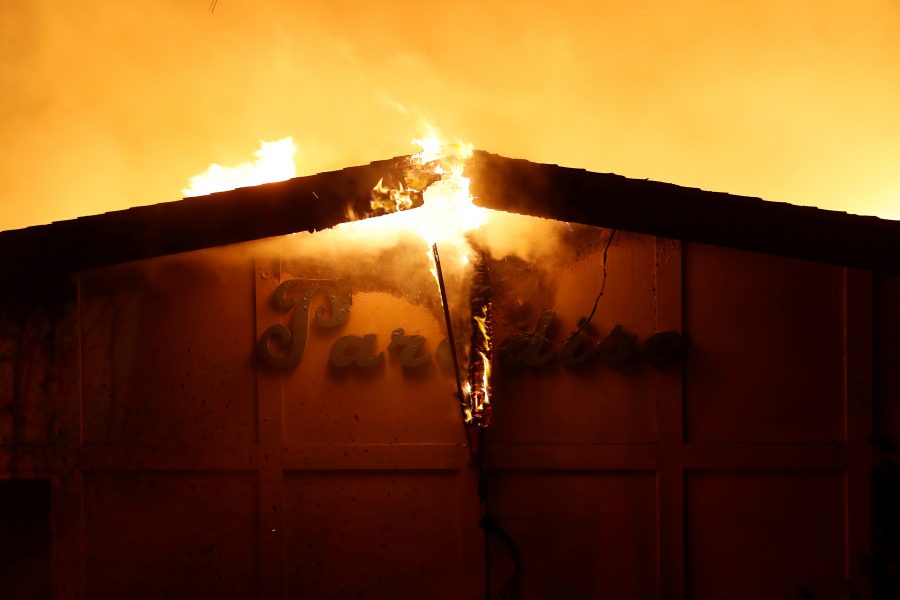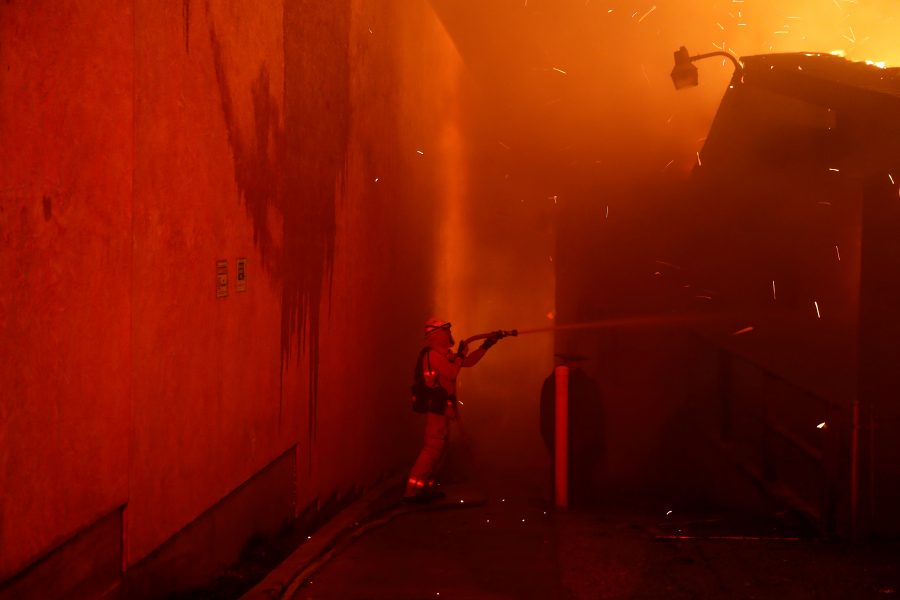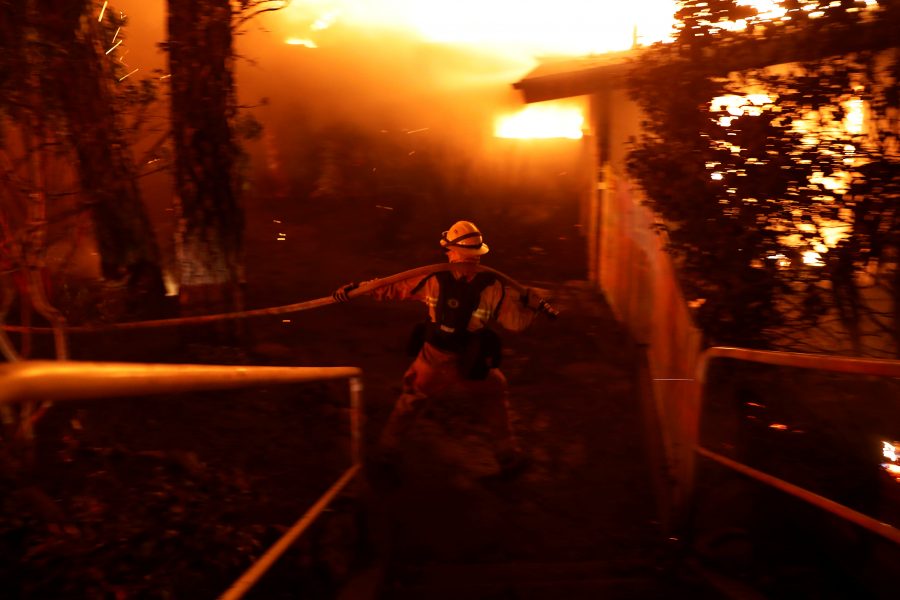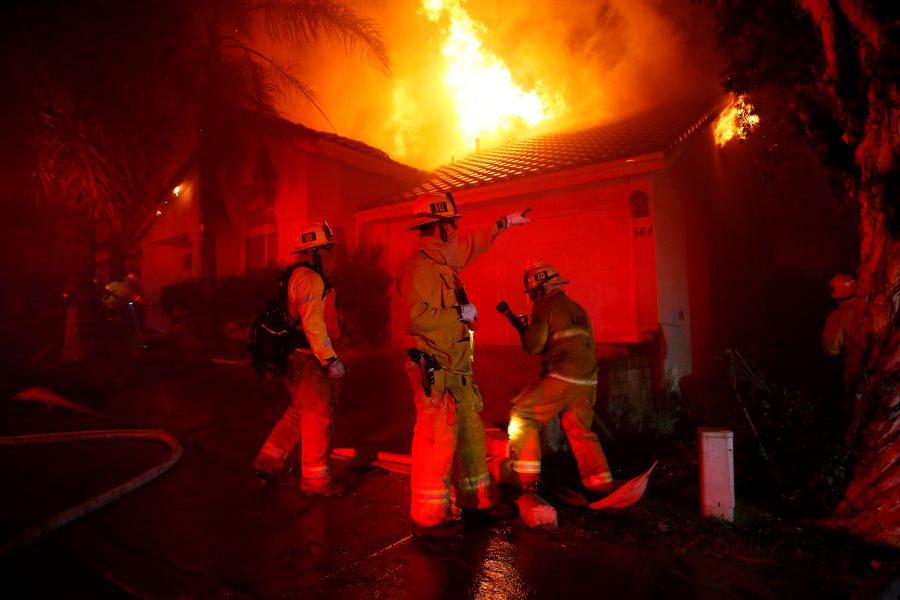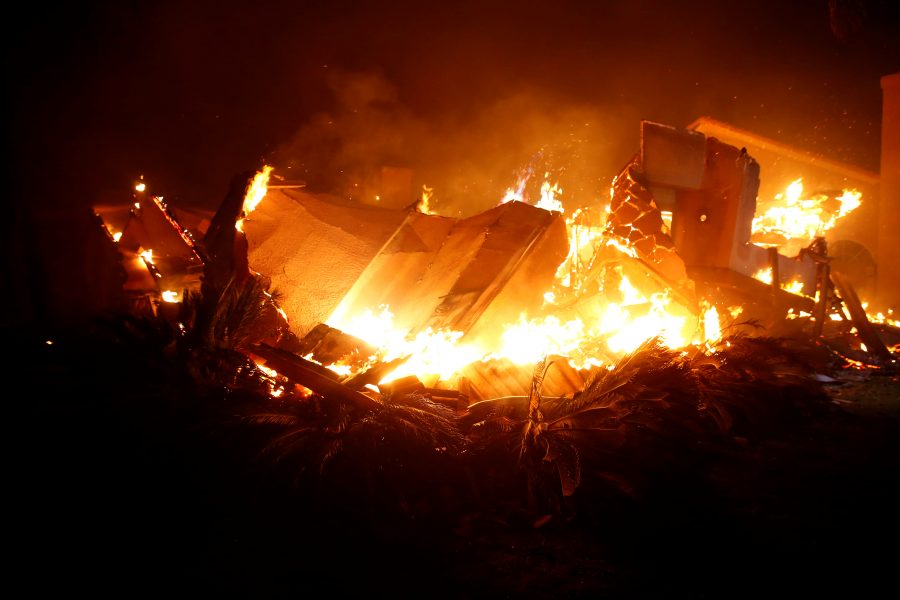 Nearly 500 miles to the south, a second blaze forced the evacuation of the upscale oceanside city of Malibu and threatened the beleaguered town of Thousand Oaks, where a gunman killed 12 people this week in a rampage in a bar and dance hall. A third wildfire was also expanding in Southern California's Ventura County.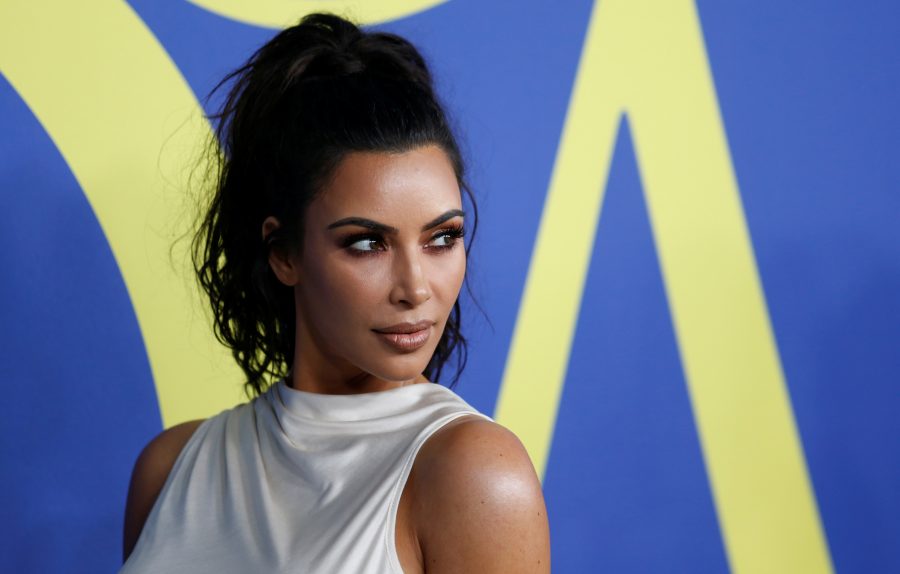 Kim Kardashian, Alyssa Milano and Melissa Etheridge were among thousands fleeing from their homes in and around Malibu on Friday, as the second fast-moving wildfire forced evacuations from the celebrity-packed area.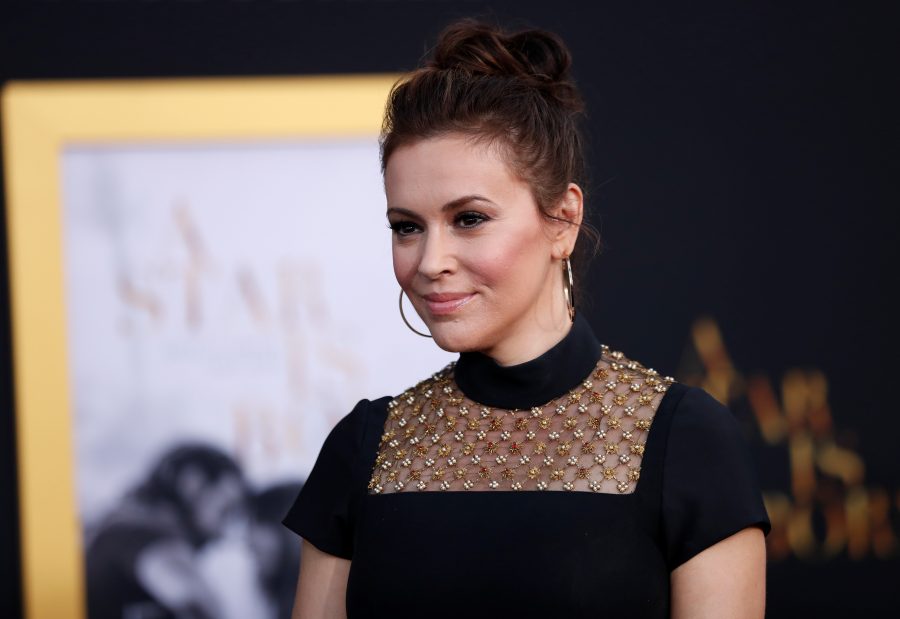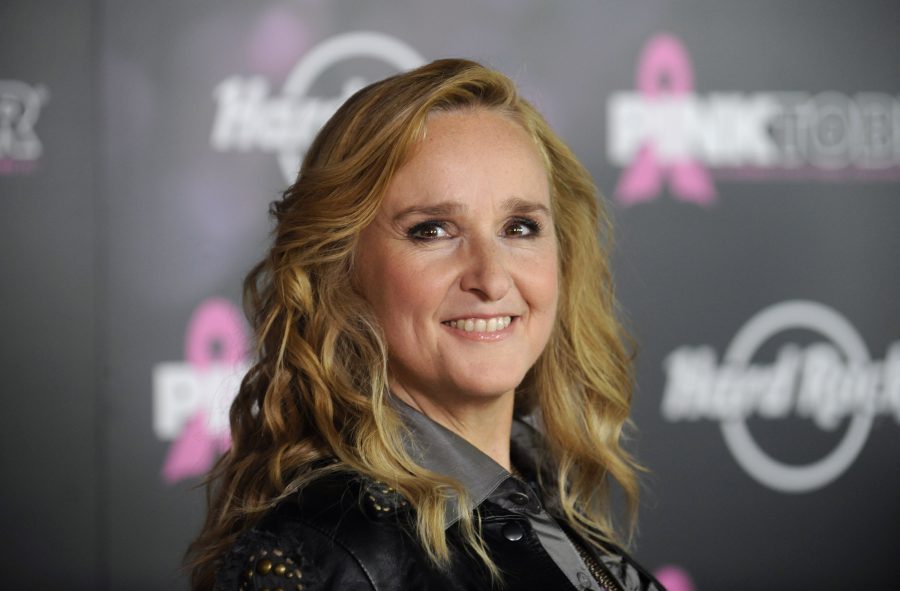 Oscar-winning director Guillermo del Toro tweeted that he had abandoned his vast "Bleak House" museum collection of fantasy and horror memorabilia, while singer Etheridge said she had moved into a hotel due to the fire.
The entire 12,000 population of Malibu, which stretches 27 miles (43.5 km) along the Pacific Ocean in Southern California and up into the Santa Monica mountains, was placed under mandatory evacuation on Friday as the Woolsey fire exploded overnight and jumped a freeway, fire officials said.
Malibu and nearby Calabasas are home to hundreds of celebrities and entertainment executives attracted by its ocean views, rolling hills and large, isolated estates. Current and former residents include Barbra Streisand, Cher, Tom Hanks, Judd Apatow and Britney Spears.
Residents posted pleas on social media for help evacuating horses and other large animals from ranches, while long lines of traffic clogged the only coastal highway in and out of Malibu.
"Evacuated last night. Bleak House and the collection may be endangered but the gift of life remains," del Toro, director of Oscar best picture winner "The Shape of Water," tweeted on Friday.
Kardashian, and her sister Kourtney, said they had left their homes in nearby Calabasas late on Thursday. "I had just one hour to pack up and evacuate our home," Kim Kardashian wrote in an Instagram Story.
Milano, a leading force in the #MeToo social movement against sexual harassment, asked for help getting five horses out of the area. "I just had to evacuate my home from the fires. I took my kids, dogs, computer and my Doc Marten boots," the actress tweeted.
The Malibu area is also home to dozens of filming locations. One of them, the Western Town at Paramount Ranch where "Westworld" is filmed, was burned.
"We do not have any details or photos, but it is our understanding that the structures have burned. This area is an active part of the incident and we cannot access it," a posting on the Santa Monica Mountains Twitter account said on Friday.
Video shot from a news helicopter showed cars at a standstill on the Pacific Coast Highway in Malibu, about 30 miles (48 km) west of downtown Los Angeles. An unspecified number of homes were destroyed there, according to local media.
Meanwhile the blaze which engulfed Paradise and broke out on Thursday, had more than tripled in size to 70,000 acres (2838 hectares) and was only 5 percent contained.
"The town is devastated, everything is destroyed," said California Department of Forestry and Fire Protection (Cal Fire) spokesman Scott Maclean, referring to Paradise, which has a population of 26,000.
In addition to the five people found dead in their vehicles, many were forced to abandon their cars and run for their lives down the sole road through the mountain town. About 2,000 structures were destroyed in the area, officials said.
DOUBLE WHAMMY – TRUMP CALLS KILLER A 'SICK PUPPY'
Linda Parks, a Ventura County supervisor, whose district covers Thousand Oaks, lamented the timing of the wildfire, coming so soon after the massacre on Wednesday night when a former U.S. Marine combat veteran opened fire in a bar packed with college students, stunning a community with a reputation for safety.
"We are still reeling, but we are also very resilient," she said.
U.S. President Donald Trump said on Friday the 28-year-old gunman – Ian David Long – was a "very, very sick guy." Speaking at the White House before leaving on a trip to Paris, Trump said: "He is a very sick puppy… He was a Marine, he was in the war (Afghanistan), he served time, he saw some pretty bad things. And a lot of people say he had PTSD and it's a tough deal."
The fires in the area are expected to continue as strong winds were expected in the mountains and valleys of Ventura County and in coastal areas.
(Writing by Alex Dobuzinskis; Additional reporting by Jill Serjeant, Bernie Woodall and Brendan O'Brien; Editing by Bernadette Baum, Sandra Maler and Jenni Baxter)