As countries around the world marked 100 years today since the end of the First World War, a South African granddaughter – Seonaid Davidson Beningfield, from KwaZulu-Natal – recalls stories of her grandfather's bravery (of which he, like so many soldiers of that time, never spoke)…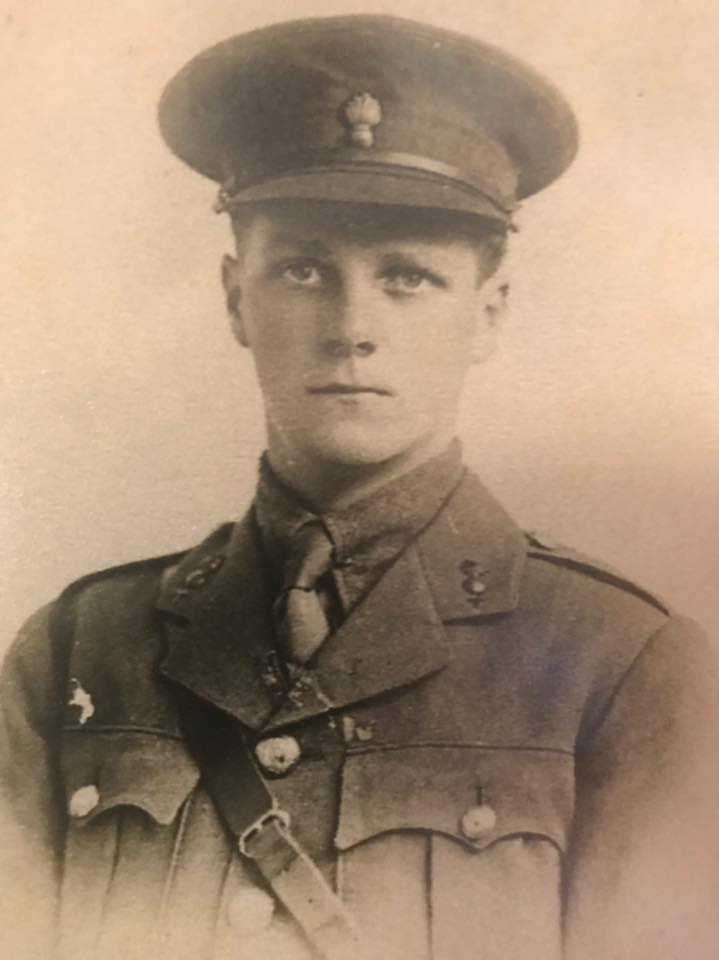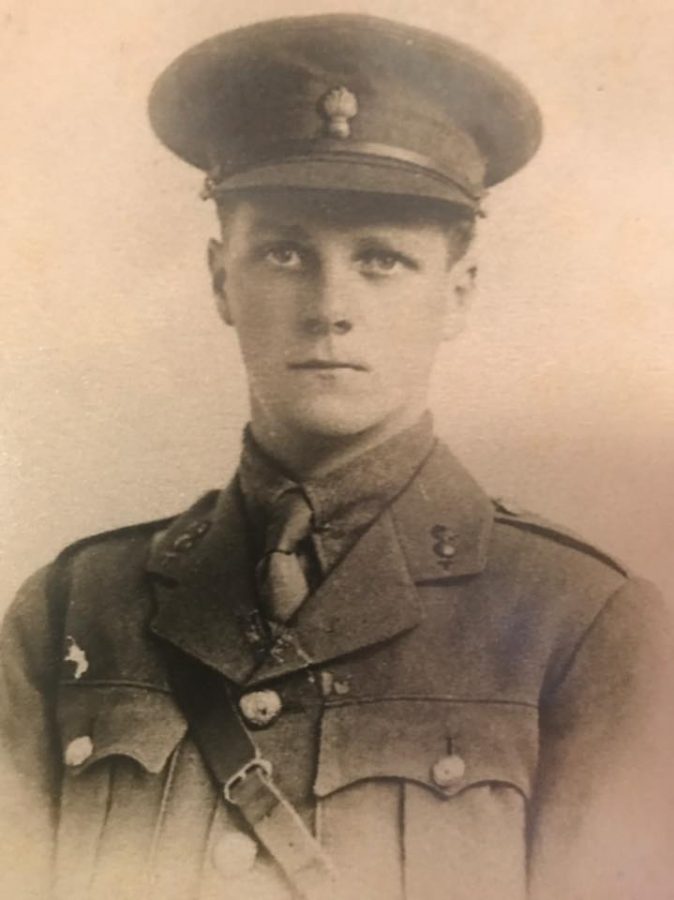 My grandfather, William Henry Boyne Davidson, was 17 years old when he joined the British forces in the battle of the Somme. (He had been born in Britain, but came to South Africa as a toddler.)
Life expectancy of a front line soldier was 14 days… and as a young inexperienced officer, my grandfather was on the front line and was shot and wounded on the 14th day. (A bullet killed his officer whom he was pointing something out to, and the bullet ricochet off his watch into his chest.)
Lying in the field until night fall when the Red Cross were allowed to pick up the fallen, he heard them say "he's cold"… to which he replied: "I'm bloody hot".
Whilst on a stretcher, the Germans shot the stretcher bearer dead… and another bullet went through my grandfather's upper legs… but at an angle.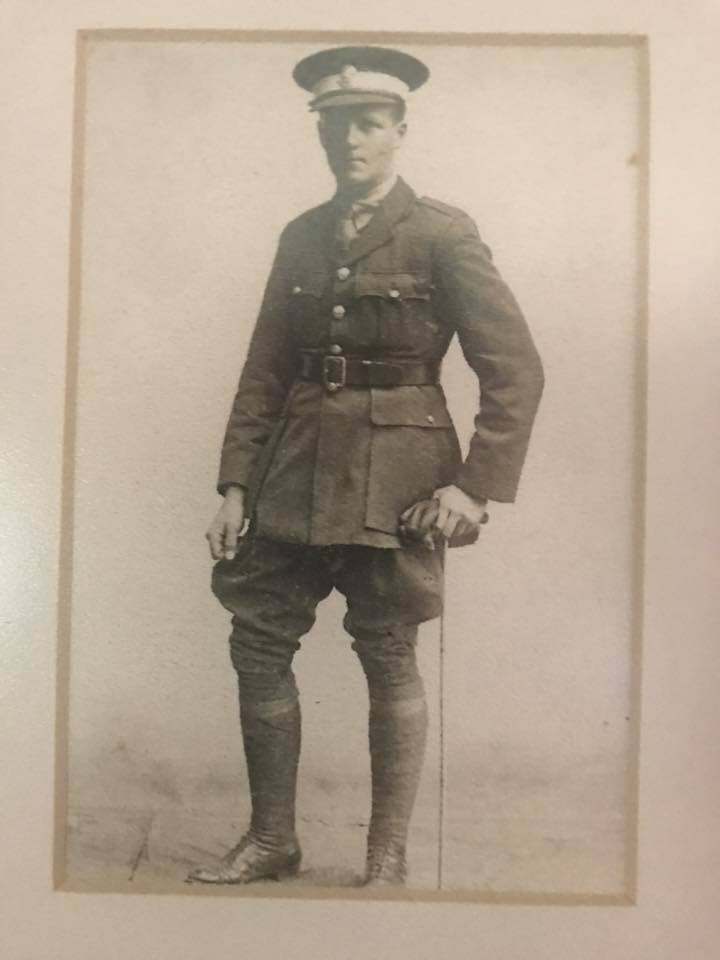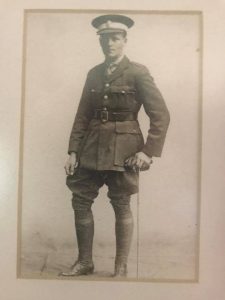 Loaded into a wagon he was operated on in the dark where he lost one lung and never realised some of his tunic had got into the wound with the bullet which would not heal.
Whilst he was in hospital it was bombed. He could recall the milkman throwing the milk bottles on the flames in desperation.
Meanwhile, back at home in South Africa, his parents received a telegram with the words: "We regret Lt WHB Davidson DI wounds."
They thought he had died, and held memorial services – with his name still up, in the church where he was christened, as having died in the Great War – and handed back one farm as they couldn't manage the two without him.
Four months later they received a letter from him and later found out that DI meant "dangerously ill".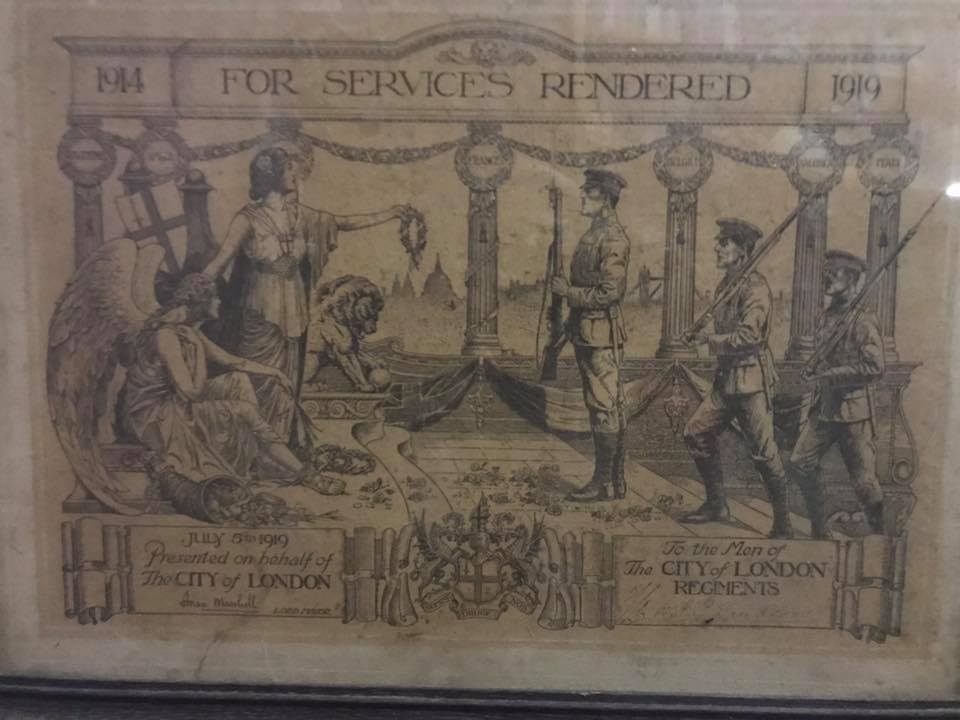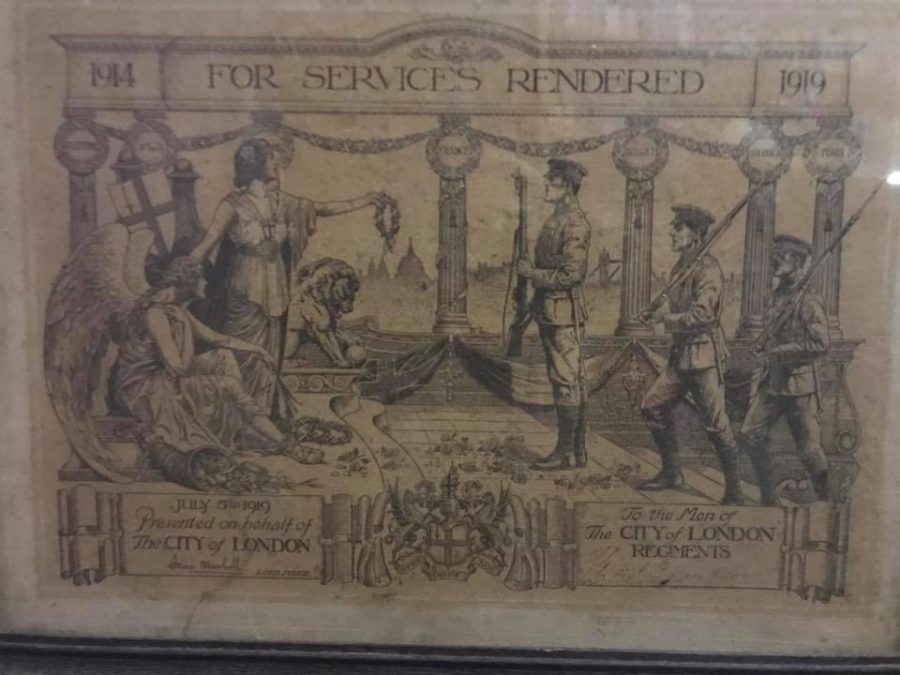 We will never forget the bravery and sacrifice of those men. And the unspoken fear that a 17-year-old boy must have felt.
He never spoke about the War and I regret not asking.
But I proudly have his Sam Browne (belt), as seen in the photograph.
He would have been 119.
By Seonaid Davidson Beningfield
P.S. I remember the scar on his legs. It was like a half moon. You could see it because as a farmer he wore khaki shorts…
I've been meaning to share this story for ages and as today is the 100 years remembrance I thought it was time. As I grow older I am more in awe of these soldiers, and how sad it was to send these young men into ditches and to face bullets and shells like that. Unbelievable.
My grandfather's Zulu name was 'hard wood' – very accurate.
***
Seonaid's cousin adds: "We all loved him! I remember all of us cousins sleeping over at his house (9 of us), and how he spoilt us with lemonade and fruit cake! We loved going there!! He must have been a saint to put up with all of us!!"
***
Seonaid says: "The war affected all families in every country. By the way, my other grandfather is German and that is another story ☺️…"
WATCH German President lays a wreath for 1st time in act of reconciliation
Today German President Frank-Walter Steinmeier joined Prince Charles to lay a wreath during a moving ceremony at the Cenotaph war memorial on Whitehall in London, the first time a German leader has ever taken part in the event… as a beautiful and historic act of reconciliation.