Holidays are approaching with an estimated two million holidaymakers expected to descend on South Africa's iconic Durban beachfront. But the once beautiful sandy beaches  are now littered with heroin needles and shards of broken glass from bottles smashed to make crack pipes… Could a multi-billion rand make-over fix things?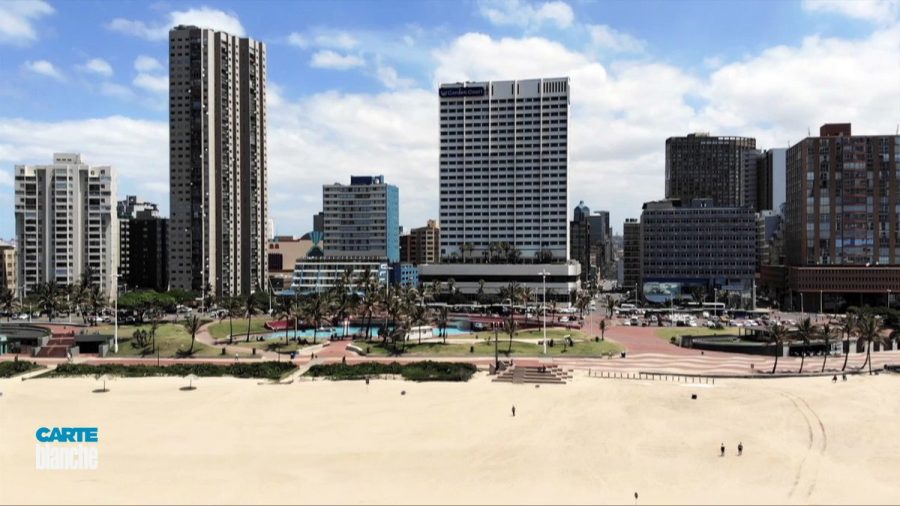 Durban residents are concerned about the uncontrolled rising level of crime on the beachfront, says South Africa's top current affairs show Carte Blanche… which investigates the situation on Sunday night (available for expats to watch from Tuesday by streaming it here).
"Accosted by beggars, drug dealers and the stench of crack cocaine, a walk along the beach in Durban's tourism hub is not what it used to be," says Carte Blanche.
The show – presented by Claire Mawisa – investigates how Durban's beachfront precinct could put the health and safety of visitors at risk, and asks: could a R39-billion facelift rescue the city's lifeblood industry?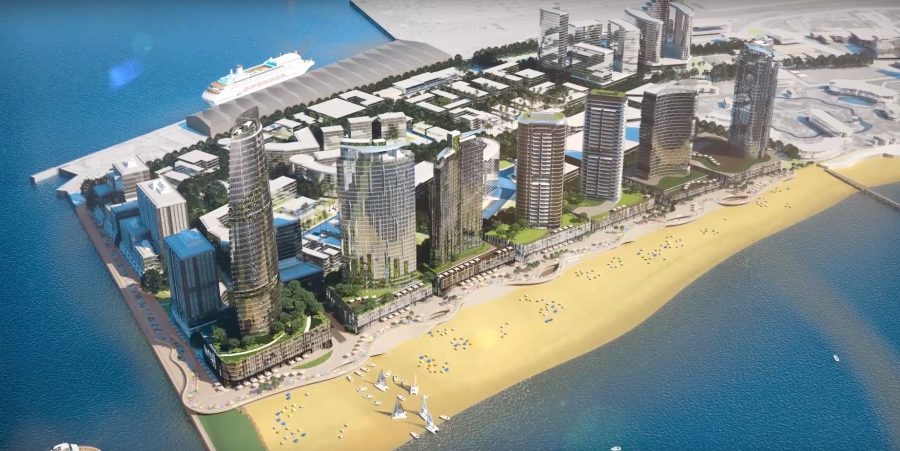 The eThekwini municipality is planning the Durban Point facelift along the coastal promenade.
Construction began in March and the work is expected to take place in three stages over the following 15 years. It's hoped to attract foreign investment and tourists to Durban, and improve the overall quality of living with extra beach facilities, parking and water-sport clubs.
The City said earlier this year that the first phase will include a residential tower, retail mall and hotel.
Point Waterfront Realty reports that construction is moving forward at a "rapid pace", and the extension of the promenade is due for completion in August 2019.
"Completion of this Promenade Phase, will unlock an estimated R35 billion development of the Durban Point Waterfront. R300 million was budgeted for the promenade project, which extends along Vetch's Beach and will allow residents and visitors to walk all the way down to the harbour entrance."
The promenade starts from uShaka (Moyo Pier) and is a continuous elevated structure spanning 750m and 30m wide, reaching the northern breakwater (harbour entrance channel).
Carte Blanche asks: "Will the multi-billion rand investment be enough to save Durban from the increasing crime that has set into Durban's iconic beachfront?"
If you're in South Africa: watch on Sunday at 7pm on M-Net channel 101.
If you're outside South Africa: stream the show from Tuesday on Showmax (14 Day FREE Trial).
Accosted by beggars, drug dealers and the stench of crack cocaine, a walk along the beach in #Durban's tourism hub is not what it used to be. Can a R39-billion facelift rescue the city's lifeblood industry? @clairemawisa reports this Sunday at 7pm on #CarteBlanche. pic.twitter.com/Ds9YD1hJdm

— Carte Blanche (@carteblanchetv) November 14, 2018