JOHANNESBURG –
South

Africa

's struggling state-run power firm Eskom on Wednesday forecast a loss before tax of more than R11.2 billion ($800 million) in the current financial year, despite a turnaround plan designed to shore up its finances.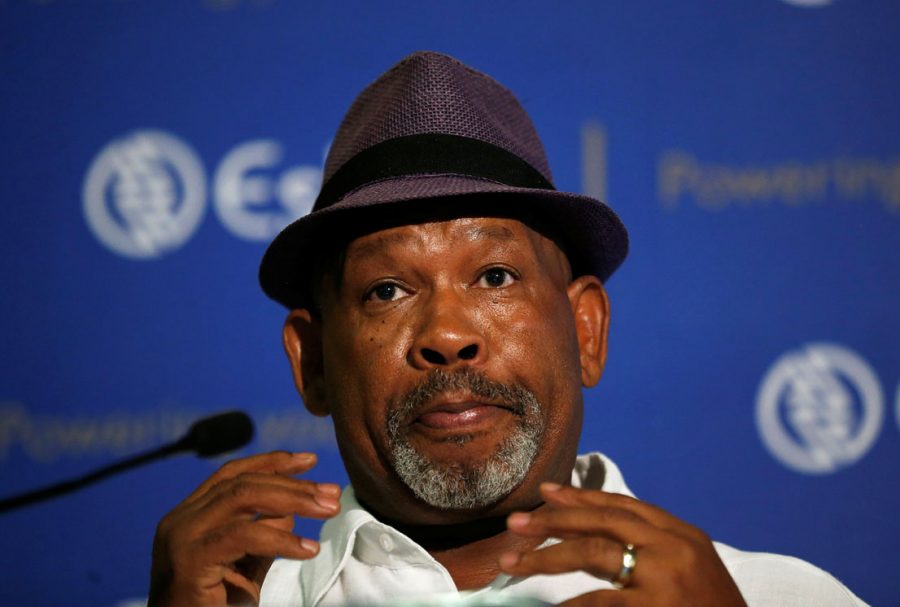 Eskom, Africa's largest public utility, reported a R671 million profit in the six months to the end of September but said its performance in the next six months would be hurt by a wage deal with trade unions and greater maintenance costs.
"Eskom is in a state of severe financial difficulty," Eskom chairman Jabu Mabuza told a news conference. "In its current state Eskom is not sustainable."
He said Eskom should look at government equity injection and debt relief among options, saying asset sales will not help.
"All the assets which we could sell are the ones that no one could buy…
"There are other ways, call them what you want. A bailout, an equity injection by the shareholder …or some debt relief."
President Cyril Ramaphosa appointed a new board at Eskom early this year, in one of his first moves since replacing Jacob Zuma as leader of the ruling African National Congress.
But efforts to turn the power firm around have been hampered by severe fiscal constraints, labour unrest and coal shortages at many of the firm's power stations.
Eskom reported a R6.3 billion profit in the first half of the 2017/18 financial year before slumping to a R2.3 billion loss for the full year.
It supplies more than 90 percent of South Africa's power, making it critical to the health of the $340 billion economy.
Eskom said on Wednesday that its total debt had risen to R419 billion at the end of September, from R367 billion a year earlier. Its cash levels rose from R8.5 billion to R17.3 billion over the same period but are expected to come under pressure in the second half of the 2018/19 financial year.
"While notable strides have been made in stabilising Eskom so far, we will continue with the cleanup campaign," said Mabuza, adding that executives implicated in corruption had been expelled and that a new long-term strategy was being discussed with the government.
He added: "Our destination is a transparent, profitable and agile organisation that is financially independent."
(Reporting by Alexander Winning; Writing by Olivia Kumwenda-Mtambo; Editing by Louise Heavens and Alexandra Hudson)