Amidst the horror stories of ruthless rhino poachers or elephant hunters, and the carnage they leave behind, it's wonderful to be reminded about how many good people there are in South Africa who will never give up saving the country's wildlife. On Sunday two survivors of rhino poaching will be released back into the wild, thanks to the tender, loving care and groundbreaking research and medical treatment that the humans at Hoedspruit Endangered Species Centre (HESC) were able to give them.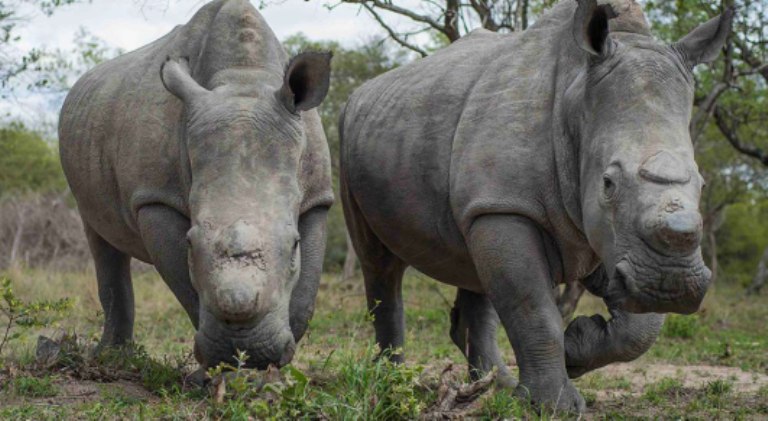 After five years of painstaking rehabilitation and care, the rhinos – named Lion's Den and Dingle Dell – will be released on 2 December.
Both of these white rhino cows survived a vicious poaching attack that left them dehorned and severely injured, according to HESC.
Groundbreaking research was done at HESC during the treatment of these rhinos… and their imminent release back into the wild is living testimony of the incredible rehabilitation work the HESC performs on injured and orphaned animals brought to the Centre.
The good news doesn't end there.
The following day, on Monday 3 December, HESC will also release a female cheetah called Bettie, back home onto the Balule Game Reserve, which is where she originally came from.
'Bettie' was brought to HESC in 2011, as a cub of six months to be raised, as her mother had been found dead.
"With our outstanding commitment to cheetah conservation, the HESC breeding programme is not only able to assist with rehabilitation of cheetahs, but we are also able to track four generations of bloodlines of our cheetahs to determine the DNA 'passport' of each animal," said HESC in a media release on Thursday.
This meticulous attention to detail is one of the reasons that HESC is certified as one of only two CITES accredited captive breeding institutions of cheetahs in South Africa.