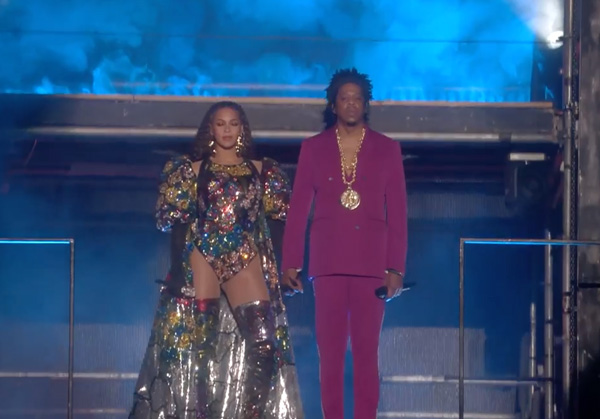 Since the concert 50 cases have now been reported, of which five are in court. Initially victims had taken to social media to report their horrific experiences, and didn't report them to the police until urged to do so on Monday.
"Fifteen suspects have been arrested for various crimes committed," Cele confirmed at a media conference in Cape Town on Wednesday.  He again asked those who were victims of crime to report it to their nearest police station.
Many concert goers were left traumatised on Sunday evening when they were stranded at the Sasol garage near the FNB stadium, as they left the concert.
Many said the car park was dark, there was chaos with not enough Uber drivers available, and so they went to the garage to call for taxis or friends to pick them up. It was there that many were attacked by thugs who robbed them of their cellphones and other possessions.
Briefing journalists, Cele said out of the 15 suspects, six were arrested for incidents that took place after the concert for charges ranging from common assault and theft.
Minister sets the record straight on police visibility
Addressing criticism that there wasn't enough police presence, Cele said that while the point of his media briefing was not to point fingers, all protocols – as per the Event Safety and Security Planning Committee – had been followed… and that what took place at the Sasol garage was unforeseen.
"Our planning was not extended to the Sasol garage, which is located plus or minus three kilometers away from the stadium.
"However, unforeseen circumstances like failure of traffic management and congestion of mobile network pushed fans/people to the garage, which resulted in a chaotic situation," he said.
Cele said the ministry has been monitoring social and mainstream media platforms and have seen the reports of people relating their traumatic experiences.
"What we have up to this point is that one person received medical attention for shock and minor injuries after being bumped by a bus. We have also noticed people saying that 'there were no police' to be seen in and around the Sasol garage.
"We dispute the narrative that no police members were on site. I have in my possession a video clip, which was sent to me, showing a Booysens police van in the midst of the stranded crowds," Cele said.
He did however concede that "inadequacy and the lack of prompt response of the police may have exacerbated the situation and presented an opportunity for criminal activities."
He said the police are committed to ensure that future incidents of a similar nature will be dealt with with utmost efficiency to avoid there even being a repetition of what took place in the early hours of Sunday morning.
Cele also expressed "my sincere sympathy to festival guests who suffered trauma, loss and injuries during that period in question. Those incidents, some of which have been reported to the police, should not have happened."
Source – SAnews.gov.za