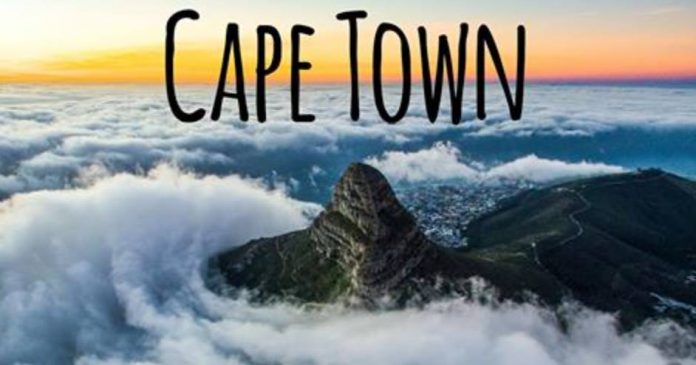 Readers of the travel section of the UK's Telegraph newspaper have voted Cape Town the Best City in the World (something Capetonians already knew!) and South Africa a runner up as the Best Country in the World!!!
The results of the annual Telegraph Travel Awards, based on a poll of almost 50,000 readers, were published last week.
Cape Town was the clear winner amongst the readers, most of whom are based in the UK and dream of a holiday to the Mother City's white beaches, iconic Table Mountain and smorgasbord of restaurants… not to mention nearby vineyards and Boulders Beach penguins!
The Telegraph attributed part of Cape Town's popularity to the fact that it offers a fairly simple escape from the UK's cold winter to beautiful sunny days, with just a two hour time difference.
CapeTownEtc.com said: "It comes as no surprise that Cape Town was voted as the greatest city on Earth in the Telegraph Travel Awards survey for 2018, making this the sixth year in a row that the Mother City has claimed the top spot."
Vancouver (Canada) and Tokyo (Japan) were this year's runners up.
Meanwhile South Africa was voted by thousands as the second Best Country in the World, with New Zealand winning the title. The beautiful Maldives came in third.
WATCH Why Cape Town is the BEST Tourist Destination
Stunning! Most Beautiful City in The World part II. Perfect for convincing friends/family to visit #SouthAfrica. Thank you Luke Bell! Full video: https://www.youtube.com/watch?v=XazBK5gsOZI

Posted by SA-People – for South Africans in South Africa and expats on Wednesday, January 25, 2017
WATCH Places to Visit in Cape Town
WATCH Penguins at Boulders Beach
View more on The Telegraph:
www.telegraph.co.uk/travel/galleries/The-worlds-best-cities-in-pictures/cape-town/