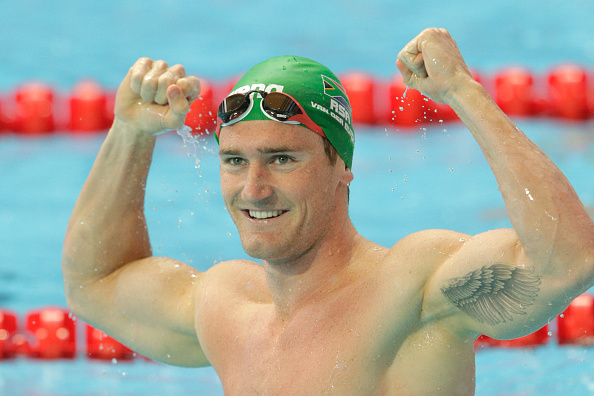 South African breaststroker and SA sport legend Cameron van der Burgh announced his retirement from international swimming today… just after winning his fifth World Championship gold medal.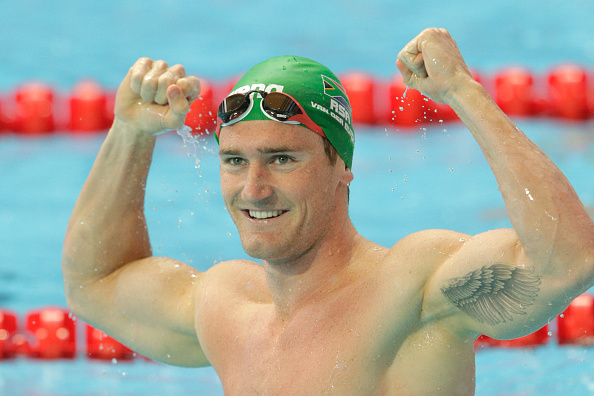 The 30-year-old made the announcement during his post-race press conference on Wednesday after winning the World Short Course Championship in the men's 100m breaststroke.
'It is an amazing flashback to see a long way ago when I was a still young kid with a lot of dreams,' he said. 'It has been amazing to fulfil those dreams but today is the day I announce my retirement.
'I couldn't be more happy with the outcome of my last race tonight. I have won the 100m breast gold medal here in Hangzhou tonight and I feel very blessed to be here in this room with my family and coach.'
Van der Burgh had previously said that he would retire after the 2020 Olympics in Tokyo but getting married in July and accepting a new job at Andurand Capital Management, a large oil-focused hedge fund based in London, changed his mind.


Van der Burgh won an Olympic silver medal in the 100 breaststroke at the 2016 Olympic Games and a gold medal in the same event in 2012.
Cameron tweeted this evening: "?WORLD CHAMPION! ?I couldn't of written a better ending for my last 100 meter race. Looking forward to closing out my career with some fun in the 50m! ???"
Sources: TeamSA.co.za and Twitter
Cameron van der Burgh you legend! Another World Championship GOLD in the 100m breaststroke! @Cameronvdburgh

— Ryk Neethling (@RykNeethling) December 12, 2018
.@Cameronvdburgh retires from swimming on top after winning another world title taking his total to 5 gold, 1 Olympic Gold and 9 World Records! More than that he always stayed a true gentlemen and outstanding ambassador for South Africa and the sport of swimming. ??????

— Ryk Neethling (@RykNeethling) December 12, 2018
One last breath before we dive into the World Championship tomorrow in Hangzhou. ??

The best week of the year for me as we get to have fun after all the blood, sweat and tears with the world's best. ?? pic.twitter.com/FUymL81ZC0

— Cameron van der Burgh (@Cameronvdburgh) December 10, 2018
South Africa's Cameron van der Burgh announced his retirement today on the back of yet another gold medal in the Men's 100m Breaststroke here in Hangzhou – Who better to supply our Play of the Day? @samsung #FINA #finahangzhou2018 pic.twitter.com/HH7I9ftMwH

— FINA (@fina1908) December 12, 2018
?WORLD CHAMPION! ?

I couldn't of written a better ending for my last 100 meter race. Looking forward to closing out my career with some fun in the 50m! ??? pic.twitter.com/Fkd8JinzTh

— Cameron van der Burgh (@Cameronvdburgh) December 12, 2018