The rand is the fourth worst performing currency against the dollar in 2018 and among the most volatile, but it remains a favourite for investors chasing high yields and willing to risk short-term losses for sizeable net returns.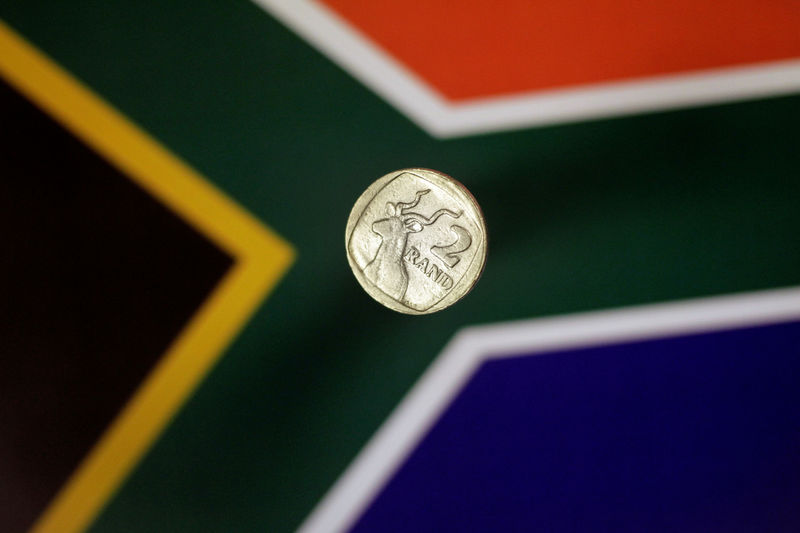 Implied volatility on South Africa's rand rose by its most this week since the last finance minister reshuffling in October, amid worries over the country's sovereign credit ratings, power supply interruptions and next year's elections.
With the central bank raising interest rates and inflation steady, the currency seemed to have escaped the selloff sparked by financial crises in Turkey and Argentina and the departure of the fifth finance minister in three years in October.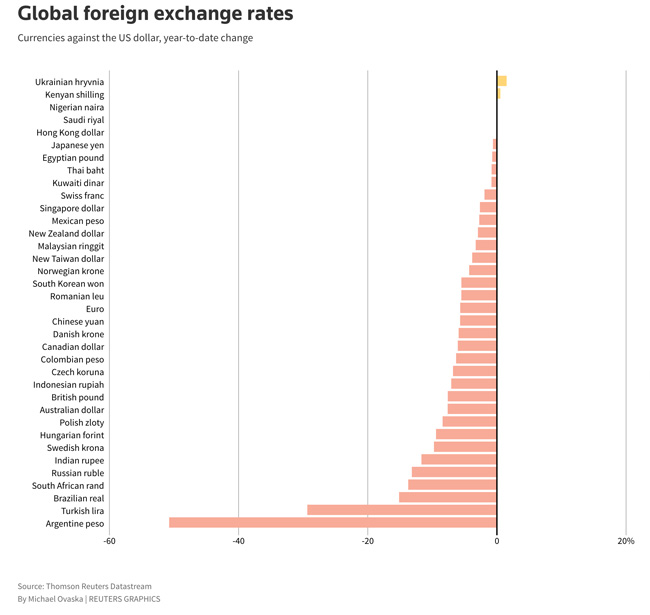 By then, it had lost more than 20 percent of its value to the dollar. It has since regained nearly half of that.
But by Wednesday, volatility measures had surged, with investors spooked by the return of old and new risks, nudging them into more bearish and more expensive bets on the rand's 2019 performance.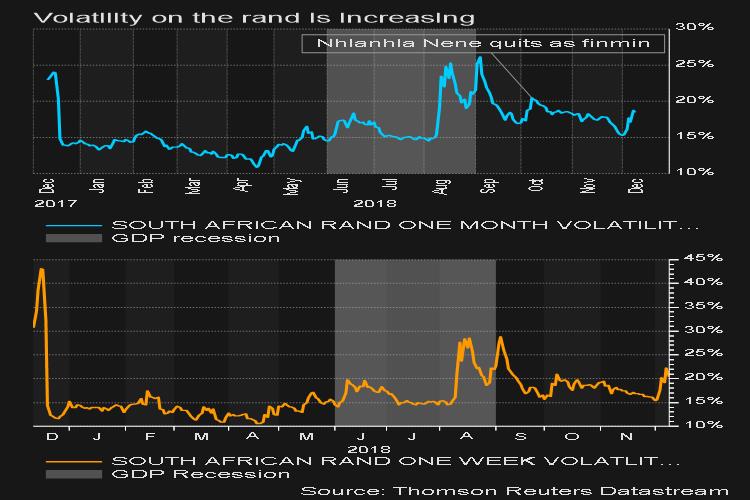 One-month implied volatility rose to 18.10 percent, its highest since Oct. 15.
The 25-delta risk reversals, a measure of the difference in volatility, and therefore price, between puts and calls also hit its highest since mid-September.
2019 RISKS
"The options market remains nervous going into 2019 amid numerous risk events," said Mehul Daya, a strategist at Nedbank Capital, by email.
South Africa is on the cusp of a downgrade to junk that could trigger portfolio outflows upwards of 100 billion rand. The latest round of power outages and a request for a government bailout by cash-strapped Eskom is raising the downgrade threat.
"The first half of 2019 could present itself with many challenges for the rand from a local perspective (action from ratings agencies, budget, elections) and also the continuation of equity market rout, which is putting pressure on the currency via equity outflows," Daya said.
New Finance Minister Tito Mboweni presented a bleak mid-term budget in October and is due to release the full budget in February. The ruling African National Congress is expected to face a battle to maintain its majority in national elections next year.
A Reuters poll of 30 strategists last week forecast the rand would erase around a third of the 10 percent gains made in the in the past two months in the run-up to elections.
"Volatility in the rand has the potential to pick up as anticipation mounts ahead of the budget in February and May elections," said analysts at FXTM Lukman Otunuga.
(Editing by James Macharia, Larry King)