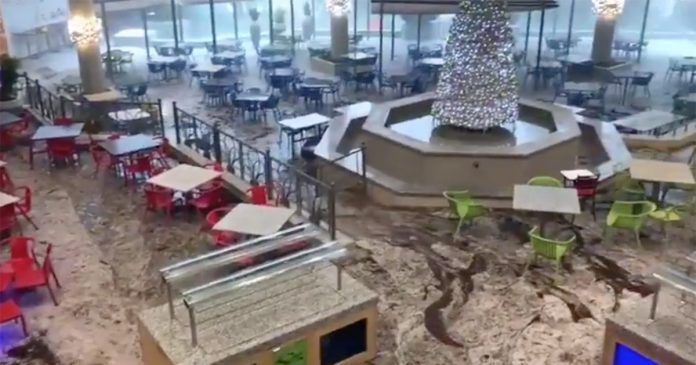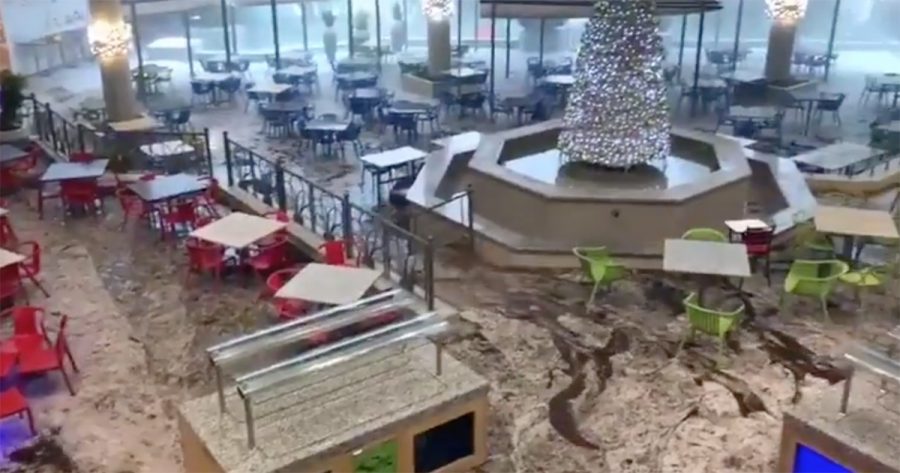 South Africa's famous Sun City was hit by a major hail storm on Saturday that resulted in extensive damage, and several grumpy hotel guests who didn't feel the hotel was well equipped to handle the storm.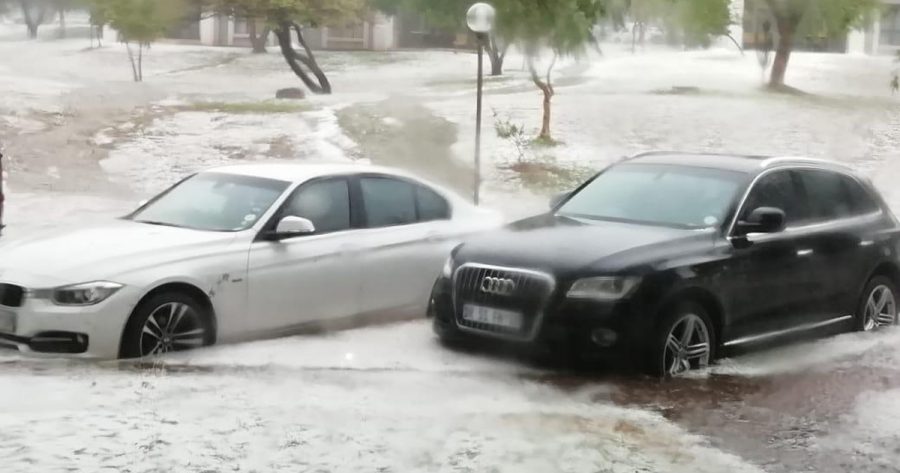 Sun City confirmed in an official statement Saturday evening:
A hail storm hit the North West region of the Pilanesberg and surrounding areas around 16h30 on Saturday, 15 December 2018, causing much damage to buildings and vehicles. We can confirm that Sun City Resort was affected by the storm and the resultant flash floods causing substantial damage to hotel rooms as well as the Sun Central family and entertainment precinct.

Day visitors were immediately evacuated and bused away from badly affected areas.

The Resort's Emergency services are on the ground and continuing to assess the extent of the damage. Contingency plans are in place to deal with mop-up operations to affected damaged hotel rooms and public areas.

Guests whose accommodation was affected and are able to return home, have been requested to do so.
Disgruntled guests took to Twitter to load images and videos, and complain about an apparent lack of emergency support and problems with infrastructure.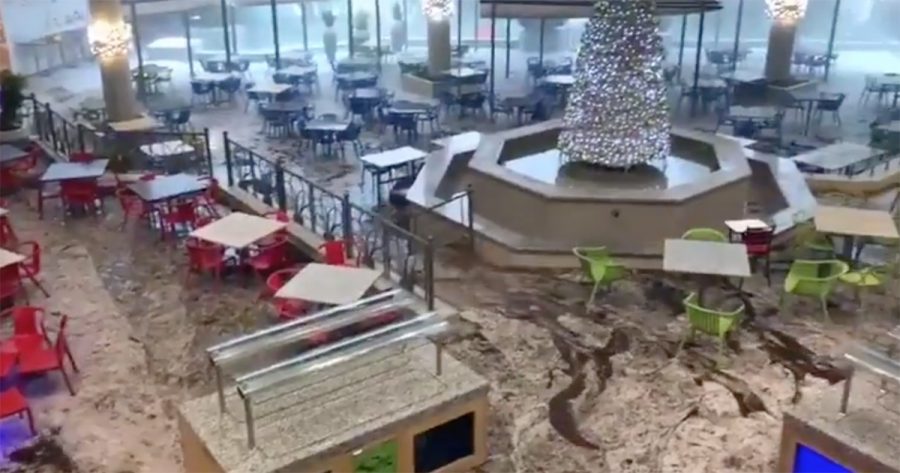 On the Twitter timeline it started with a tweet from Thembi Khumalo at the beginning of the storm, showing video footage and saying: "#SunCity is falling apart right in front of our eyes… that piece of ceiling fell and someone was going down the escalators…"
About 20 minutes later Sifiso Khumalo tweeted: "Brought the family for a weekend break and we're having the worst time. This is not the kind of experience one expects from such an establishment."
Sue Hoosain posted a photo and said: "Flooded units @SunCityResortSA. No emergency support. #suncity #summerstorm"
Sun City said it will continue to update as more information becomes available. They said at this stage their "main concern is our guests and providing a solution".
My brother is as #Suncity and sent this video now. The the cabanas are flooded😯😯😯 @ewnupdates pic.twitter.com/hII7kQymyi

— My Eye on the World (@Namritha_) December 15, 2018
Guys #Suncity has been beaten by the storm. My brother's sending me pics from there 😯😯 pic.twitter.com/5XUpHPqXrw

— My Eye on the World (@Namritha_) December 15, 2018
#SunCity….Brought the family for a weekend break and we're having the worst time. This is not the kind of experience one expects from such an establishment. pic.twitter.com/xmvd2CnQE5

— Sifiso Khumalo (@sifiso2) December 15, 2018
Reports of a massive storm at #SunCity. Video as received pic.twitter.com/SO0uilTLRQ

— Yusuf Abramjee (@Abramjee) December 15, 2018
#SunCity is falling apart right in front of our eyes … that piece of ceiling fell and someone was going down the escalators… pic.twitter.com/3YegjfSoDV

— Thembi Khumalo (@tpm1404) December 15, 2018
Flooded units @SunCityResortSA
No emergency support#suncity#summerstorm pic.twitter.com/98EnU66XNz

— Sue Hoosain (@suehoosain) December 15, 2018
#suncity. Checked out flooded rooms pic.twitter.com/D4CBVqtfhS

— Michael Ramaboea (@MichaelRamaboea) December 15, 2018
#SunCity storm @MillionThrills @SunCityResortSA pic.twitter.com/x7xcOvvTdc

— Yusuf Abramjee (@Abramjee) December 15, 2018
#suncity storm today pic.twitter.com/kjXAFXCBDP

— ZionaCherSahadow (@CherZiona) December 15, 2018
This was like movie and i was with my family there. #Suncity pic.twitter.com/8JtzLyDtZo

— Baraka (@_Ntsiki_) December 15, 2018