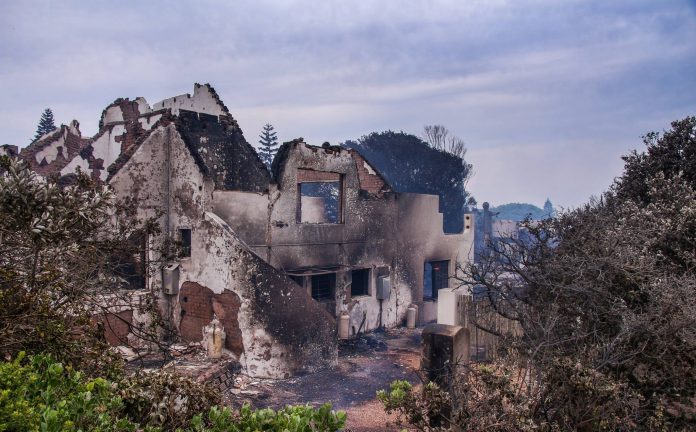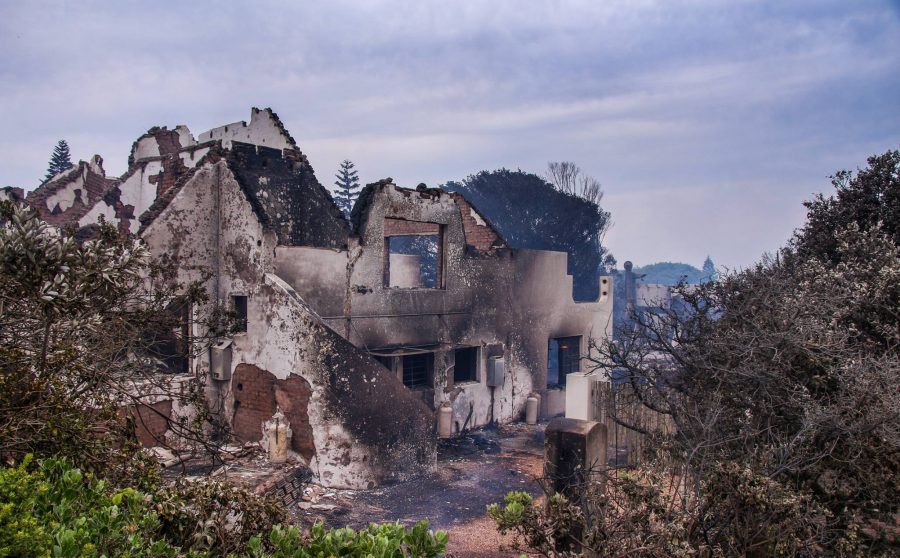 Almost two years ago I photographed a fire that threatened St Francis Bay as well as Cape St Francis… writes Christopher Scott. People feared the inevitable, but all was saved. A close shave as some would say. Today 18th December 2018, a week before Xmas I saw a posting 'FIRE in St Francis Bay, houses being evacuated'…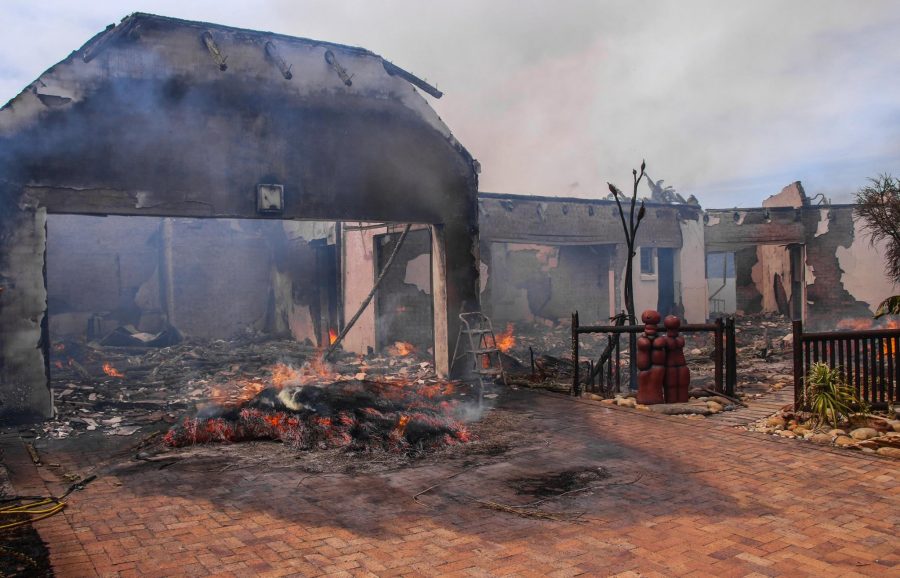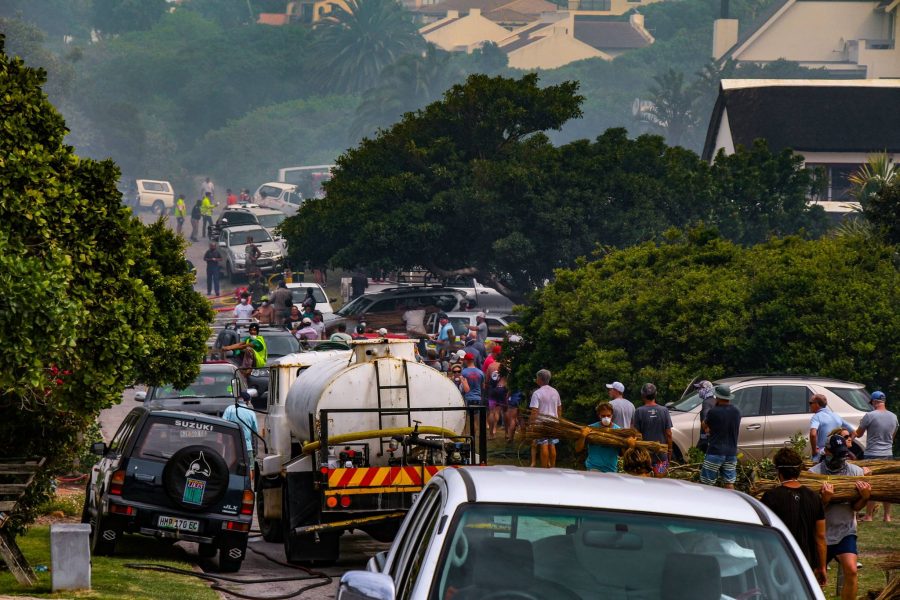 I went down and it looked like a war zone… people everywhere, helping wherever they could. Running in and out of homes carrying what they could. Supplying water, masks, eye drops and food.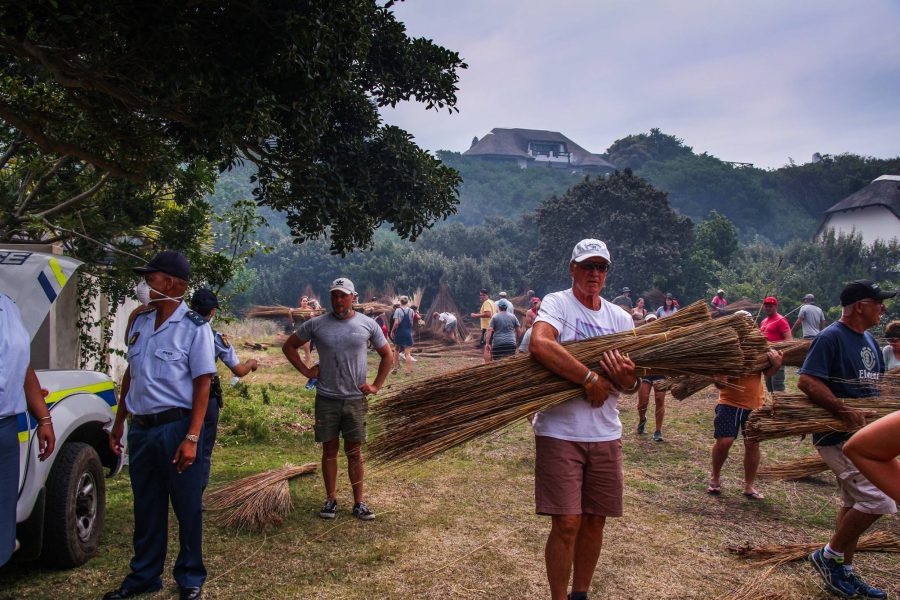 I arrived and already many, many houses had already burnt down. (Ed: According to Koega Municipality the cause of the fire has not yet been determined, but it is believed that it was a veld fire – bush fire – that spread rapidly because of strong gale force winds of up to 60km/h.)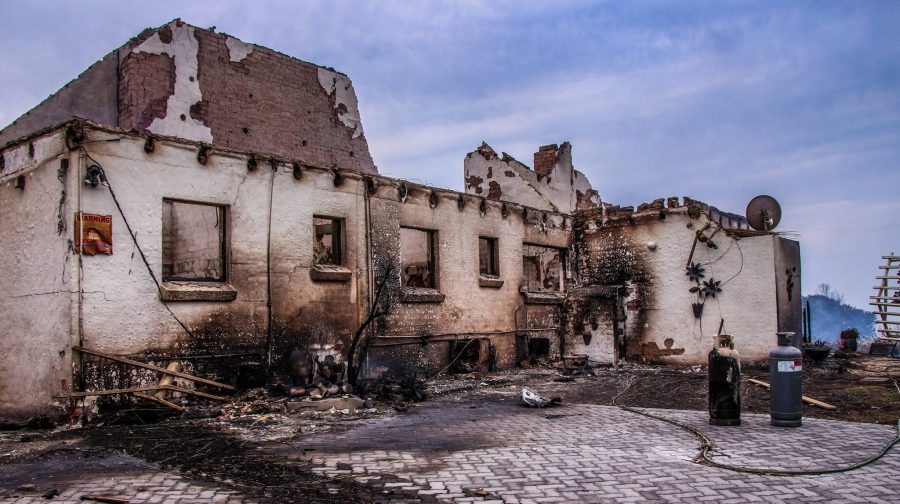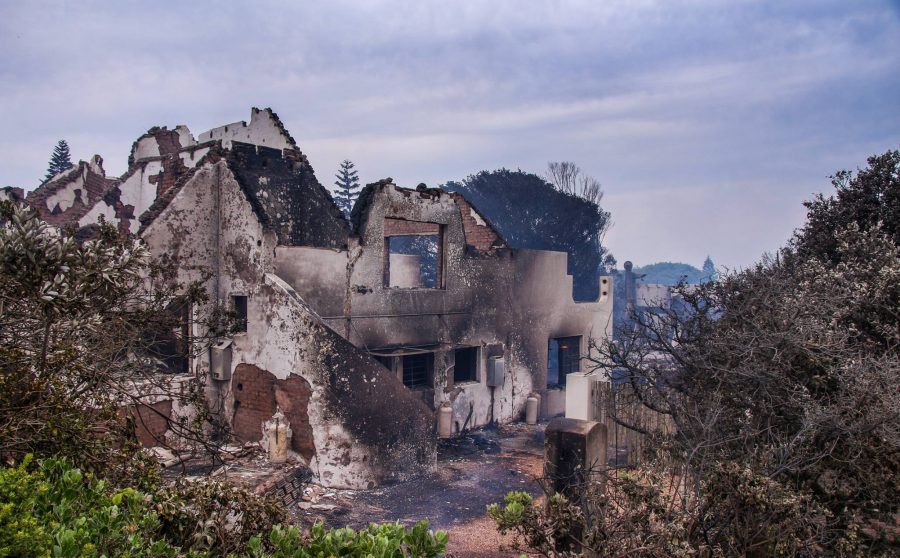 Fire engines from various towns came to help. It was quite something to see so many people helping selflessly.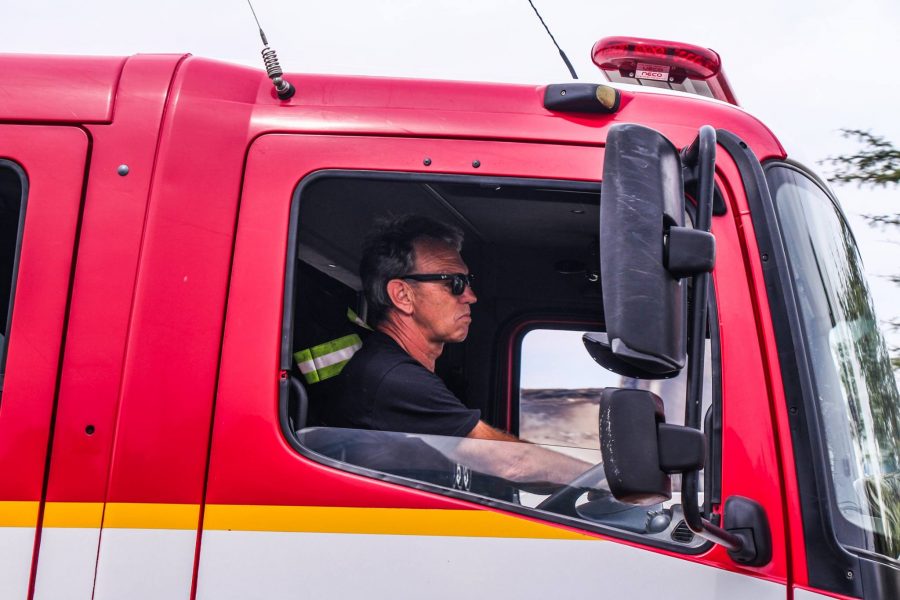 Unfortunately many homes were destroyed but many were saved. (Ed: Kouga Municipality confirmed early Friday morning that 13 houses burnt down and others were damaged.)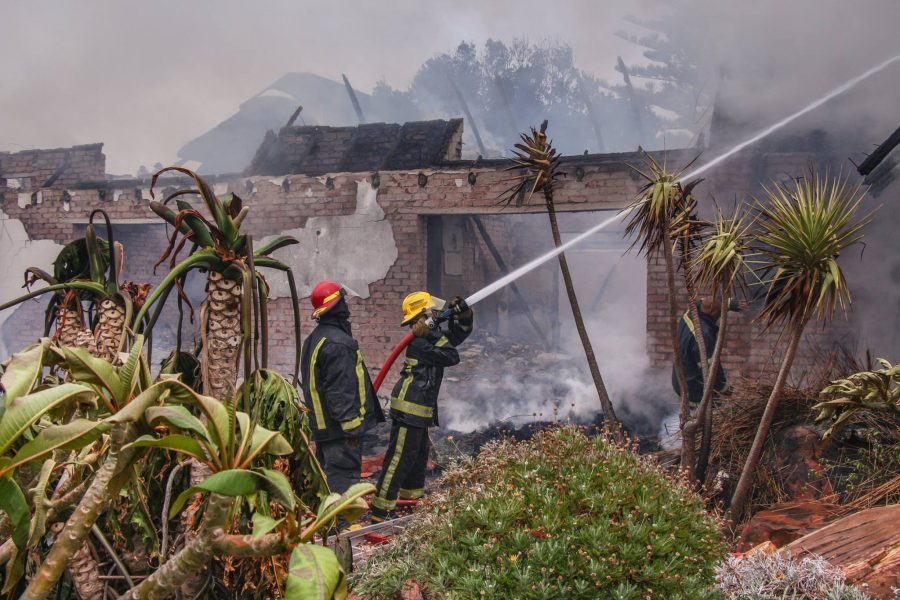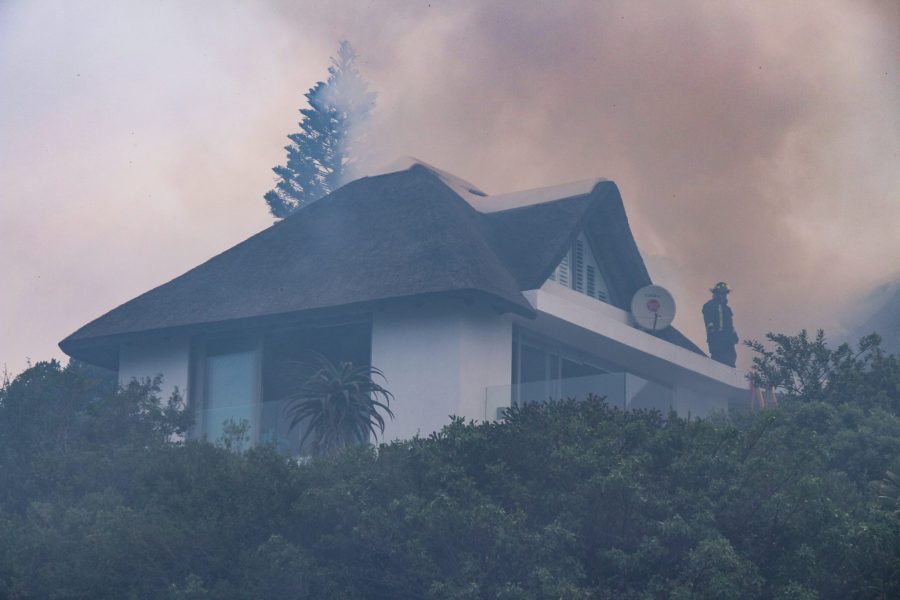 It was tough photographing what was left – I did not see burnt homes, I saw burnt dreams, burnt holidays… To all those that lost their homes, condolences.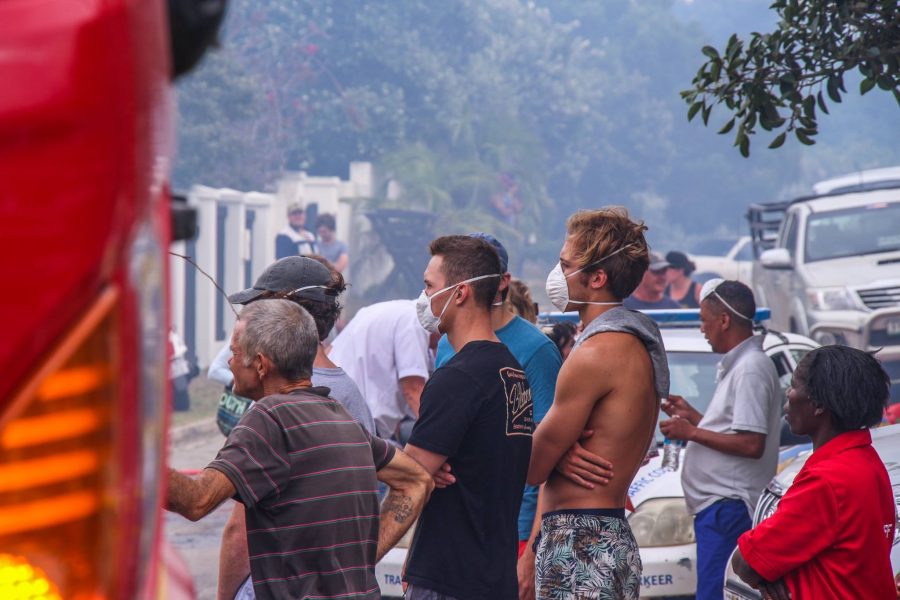 I hope St Francis Bay opens its doors to help those now in need of accommodation. I am just glad that no lives were lost and hopefully no serious injuries.
It was a sad sad day… but again, the camaraderie was simply outstanding. For what it's worth, well done….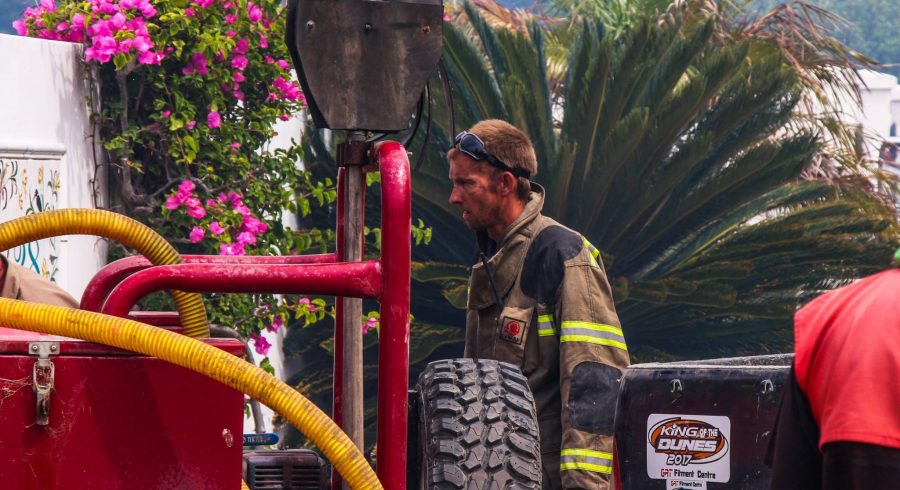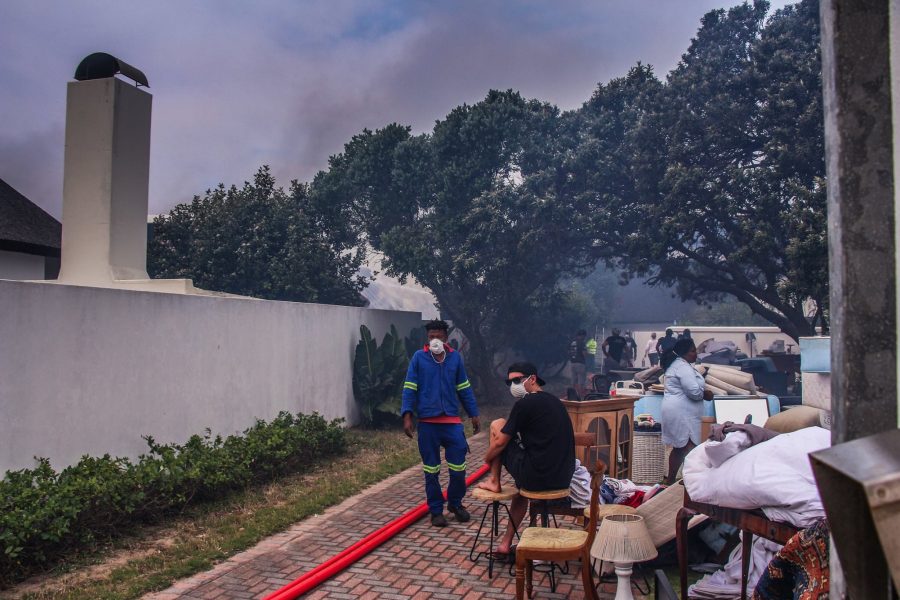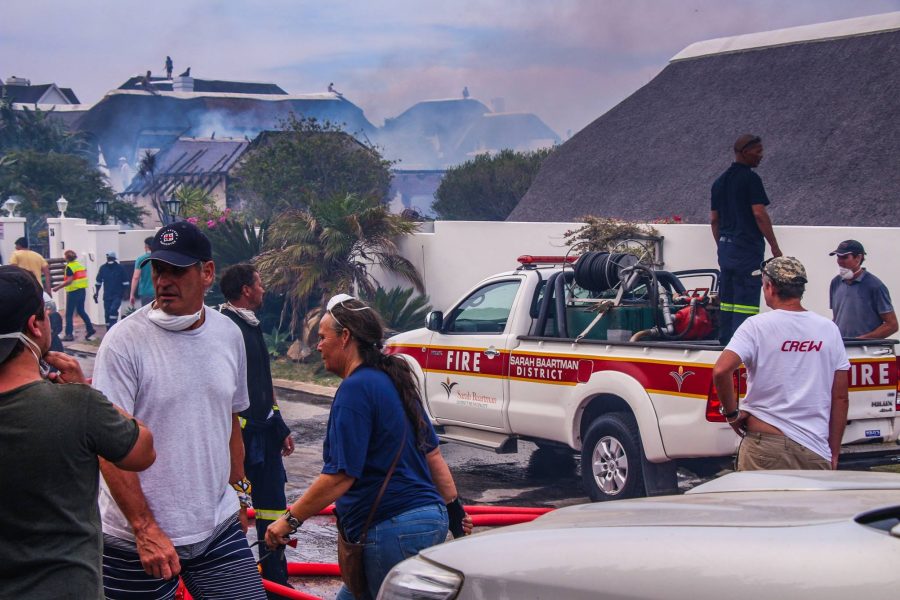 Published with Chris Scott's kind permission. Please view more of Chris' photos at Chris Scott's Photography.
Message from Kouga Municipality (Update Wednesday 19 Dec):

* After further assessment, we can now confirm that 13 houses were destroyed and 2 partially destroyed. The assessment is ongoing, thus this figure may still change.
* All is under control. The fire did flare up overnight but was contained and extinguished.
* Teams are still on the ground, doing mopping up work.
* There was no looting overnight.
* There is no need for further donations at this stage.
* The public is urged to stay away from buildings destroyed in the fire
WATCH St Francis Bay, Eastern Cape Fire
FOOTAGE FROM THE ST FRANCIS FIRE

Posted by Kouga Municipality on Tuesday, December 18, 2018