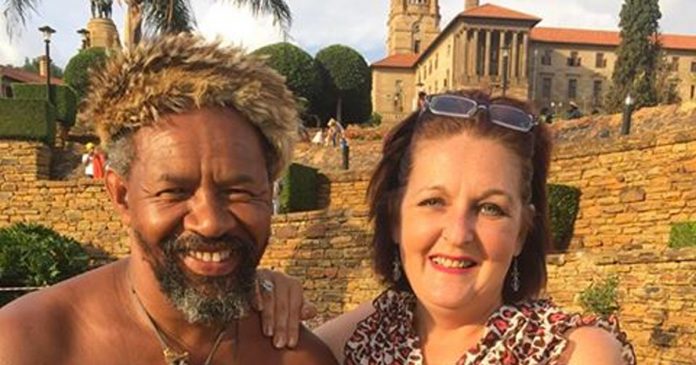 Today is Day 20 of the Khoisan6's peaceful protest at the Union Buildings in Pretoria, South Africa… writes concerned Tshwane resident, Lisa Marcelle Hold. Last night they went hungry and are in desperate need of food and fresh water.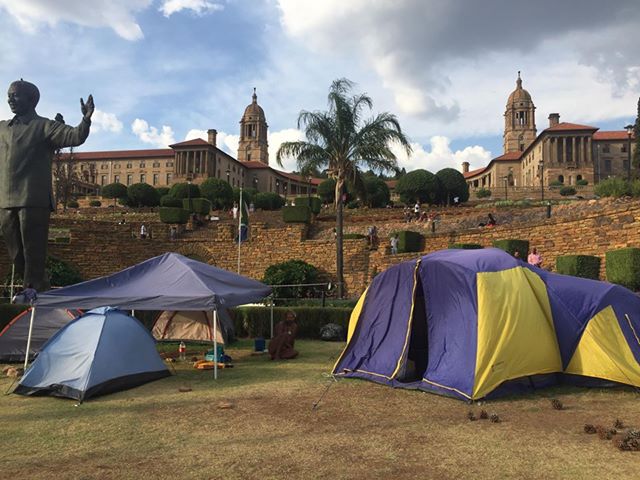 Conditions over the past week have been horrendous with unbearable weather – either searing heat or torrential rain and howling winds.
On Sunday night I watched helplessly as Chief used rocks and bricks to try and secure their shelter so it would not blow away in the strong winds.
Whenever I ask Chief how he is, he always replies "I'm ok" but I can see that they are feeling disheartened.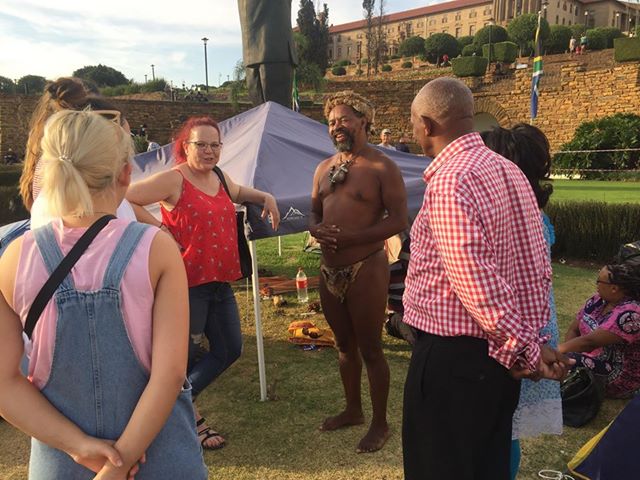 There has still been no word from government regarding an audience with the President.
Last year on Christmas Eve, Ramaphosa, the then Deputy President met with The Khoisan4 and received the memorandum detailing their 4 demands. Ramaphosa promised engagement but to date nothing has transpired.
So they are once again at the Union Buildings in peaceful protest until they have an audience with the President. Chief Khoisan SA is holding Ramaphosa to the promises he made to the First Nation.
Of the four demands, two are relatively easy to achieve: recognizing the /xam language – as used on our coat of arms – is largely an administrative matter, as is the declassification of the term coloured.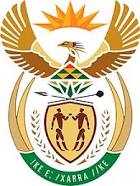 The inscription under our coat of arms is in Khoekhoegowab and reads "!ke e: |xarra ||ke" Translated it means "Unity in Diversity". We currently have 11 official languages in South Africa and yet Khoekhoegowab – the VERY language inscribed on our South African coat of arms – is NOT recognized as an official language in South Africa.
The other two demands – of First Nation status and the scrapping of the 1913 Land Act – is more complicated and probably more long term.
I honestly don't understand what is so complicated about the first two relatively administrative demands. It would be nice to see our government implement these two demands as a sign of good faith towards the Khoisan.
Chief has vowed to remain at the Union Buildings until such time as the President agrees to a meeting – Chief has told me he "will wait 1,000 years if necessary".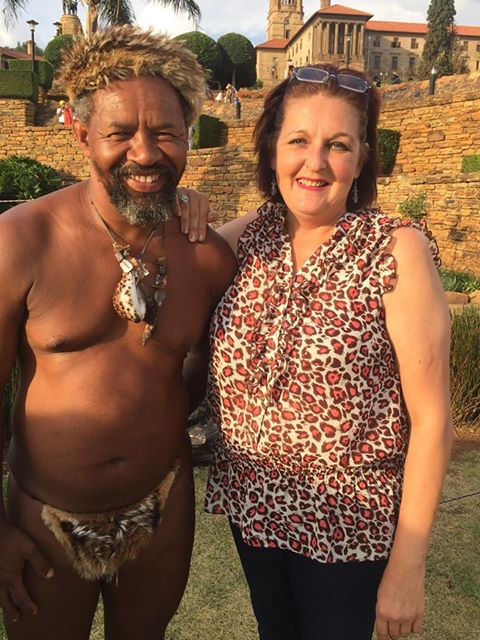 The Khoisan6 rely on donations for food and water… so if anyone is able to assist, they are more than welcome to contact me via Facebook.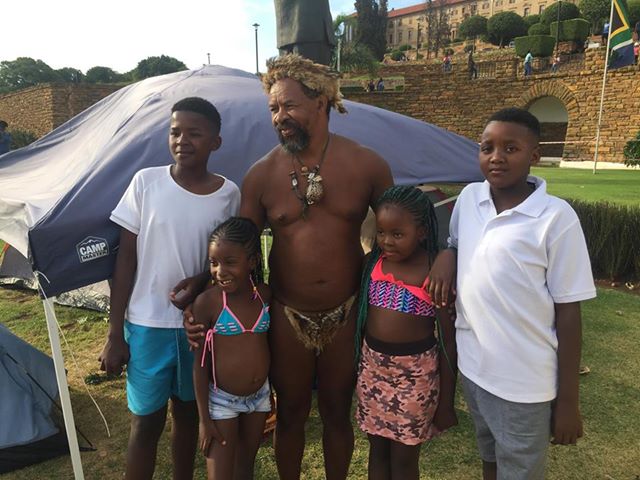 Compassionate and kind South Africans have already been taking food and fresh water to the Khoisan6 which they truly appreciate. Thank you.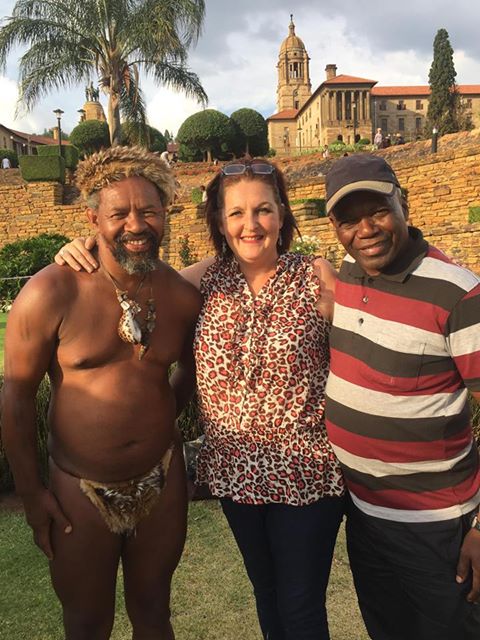 I would also like to urge South Africans to contact the President via email, Facebook and Twitter to show your support for the Khoisan6:
Phone: +27 12 300 5219 or email Robert Ngobeni: robert@presidency.gov.za
FB: @PresidencyZA
Twitter: @CyrilRamaphosa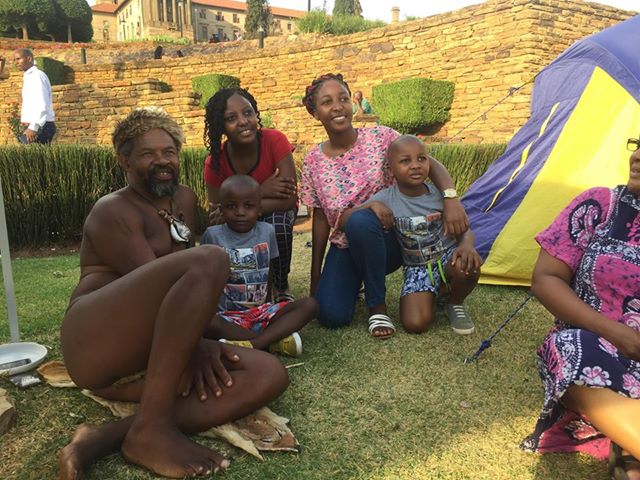 Being the first humans to walk the earth, the Khoisan are not only the FIRST NATION of South Africa but also the FIRST NATION to the earth.  We all carry Khoisan DNA.
People can assist the Khoian6 by creating awareness and sharing posts on social media.
I humbly request that South Africans show their support by posting a picture of themselves holding a sign to show their support for the Khoian6. And to request that you please post it to my page or send to me in Facebook messenger. (Or send to SAPeople.)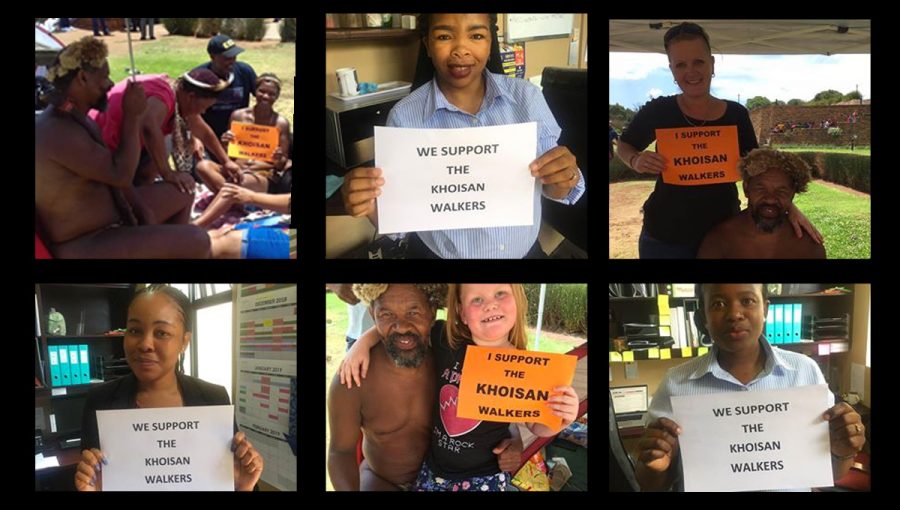 Last year we received over 3,000 images from all over the world of people showing their support for the Khoisan6.
South Africa showed so much love, support and compassion for the Khoisan4 last year and I am asking for South Africans to once again rally support for the FIRST NATION!
I have managed to secure a sponsor who is paying for Chief's wife to fly up tomorrow to join Chief and their son Cynton until the 6th January. Chief was overwhelmed when I told him. He sent me a message a few minutes later to say: "Thank you Lisa. This is the best Christmas present ever. I feel like a small child."
Each time you share this post it reaches more and more people thereby creating awareness. Please SHARE this message near and far to create awareness about the Khoisan!
P.S. Urgent Request: The Khoisan6 are in desperate need of food and fresh water. Should you see it in your heart to assist in anyway, please inbox me. ❤️🇿🇦❤️🇿🇦❤️🇿🇦❤️(www.facebook.com/lisa.hold).
By Lisa Marcelle Hold