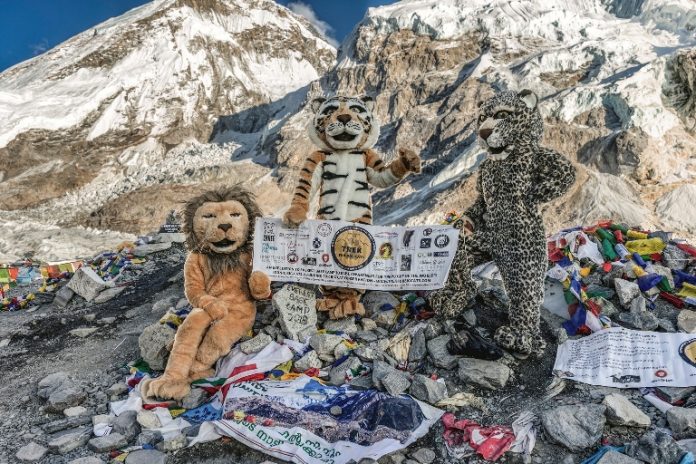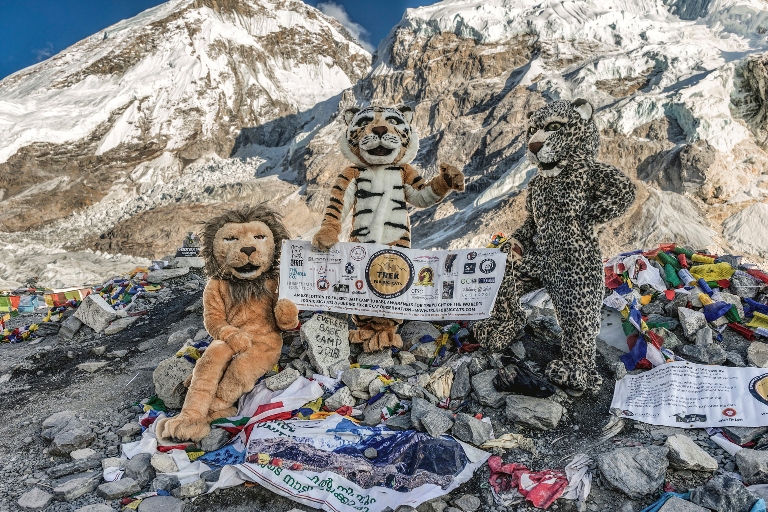 South African conservationist Gareth James Legg and his team have just returned from a very successful expedition to Everest base camp where they created some incredible awareness around the plight of the world's big cats and the environment.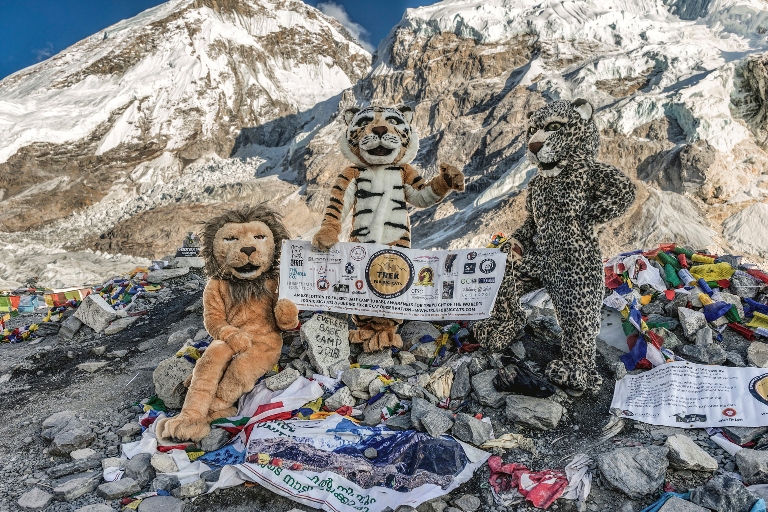 During the trek the three passionate South African conservationists – who are all qualified safari guides – wore realistic custom-made cat mascots… representing the lion, leopard and tiger.
After almost a year of planning the dedicated Trek for Big Cats team has achieved their goal of reaching Everest Base Camp. The team had to muster up every ounce of energy, one paw at a time, with many factors making the challenge even tougher – high altitude, dust, thin air, fatigue and the mascots being rather cumbersome on the challenging rocky Base Camp trail.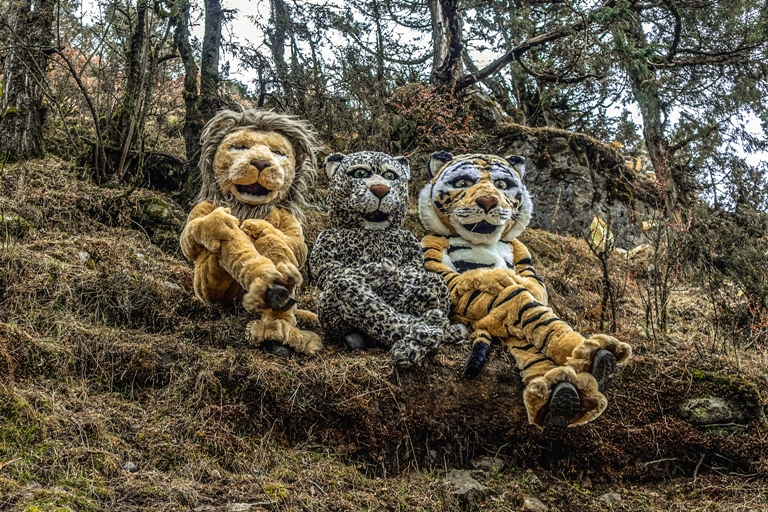 "Our expedition, however, was a huge success, and we had a phenomenal response on the trail with trekkers and locals, as well as with local Nepalese news and media," says Gareth.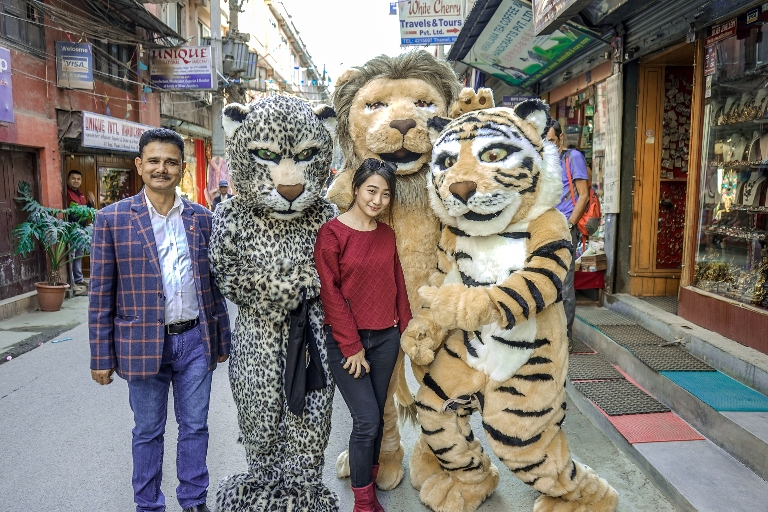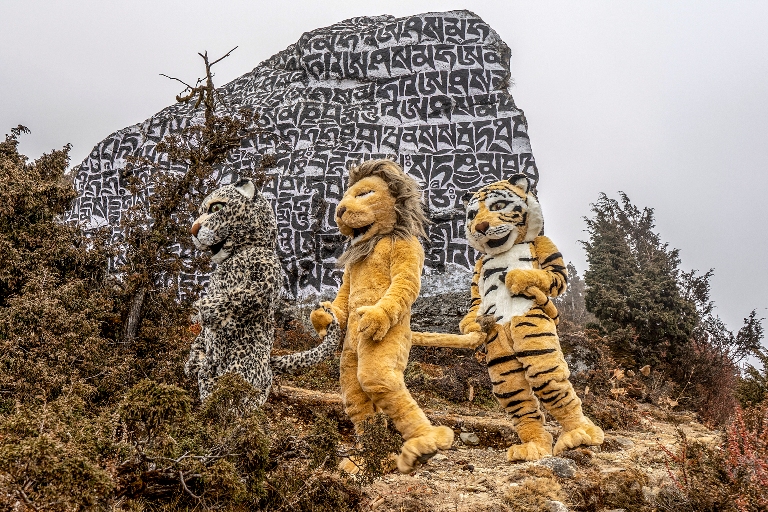 And – as he points out – the struggles the Big Cats team faced provide "an interesting analogy on the daily struggle that the world's big cats go through to survive in their natural environments and in captivity".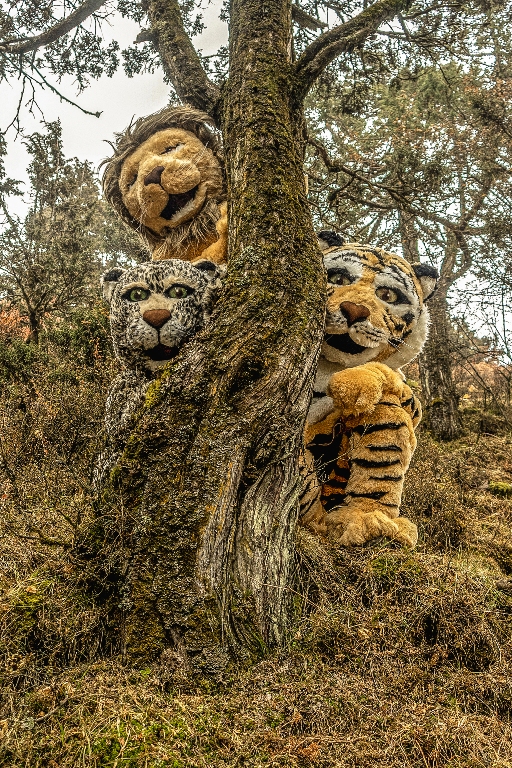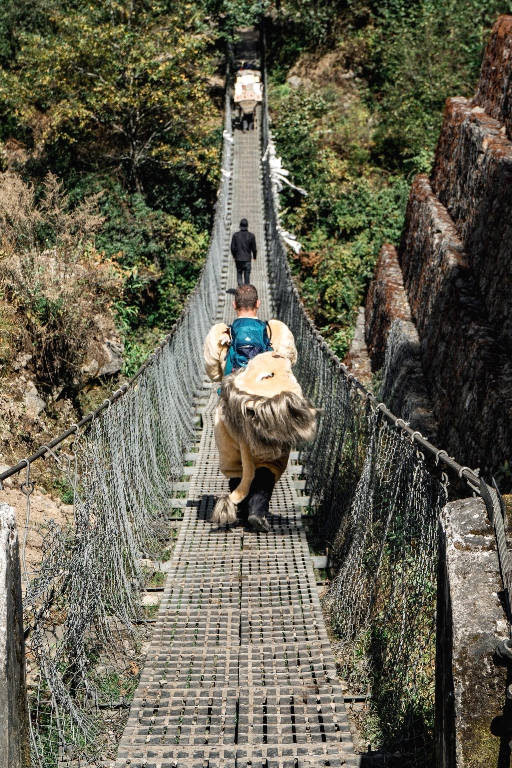 Many factors are threatening the world's big cats. Some of these include habitat loss, human-animal conflict, trophy hunting, canned hunting, captive breeding and the bone and body part trade, to name but a few.
The Trek for Big Cats team includes Gareth James Legg (founder, expedition team leader and the lion), Tracey Bruton (co-founder and the leopard) and Lucas Svoboda (camera and the tiger).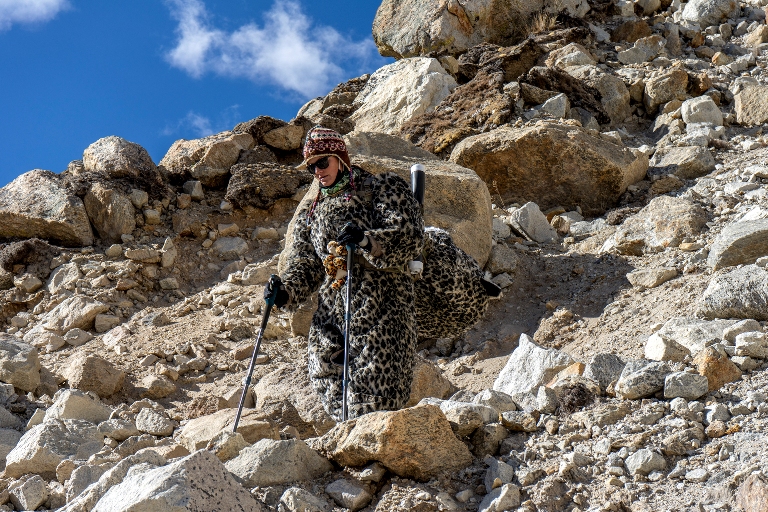 "We are hoping that our expedition will inspire people around the world to stand up for the plight of the big cats and their environments, to ensure that these big cats remain living for many generations to come," says Gareth.
Trek for Big Cats' tips on what you can do to help: 
don't take part in pay-to-pet facilities or pose for selfies with big cats,
don't partake in "canned" hunting or trophy hunting,
don't buy big cat body part souvenirs,
don't use traditional Chinese medicine or foods that contain big cat body parts.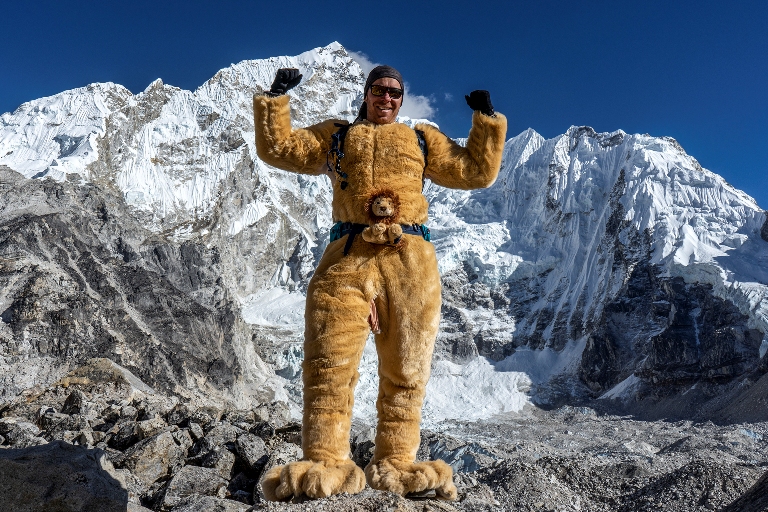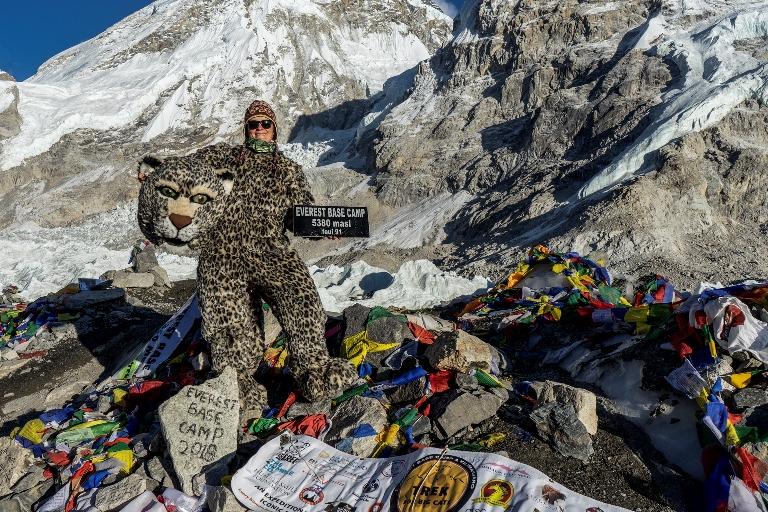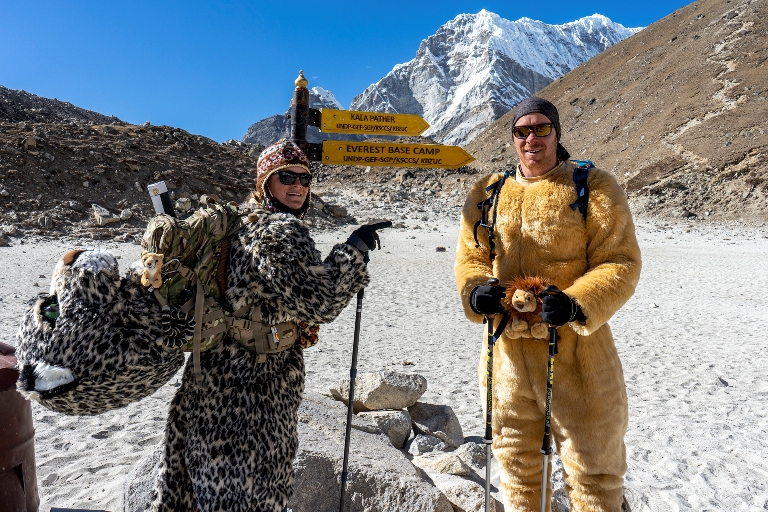 A plea to the South African Government
"We really urge the South African government Department of Environmental Affairs to please ban and stop the commercial breeding of big cats for the bone trade industry which is being used for traditional Chinese medicine. This is having a detrimental impact on our big cats and it needs to be stopped at all costs. South Africa needs to protect our big cats and be the role model for the world," says Gareth.
WATCH Trek for Big Cats message
Gareth says the team is extremely grateful to Mohan Lamsal from Makalu Adventures, who organised their expedition; and to sponsors and supporters including the Born Free Foundation, Blood Lions, Youth for Lions, International Campaign against Canned Hunting, Friends for Free Wildlife, Himalayan Trust Nepal, The Humble Company, Jane Goodall's Roots & Shoots Foundation, and the International Palm Oil Free Certification Accreditation Programme.
MORE
www.TrekForBigCats.com