A post about a South African traffic cop named Simon who helped a cyclist on top of Suikerbossie has gone viral, being shared by thousands of South Africans who were so happy to have a feel-good story with which to end 2018.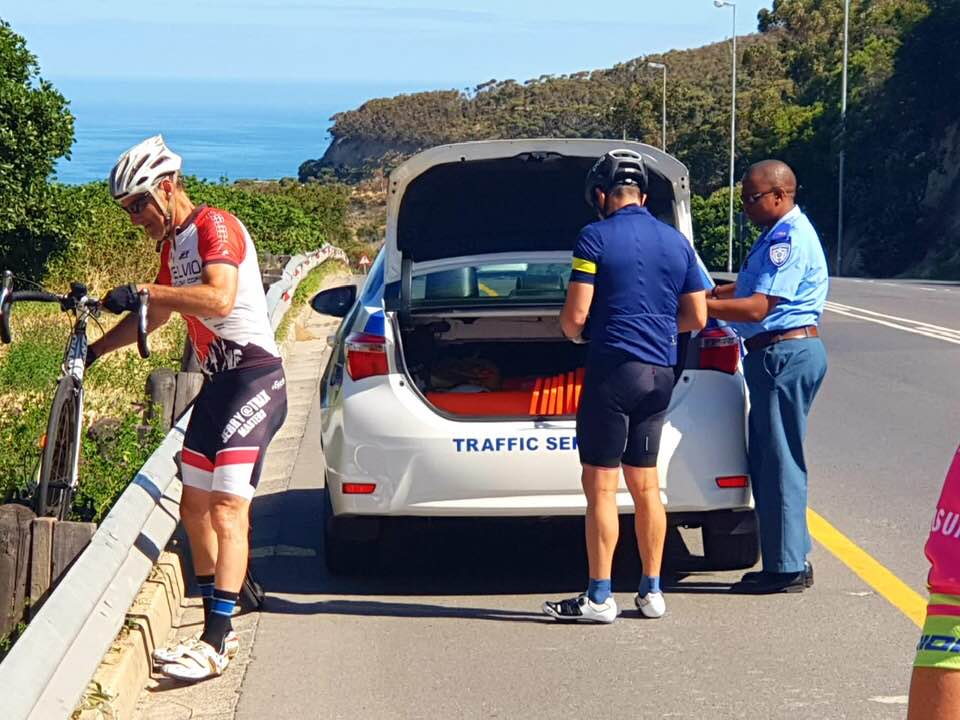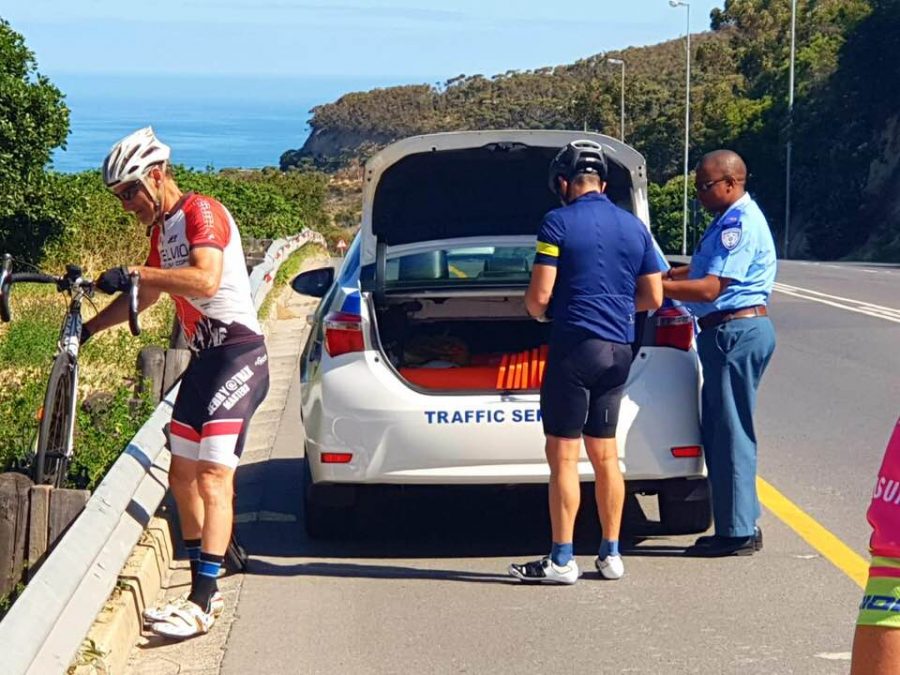 The traffic cop's good deed was posted by Selwyn Shandel, owner of Venturescape Studios in Cape Town.
Selwyn wrote:
Early on Christmas morning I went for a ride with some of my fellow cyclist friends and after 50kms at the top of Suikerbossie on our way back to Camps Bay my back tyre had a side wall blow out which was unrepairable (not to mention my lungs).

We waived down a traffic cop for assistance. He stopped and was so friendly and helpful and allowed me to pack my bike into his car and then gave me a lift home whilst listening to some great gospel Christmas tunes performed by Rebecca Malope and Benjamin Dube.

This was his special Christmas Day and yes he was on duty but went way beyond his call of duty and he chose to help a citizen in need which happened to be me at the time.
Selwyn said unfortunately he didn't get the traffic cop's surname, only his first name – Simon.
Selwyn said: "I know I can speak on behalf of all my fellow cyclists as well as all citizens of SA and would like to express our real gratitude and huge thanks to Simon the Traffic Officer for his kind and friendly assistance and may his actions be a beacon of light to us all as we wish him and his family a healthy, happy and successful 2019!! A wonderful uplifting story to end this difficult and challenging 2018!!"
Thousands have shared the post, and thousands more have liked it. Several have shared their own stories and thanked Selwyn for reminding South Africans of the kindness that permeates SA society despite it not always making news.
Ankia Pelser remembered her own distress during the Derbie Dash when she was severely dehydrated and throwing up next to the road.
"A traffic officer noticed I was not okay… He went to the water point and returned with a huge bar one, lots of water, powerade and marmite sandwiches. He insisted that I eat all the sandwiches and drink all the water. He wanted to put my bike in his car but it had fancy leather seats so I declined. He drove next to me all the way to the water point and he had already arranged a sweeper for me.
"Maybe it was Simon. Maybe not. I did ask his name but my brain couldn't hold on to it due to the dehydration. He was an amazing human being. South Africa is full of good too!"
#ThankYouToAllTheSimonsInSA