Devotion, that's the recipe to become a top matriculant according to one of the 2018 top performing learners, Rowan Crafford.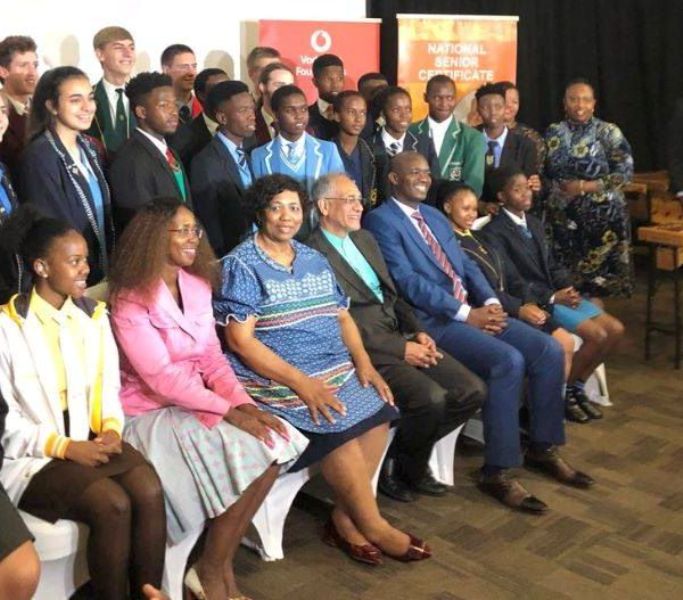 The blind student from Prinshof School was among the cream of the crop invited to a ministerial breakfast hosted by Basic Education (DBE) Minister Angie Motshekga and Vodacom as a sponsor on Thursday morning.
The breakfast took place ahead of the announcement of the official results by the Minister on Thursday night.
Crafford, who wants to study a Bachelor of Arts in languages and become a lecturer, said being a blind student takes a lot of devotion.
"Being a blind student takes a lot of devotion from teachers and from us as learners. We can't sit back and expect to get things on a silver platter, instead we must go out and get the platter.
"Being blind should therefore not hold one back but is something within which you can excel," said an elated Crafford.
Orphaned Muzomuhle Mthembu, who hails from Mpumalanga echoed Crafford's sentiments, adding that determination and focus is what landed him a seat at the table of the creme de la creme of the class of 2018.
The 17-year-old who has managed to succeed with the support of his aunt and uncle, wants to study chemical engineering at University of the Witwatersrand as a gateway to his future career as a Petroleum Engineer.
Mthembu, who is a product of Ndlela High School, has urged the class of 2019 to approach their studies with the right attitude.
"For me to be here I had to study very hard and neglect the things that will not get me anywhere. For the class of 2019 I would like to say they must have the correct attitude and determination towards their studies because it all started there," said Mthembu.
Addressing the stars of the day during her keynote address, Minister Motshekga said: "You, as the top achievers are the best of the best and you are going to take us out of underdevelopment, crime and poverty."
The 2017 recipient of sponsor Vodacom's Bursary, Hlulani Malungani, who lost his sight shortly before his matric year, encouraged learners not to give up no matter the circumstances they may face in university.
The third year University of Johannesburg psychology student said the learners must look beyond excelling in their chosen career but aim to make an impact in society.
"We have this mentality that when you finish high school we are going to University to get the degree, be the best in our fields and make a lot of money. It's not about that anymore. It's about changing society.
"Use the education that you are going to get to change society to do over and above what your field is in," said Malungani.
The Independent Examinations Board (IEB) released their results this morning, with the IEB matric class bagging 98.92% pass rate.
Learners who sat for examinations with the DBE will receive the results on Friday.
Source: SAnews.gov.za