Two chalets were burnt last night in Oliphants Camp in South Africa's famous Kruger National Park… caused by a braai which had not been extinguished. There were no injuries, however the two chalets were badly damaged as evidenced by the photos on this page, taken by Theo Thumbran.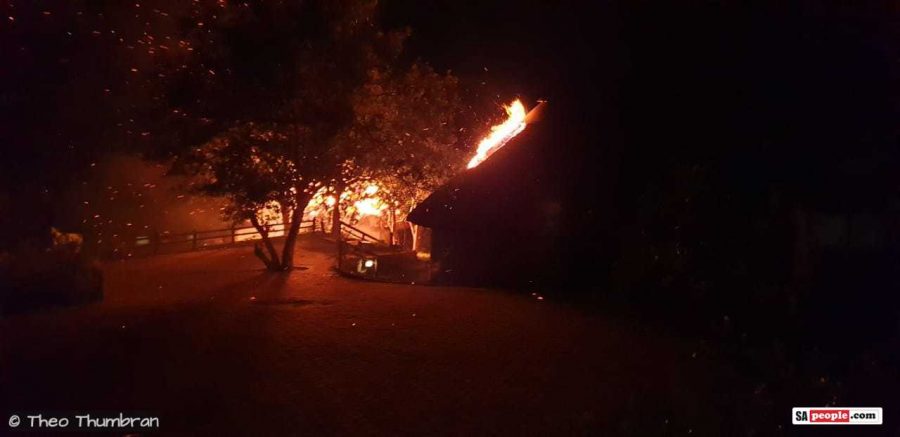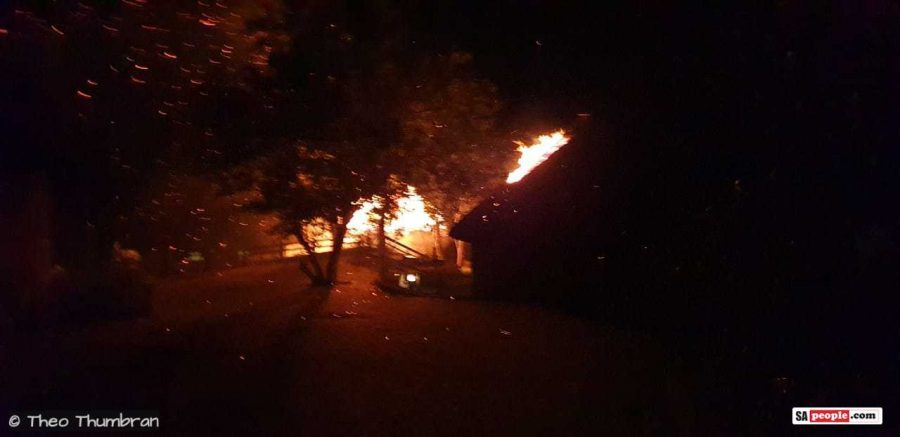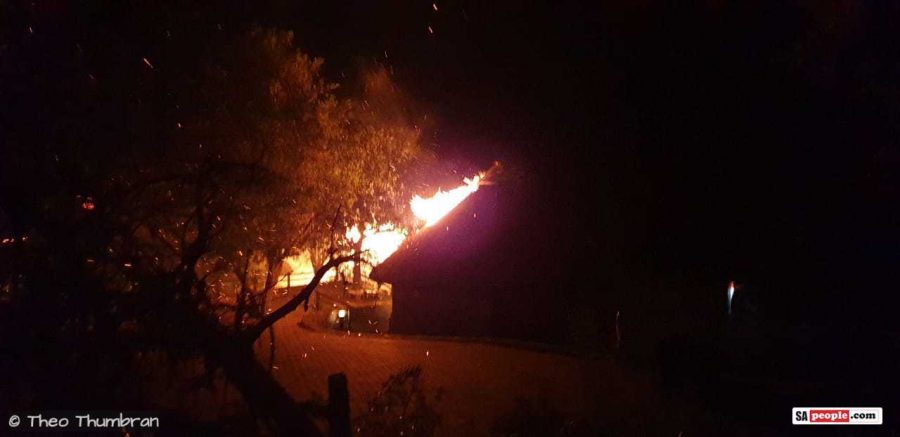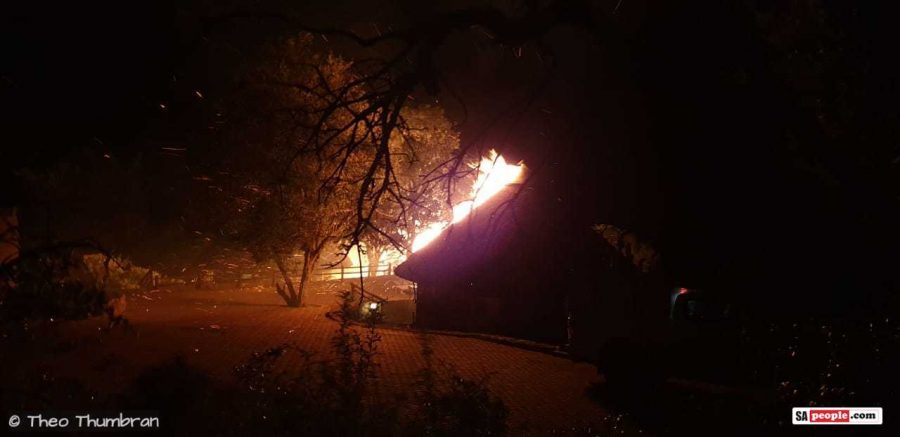 Theo and his wife are currently on their annual Kruger holiday from Gauteng.
The fire broke out an hour or two before midnight, and with the camp's office closed, Theo took to Facebook to ask for urgent help in notifying authorities.
Realising that a photo would "attract quick attention", Theo posted a picture of the burning chalets on SANPark's Kruger National Park group page and said: "Alert authorities, fire in oliphants camp. 2 chalets on fire."
Social media users – including one in Iraq, using Skype – managed to get hold of the Duty Manager so that no further chalets were affected.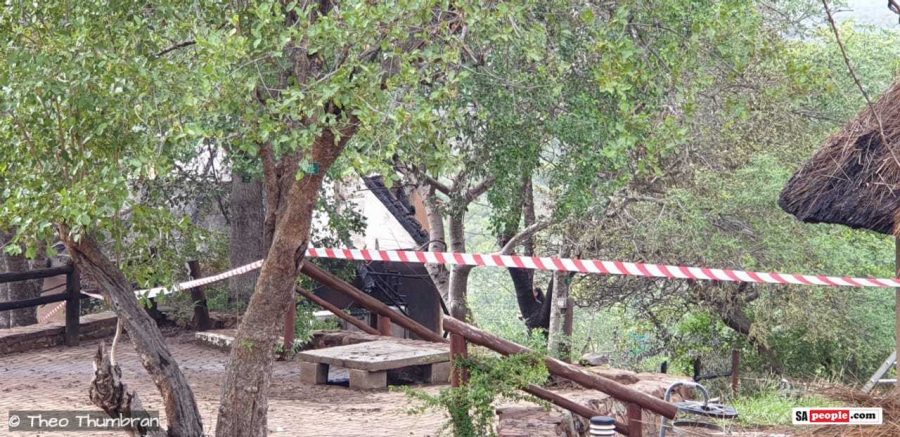 SANParks group member Kerry Stanley notified Skukuza and on their request was able to WhatsApp them the photos.
Theo said: "Thanks to those who helped. Was serious for affected people."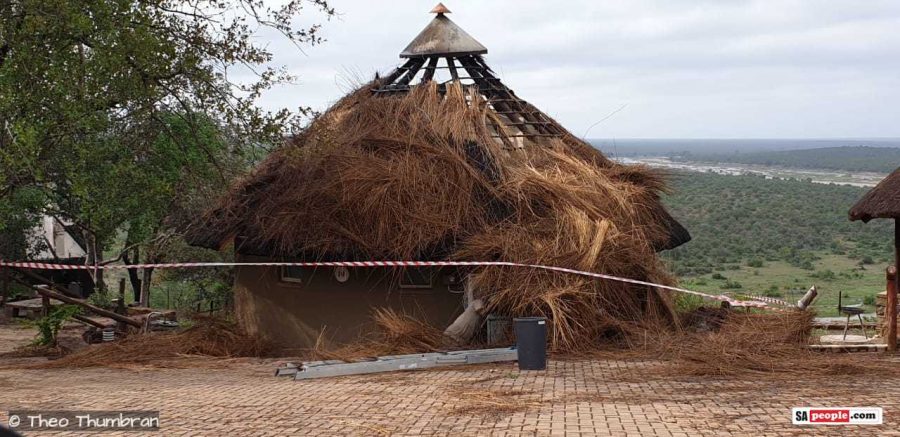 Kruger Tourism manager Nomonde Kgabage was also alerted and reported on the post, before midnight, that "all camp management is busy stabilizing the fire".
Theo, who helped the affected visitors move their stuff, told SAPeople: "The fire was put out by SANParks and the rain started quite heavy which was a great help." He said it was a "miracle".
According to Theo, the fire was sparked by wind blowing ambers from braai fire onto the thatch roof of one of the huts, which then caused a second hut to catch fire as well.
The fire, he said, stresses the importance that "people must extinguish braai fire afterwards".
According to group member Judy Badenhorst there are water points all over the camps and staff are trained to respond to fire.
In September 2011, 19 people were killed in a veld fire in the Kruger, between Pretoriuskop and Skukuza. Most of them died trying to flee the fire, whilst those who remained in camp survived.