AfriForum's drone has helped the South African Police Service (SAPS) in the arrest of three suspects in Bloemfontein.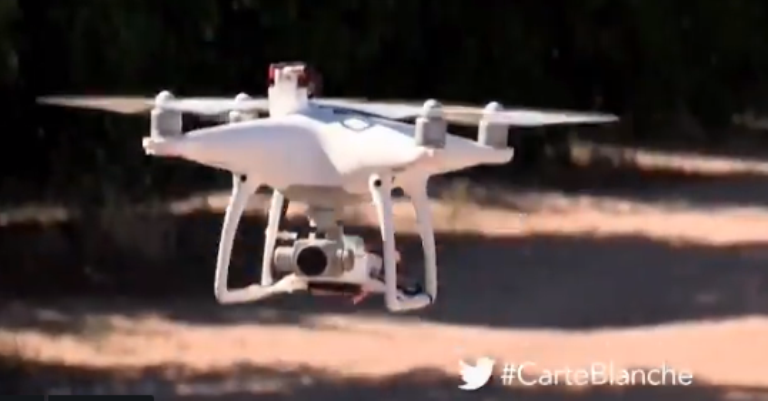 AfriForum said in a press statement on Thursday that the Bloemfontein Crime Intelligence had contacted them on 8 January 2019 to request the use of the organisation's drone.
The drone was needed for aerial surveillance of a house, in which suspects were believed to be hiding, and to identify escape routes, said AfriForum.
A neighbourhood watch member from their Rayton/Heuwelsig branch operated the drone for the SAPS team (consisting of two members from the Flying Squad and one from the Investigations branch).
The drone was launched near the house and the necessary investigation was conducted, after which the SAPS moved in on the house, said AfriForum.
Three suspects were arrested in the operation, and are being charged with malicious injury to property. Goods that are believed to be stolen was also found on the premises.
One of the suspects is an alleged gang member, while all three are involved in other criminal cases that are under investigation.
Drones have been making quite a difference in South Africa, not only in clamping down on criminals… but also in cleaning South Africa's waterways and helping with smarter farming solutions. In a recent Carte Blanche episode, the current affairs show said "South African drone technology is advancing and it's sparking international interest". (South Africans abroad can watch Carte Blanche by streaming it on Showmax.)
From cleaning SA's waterways to clever farming solutions. South African #drone technology is advancing and it's sparking international interest. @clairemawisa meets these local inventors after the break on #CarteBlanche. pic.twitter.com/7zIHOvK6nS

— Carte Blanche (@carteblanchetv) July 8, 2018
How are 2 South African #drone inventions going to clean South African waterways while assisting farmers? @clairemawisa finds out this Sunday on #CarteBlanche 7pm @MNet ch101. pic.twitter.com/CrfrLK6TcO

— Carte Blanche (@carteblanchetv) July 4, 2018