Pretoria resident Ria Viljoen is fortunate to be able to visit the Rietvlei Nature Reserve regularly because the City of Tshwane's 3,800 ha reserve is just 15-20 minutes from her doorstep. But this week Ria had an extra stroke of luck… a rare sighting of cheetahs on the hunt amongst the pink pompoms.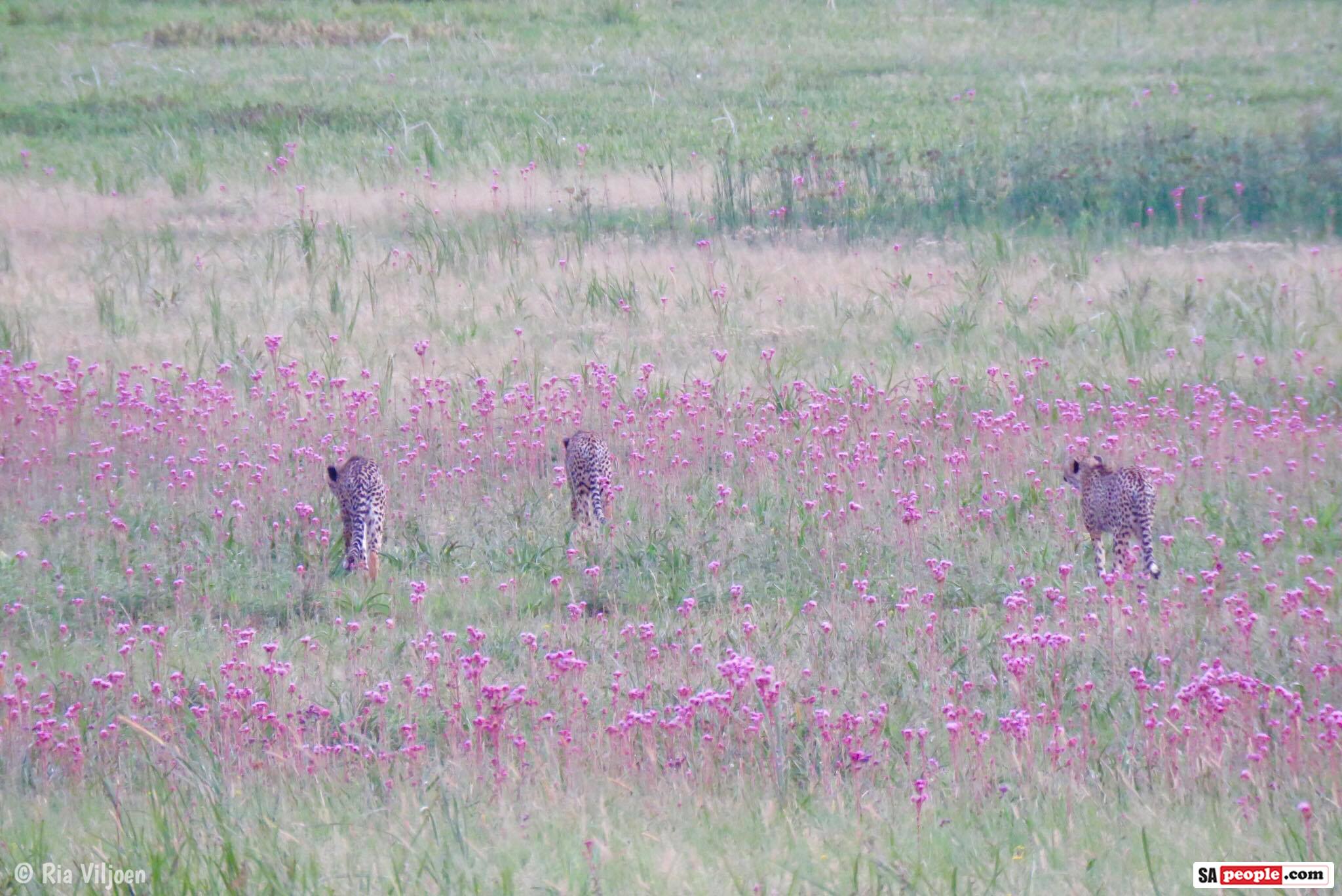 On Saturday, Ria was driving through the reserve at the specific time that the cheetahs usually get up, after resting all day.
"The weather turned stormy and it was sunset with the dramatic clouds and thunder, as well as lightning – it all combined into the most glorious colours," says Ria.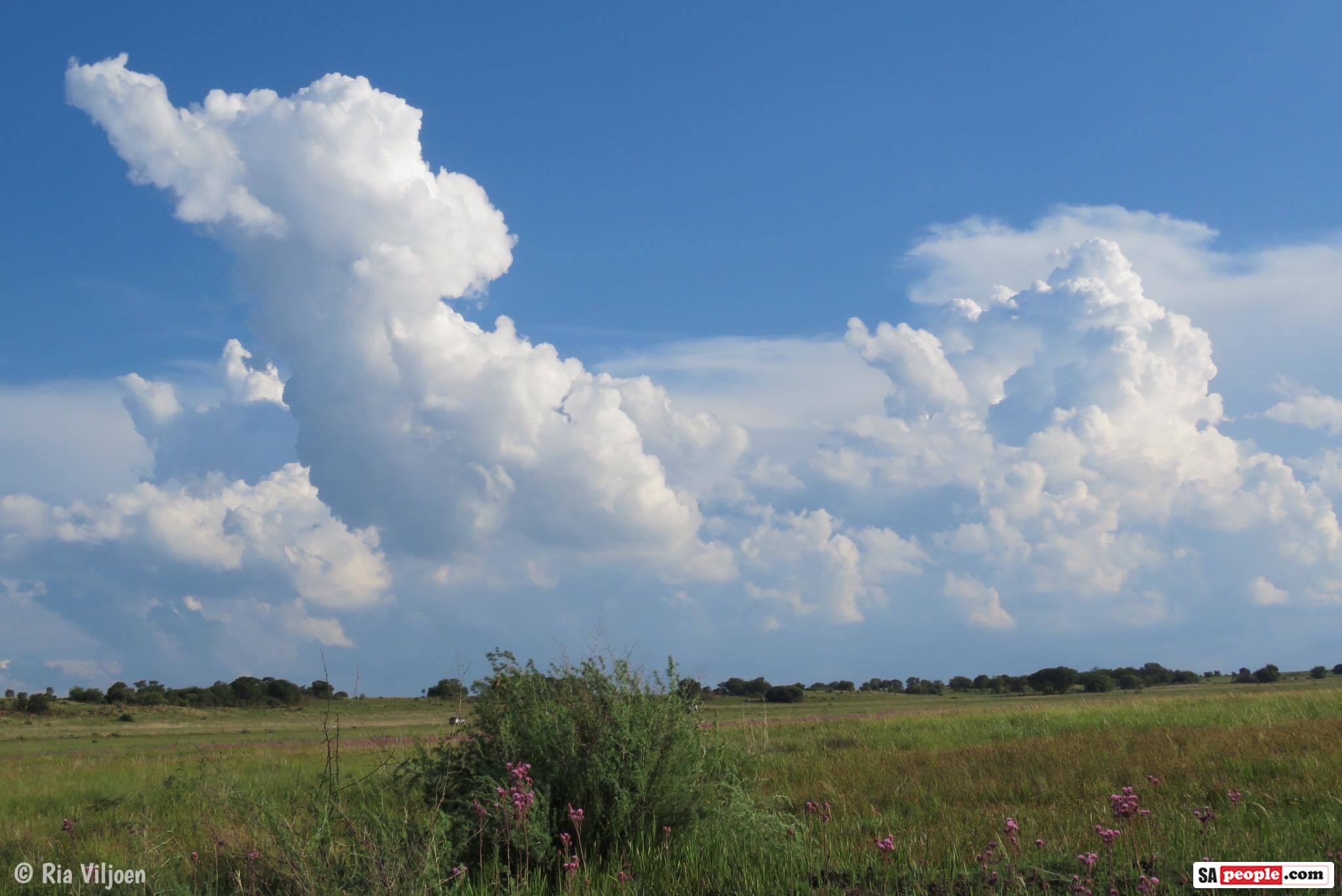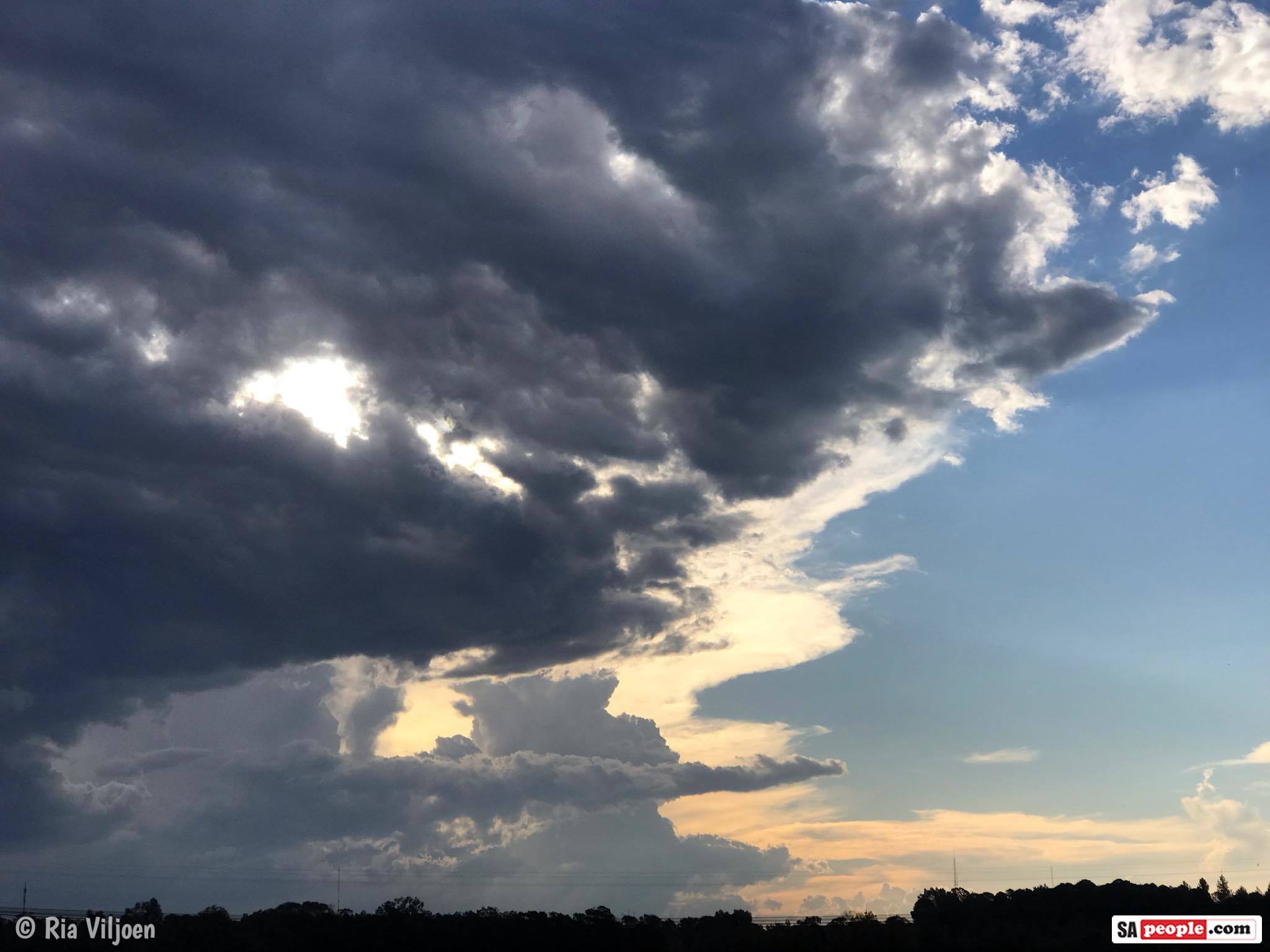 "I was fortunate enough to be one of the first to notice the pompoms coming alive, as the four cheetah sisters, started to move to find something to eat.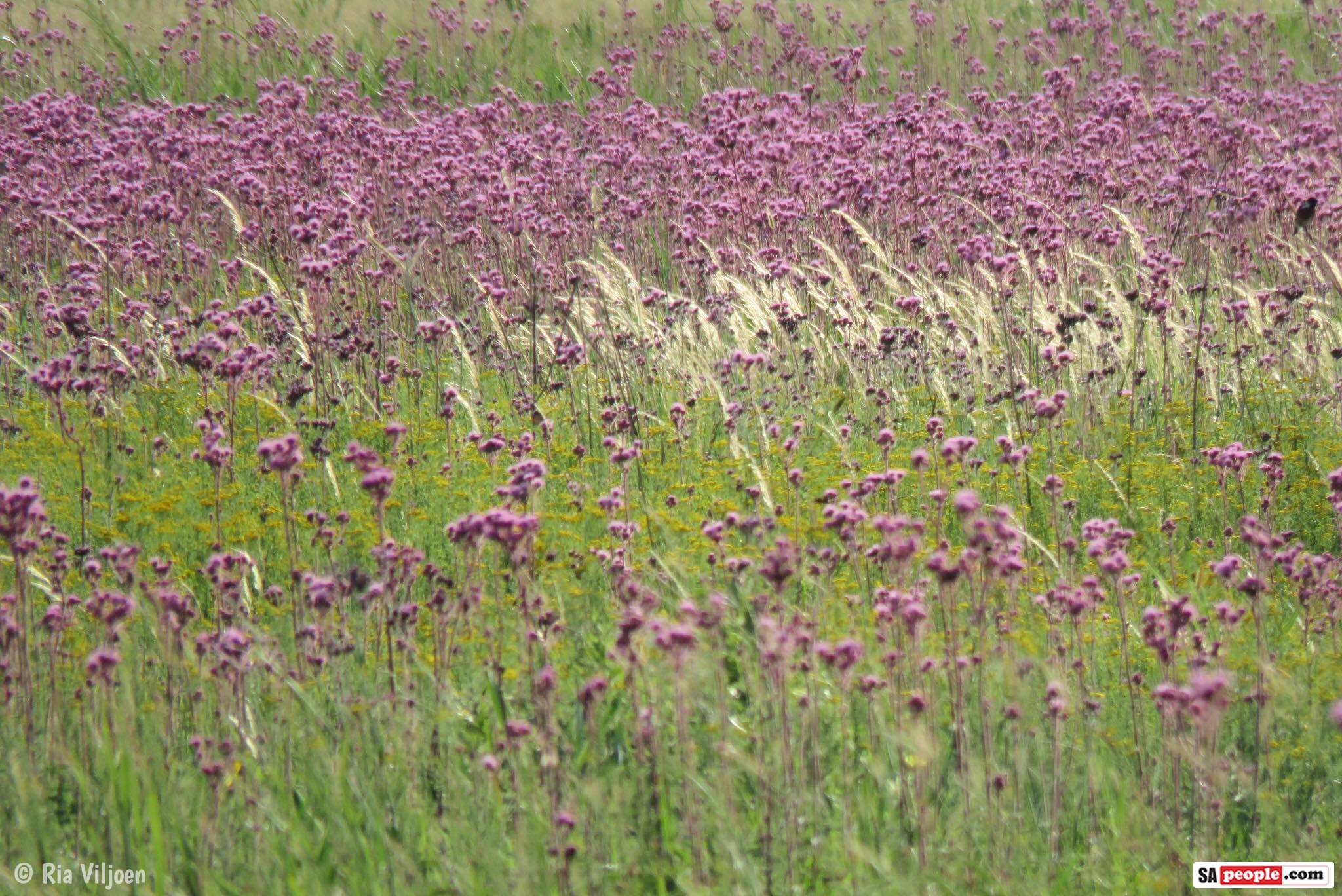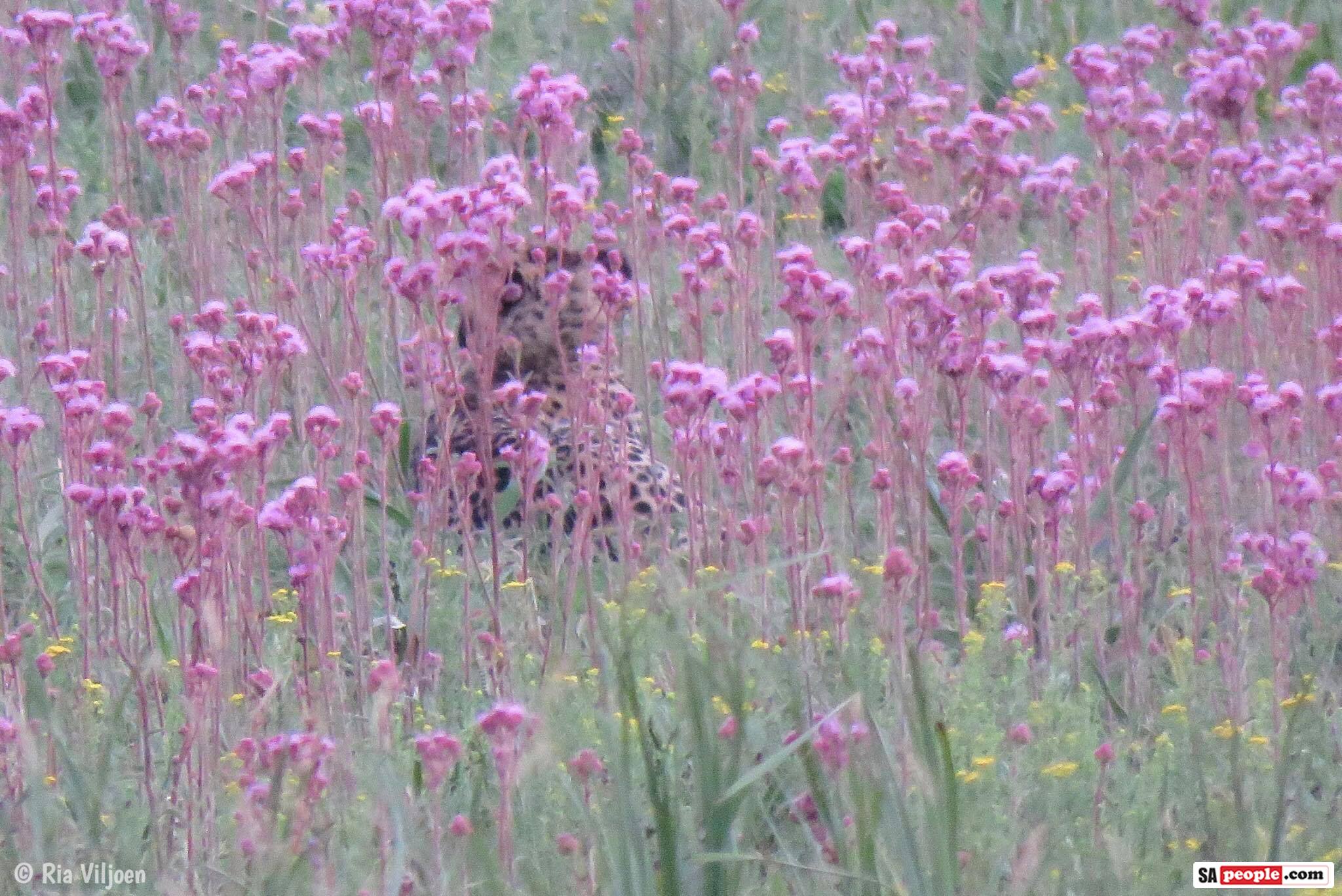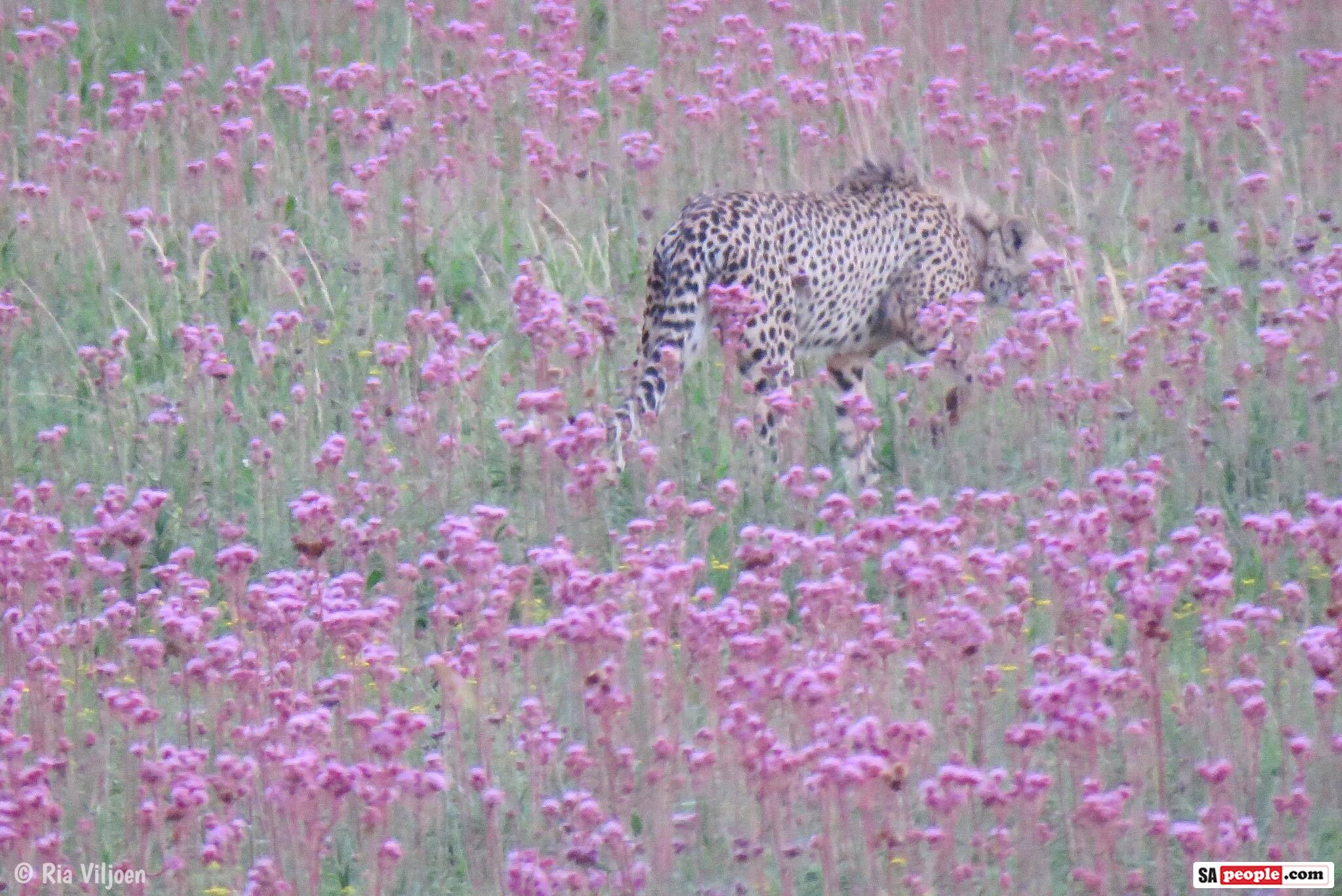 "Blesbuck was on the menu. But, I could barely breath… because the sighting took place in the middle of the pink pompoms. How rare is that?"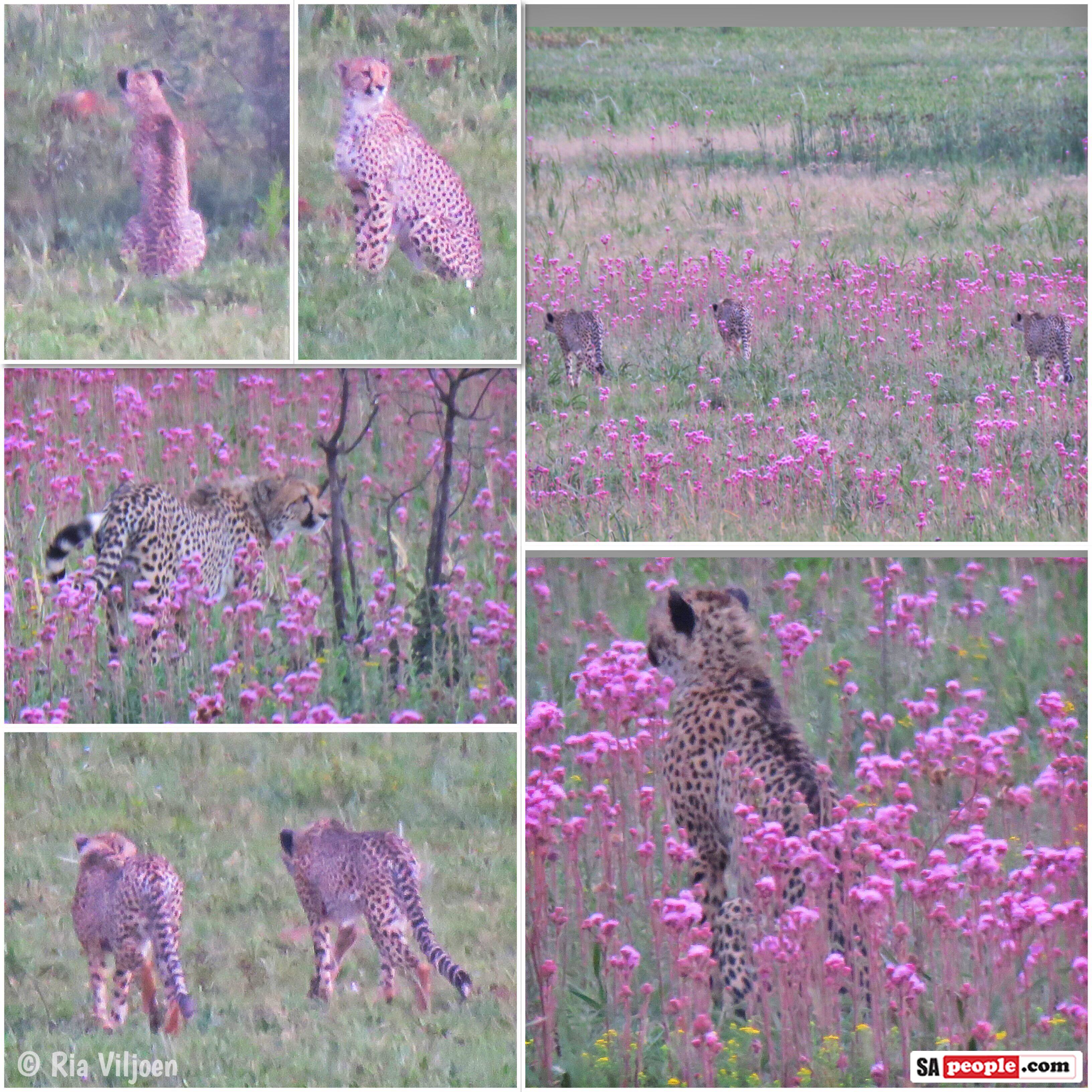 Whilst the pink pompoms are beautiful, Ria says they are invaders which have become a problem over the years. Authorities are currently working to get rid of them.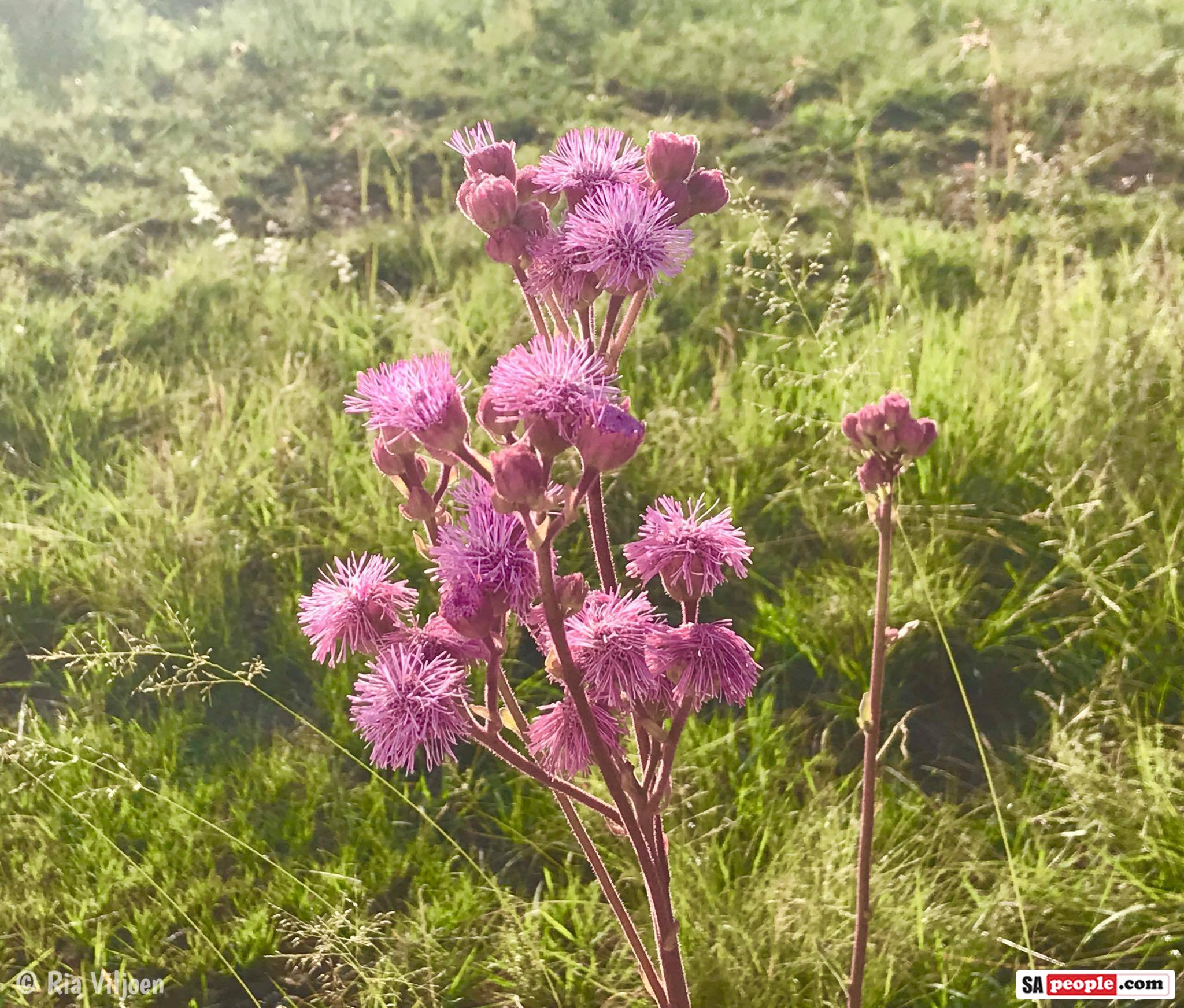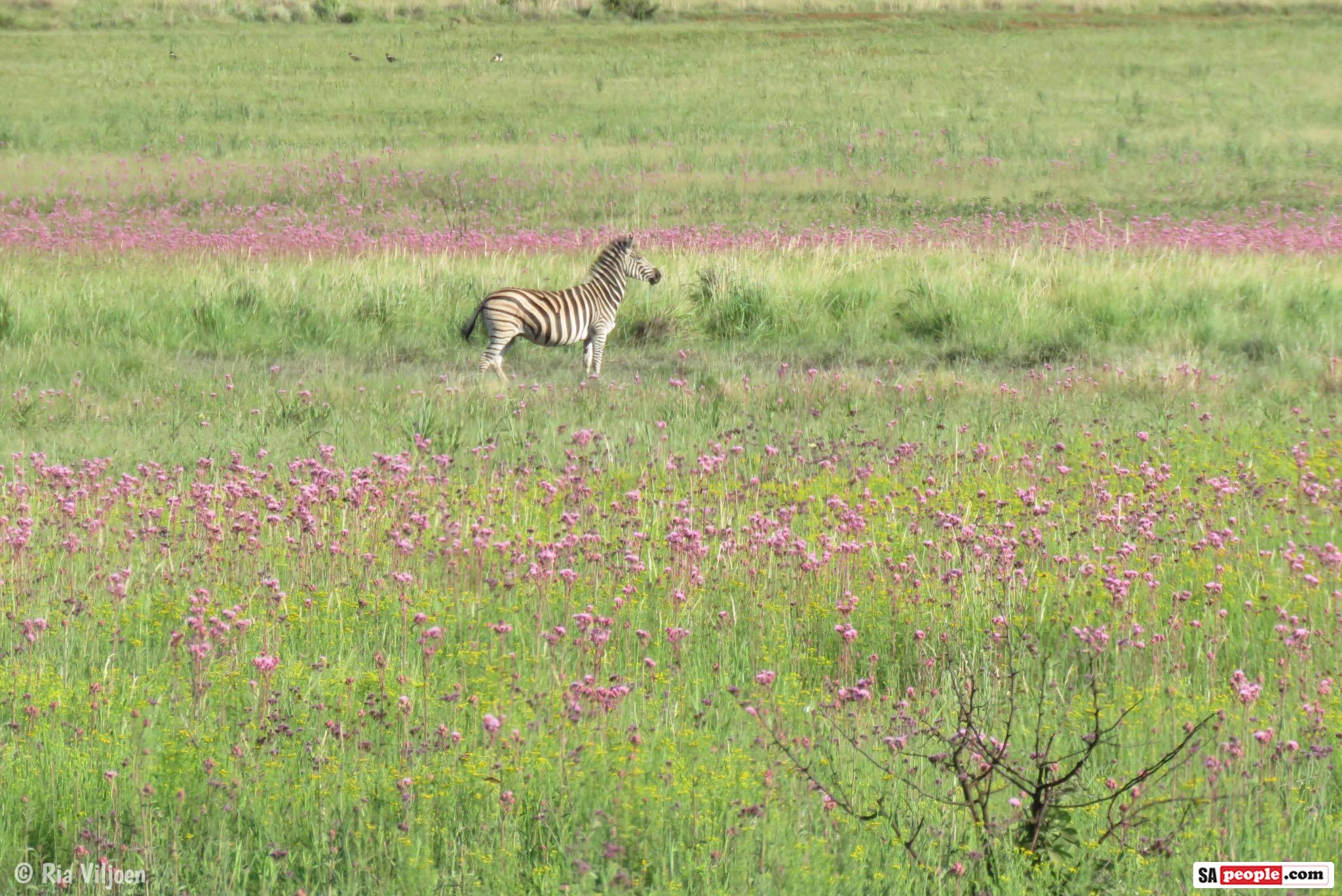 The four cheetahs, daughters of mom Sahara, are soon to be placed in another reserve or game park, reports Ria, because Rietvlei can't sustain enough food for them.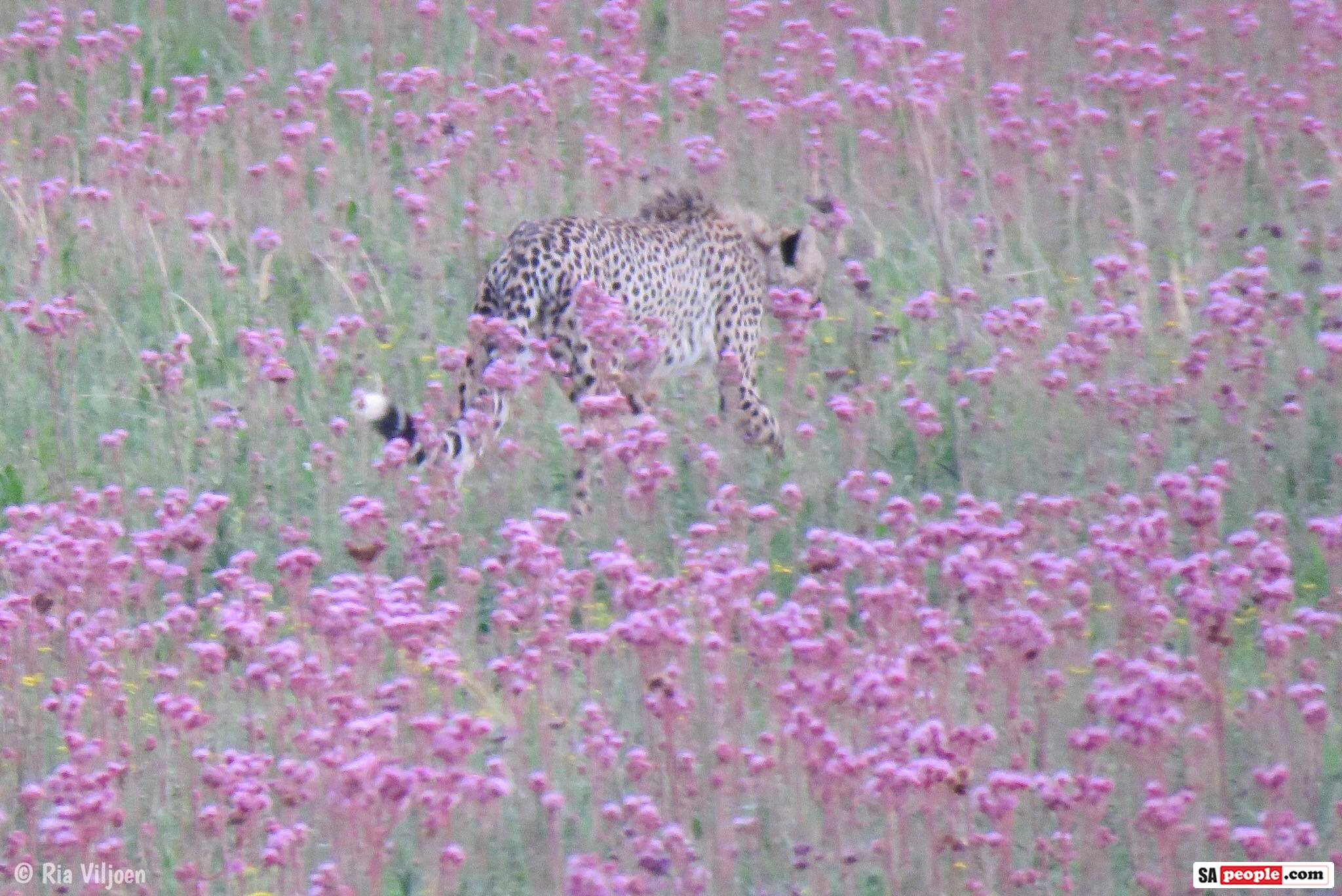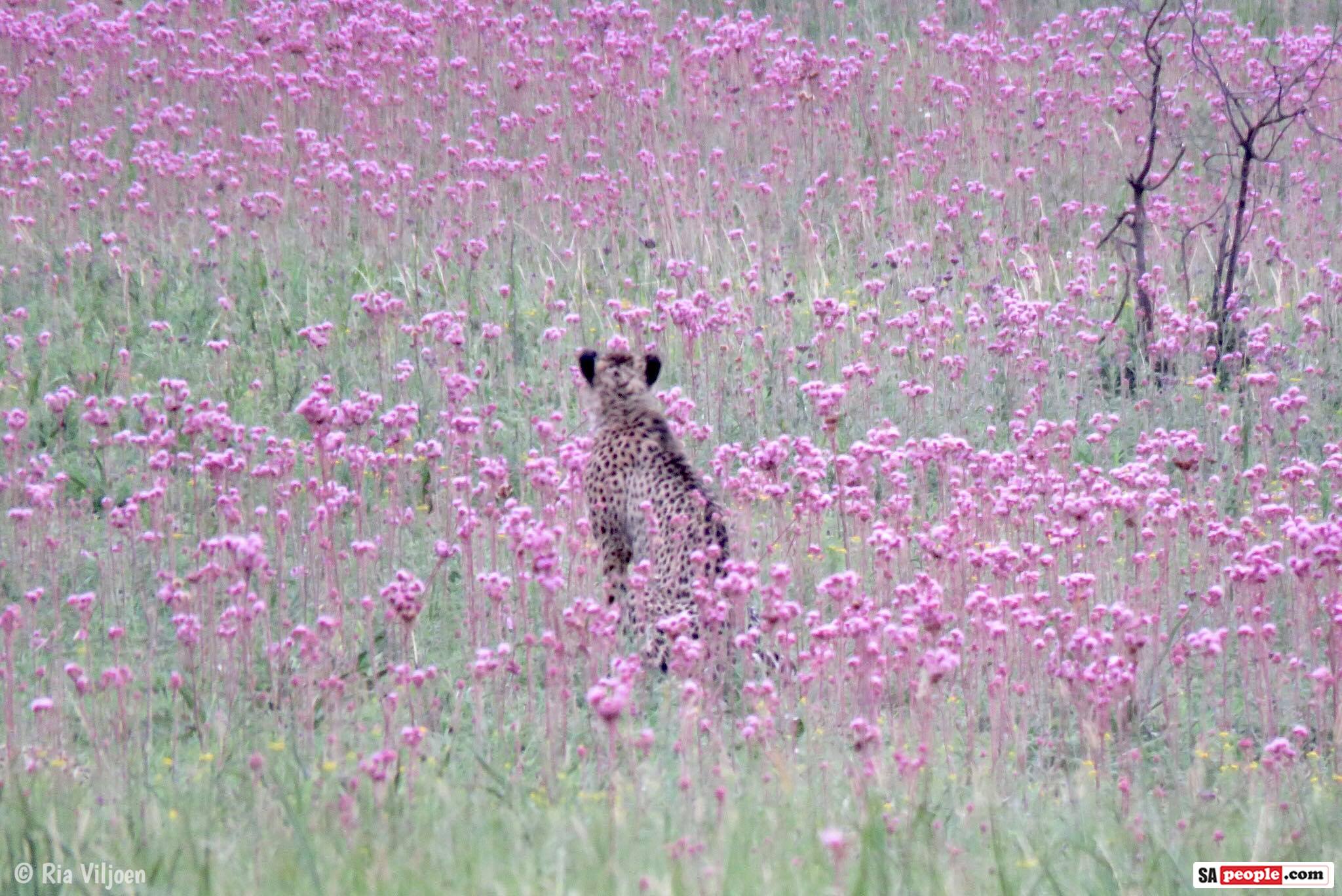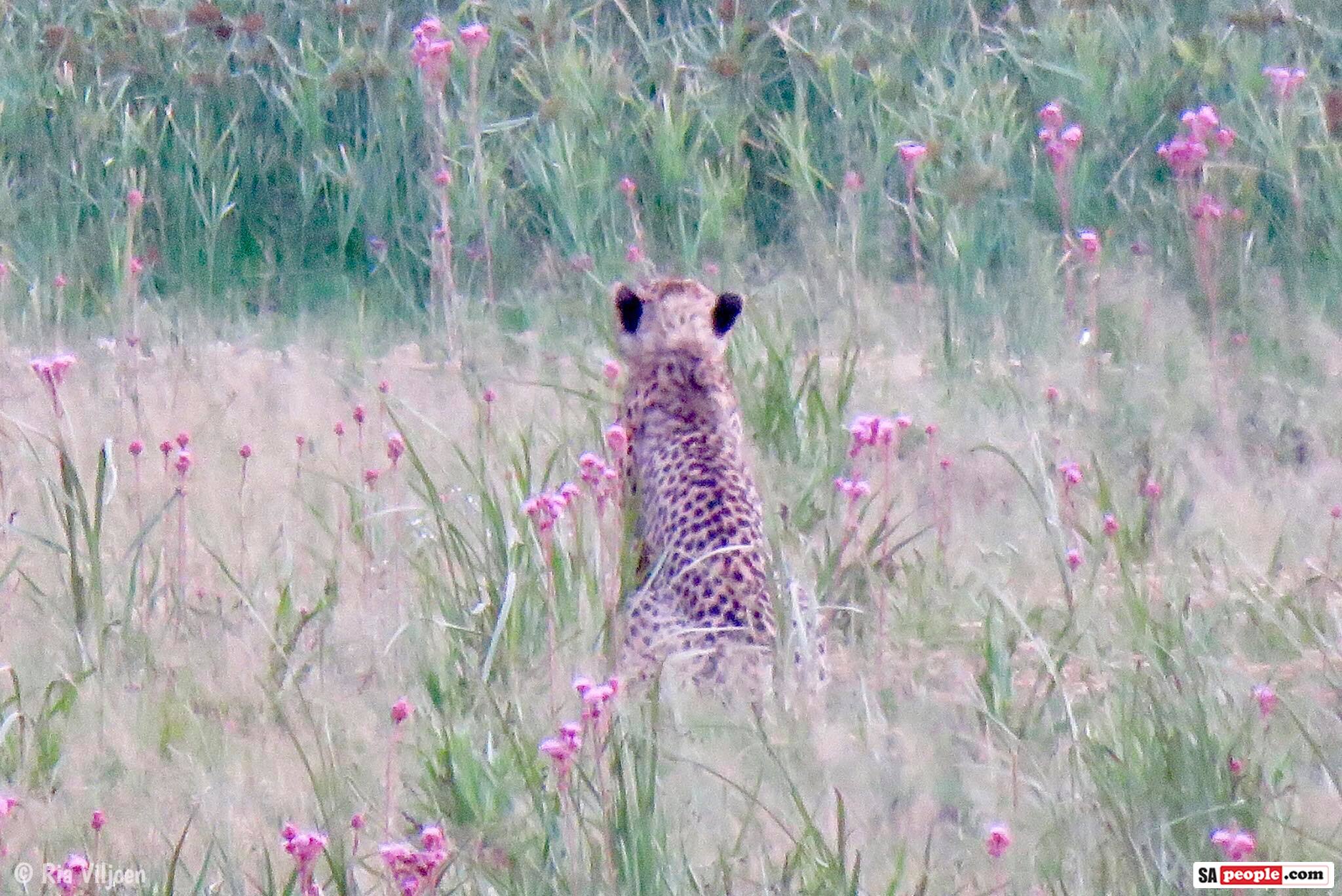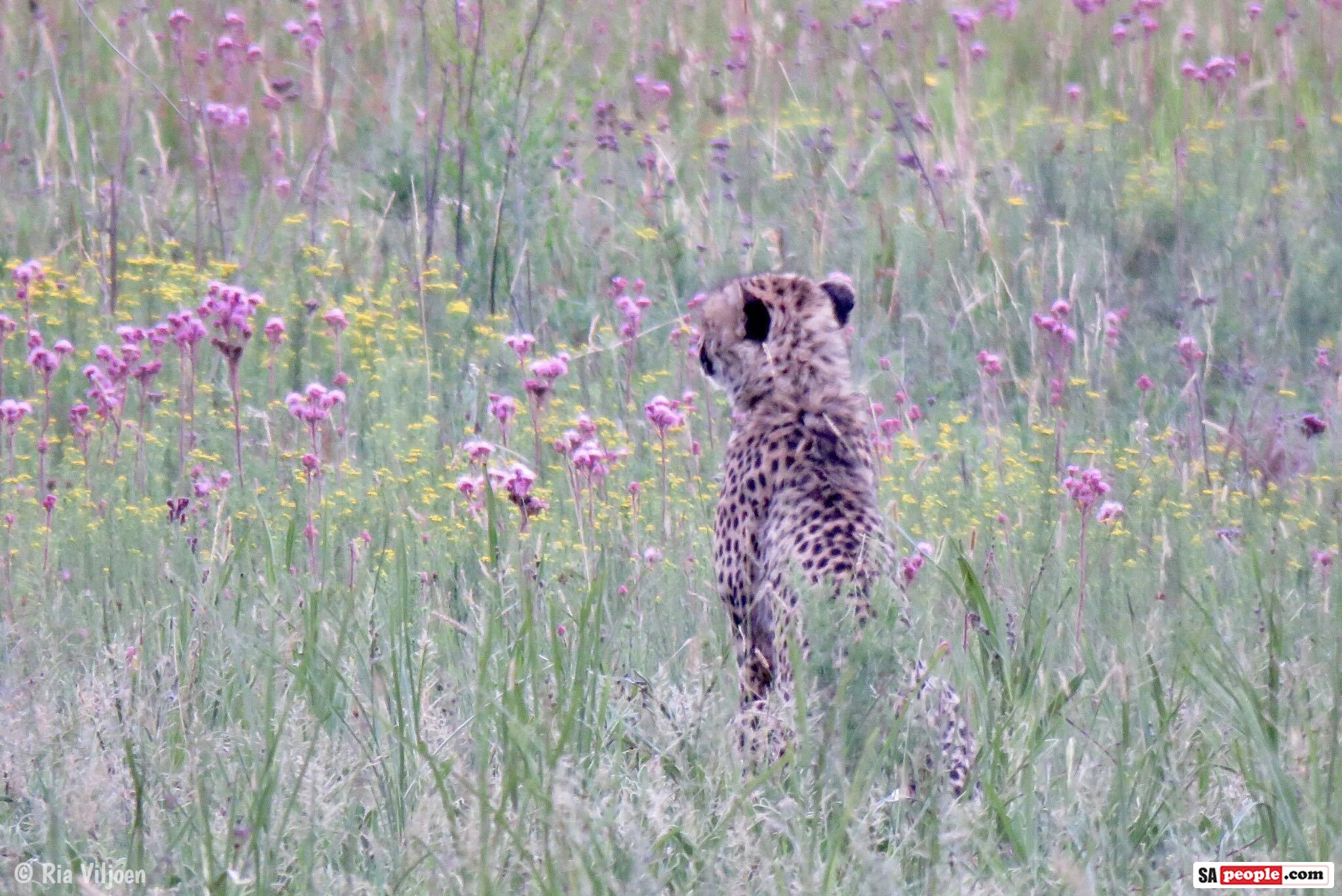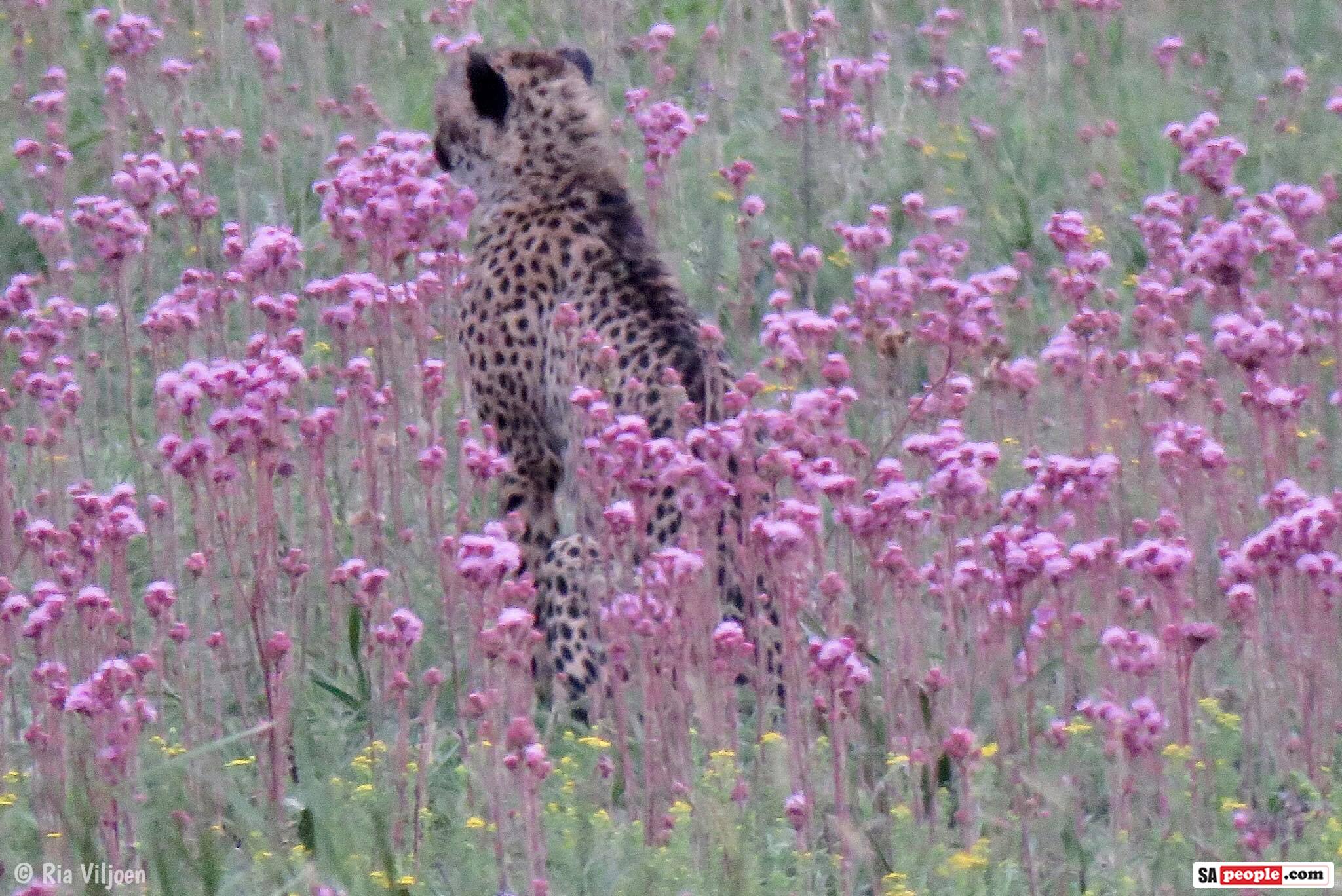 As the gate was about to close, Ria saw the cheetahs gather under a bush after one failed attempt… but then it became too dark for more photos.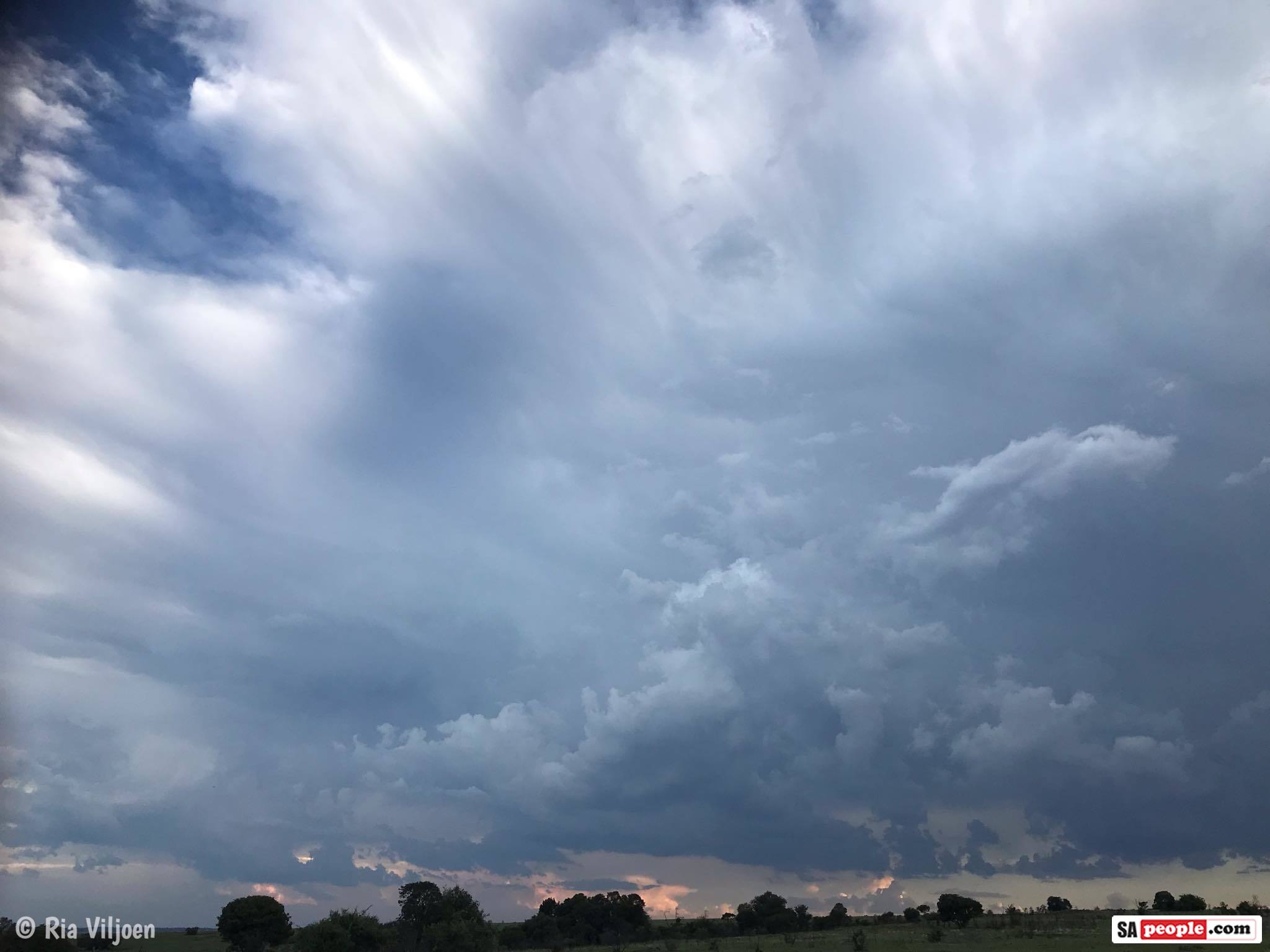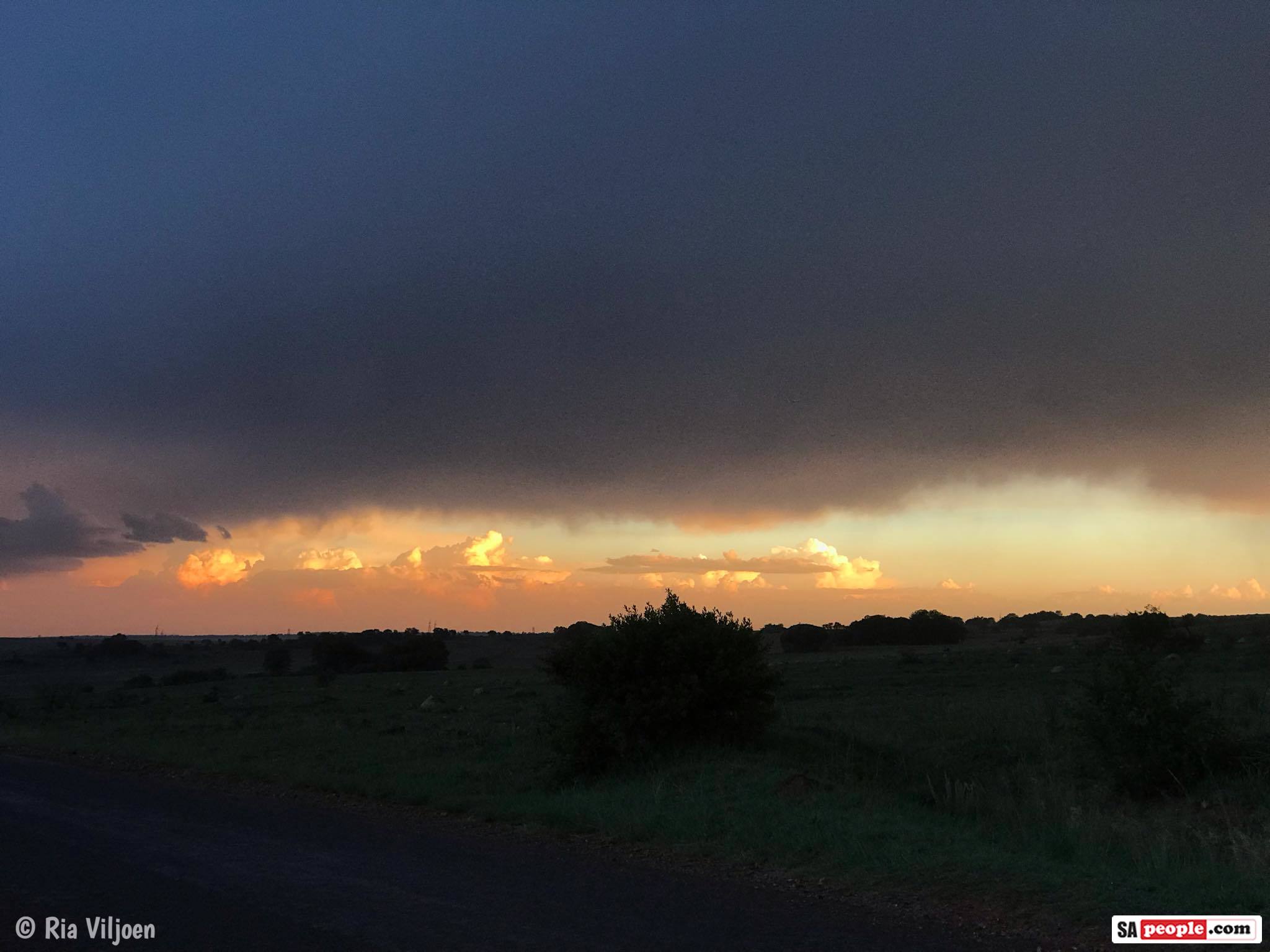 MORE ABOUT THE RIETVLEI NATURE RESERVE
The Rietvlei Nature Reserve is 18 km from the centre of Pretoria and 38 km from OR Tambo International Airport.
There are at least 1,600 head of game – including blesbuck, black wildebeest, red hartebeest, eland, Burchell's zebra, waterbuck, reedbuck, springbuck, mountain reedbuck, steenbuck and grey duiker. It's also a bird-watcher's paradise… with a bird hide and braai facilities available at the Marais Dam picnic site, where you can also watch hippo.
According to the Tshwane website, you can "view elusive nocturnal animals, such as brown hyena, black-backed jackal, ant-bear, aardwolf, porcupine, springhare and bush pig, on a guided night drive that ends at the popular Rietvlei Nature Reserve Lapa for a memorable braai under African skies.
"Come to Rietvlei Nature Reserve to encounter cheetah, leopard, buffalo and white rhino on guided hiking or horse trails. Day and weekend trails are available,"
For more info, call 012 345 2274 or 012 358 1811/12.