Fire has been much in the news lately. Runaway fires in the Western Cape, fanned by gale force winds, have become an annual summer phenomenon, amidst much speculation as to the causes… writes marine conservation photographer Jean Tresfon.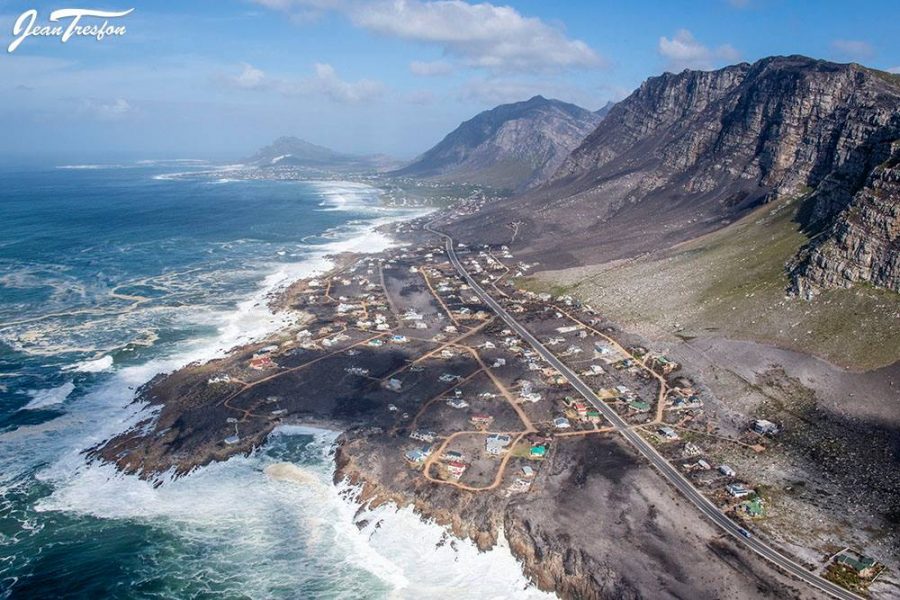 Some are clearly cases of arson, others just sheer stupidity or negligence.
Over the last few weeks there have been several big fires, notably in Vermaaklikheid where Working on Fire​ chopper pilot Nico Heyns​ tragically lost his life, in Grabouw and in Arniston.
On New Year's Eve, where the curse of fireworks and flares is prevalent, a careless celebratory flare set the mountains above Betty's Bay on fire.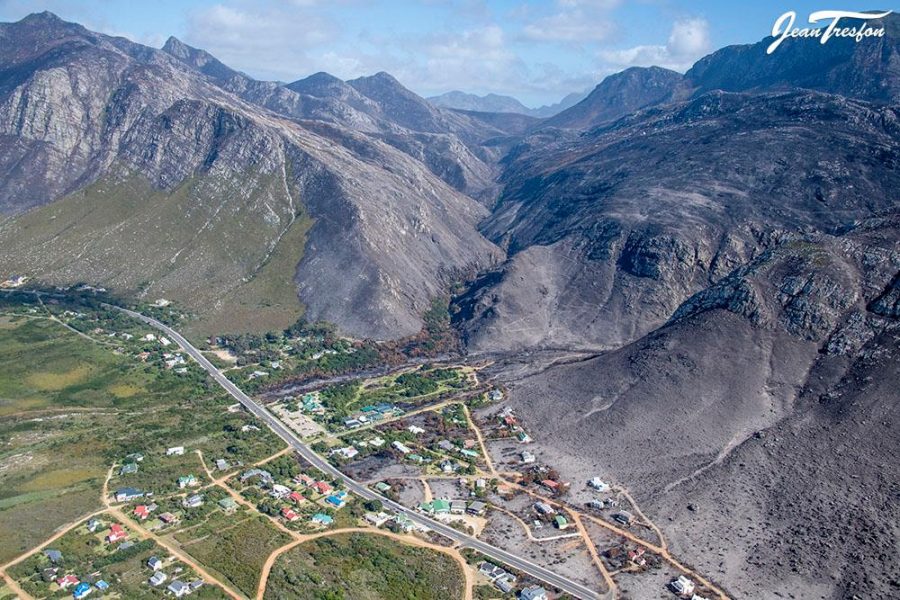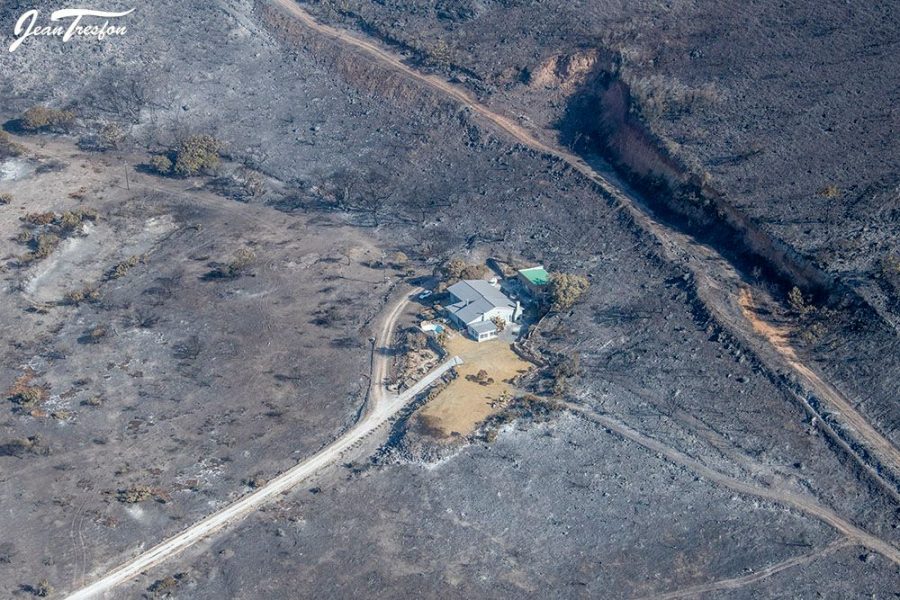 That fire spread to Pringle Bay and Rooiels, causing massive damage, evacuations and even the death of a person.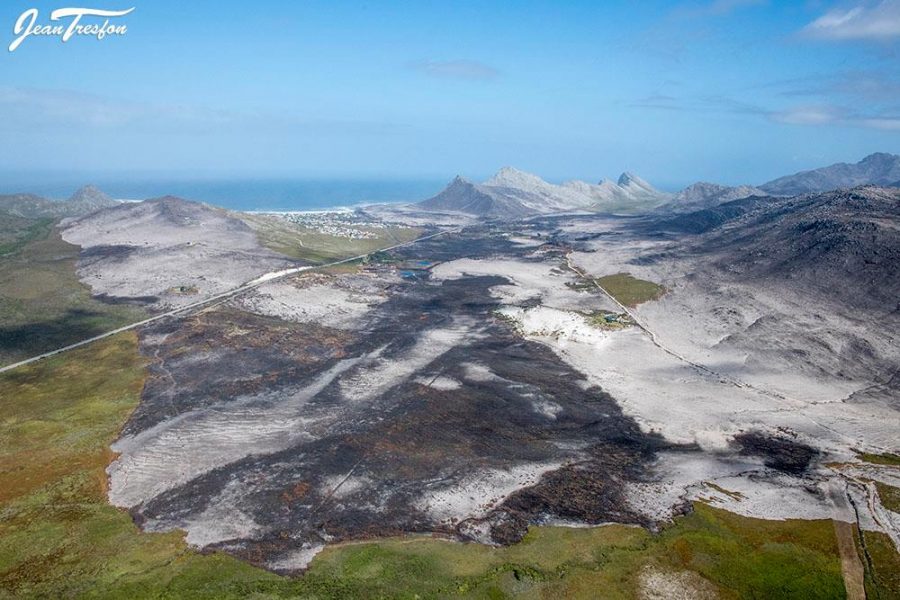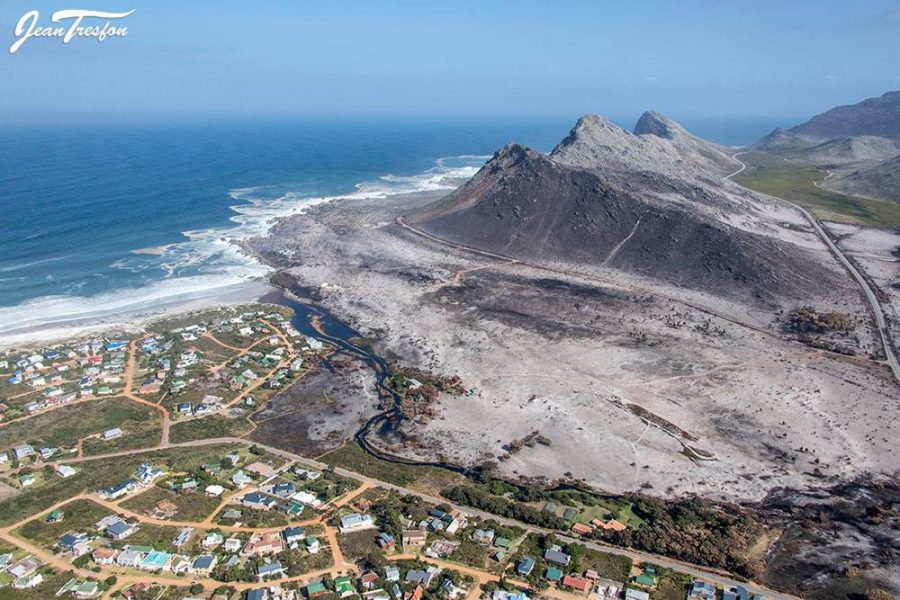 So many houses destroyed, so many animals killed, a life tragically lost, thousands of hectares of vegetation burned and all for the sake of a single flare being set off.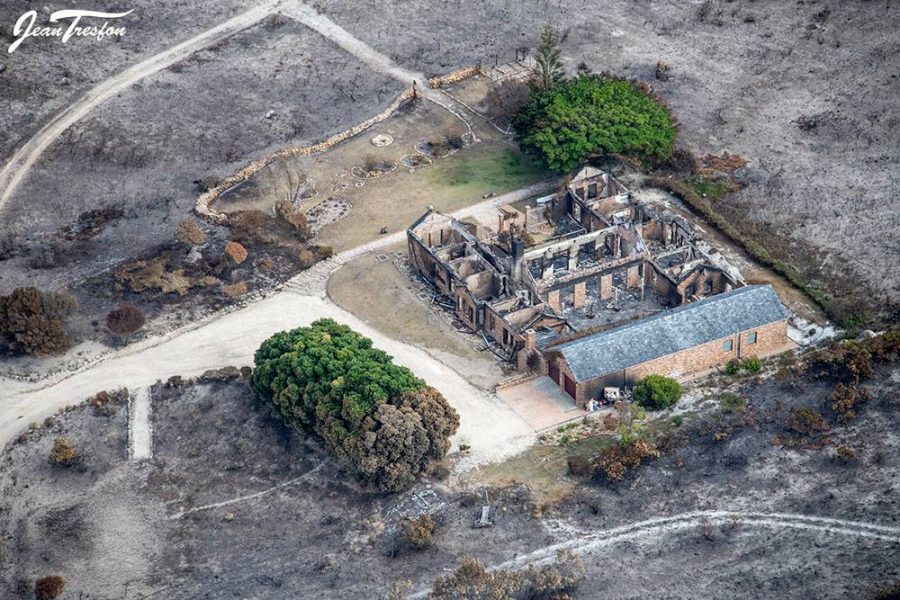 In Franskraal and Uilendskraalmond the fires were brought under control mostly by the efforts of the local farmers and the community that rallied together.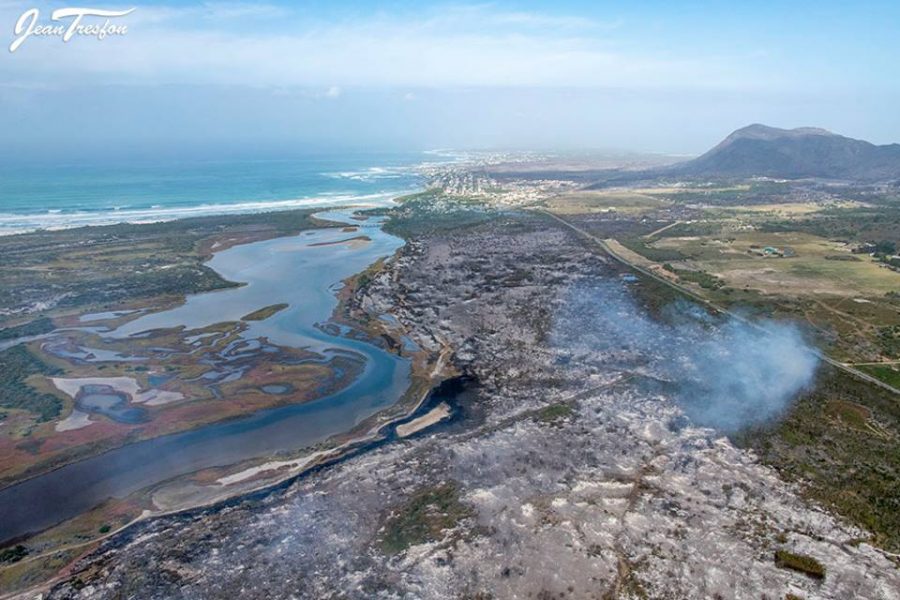 Another fire in the Hemel and Aarde valley raged through farmlands and property, burning right over the mountain and down to the Hermanus golf course.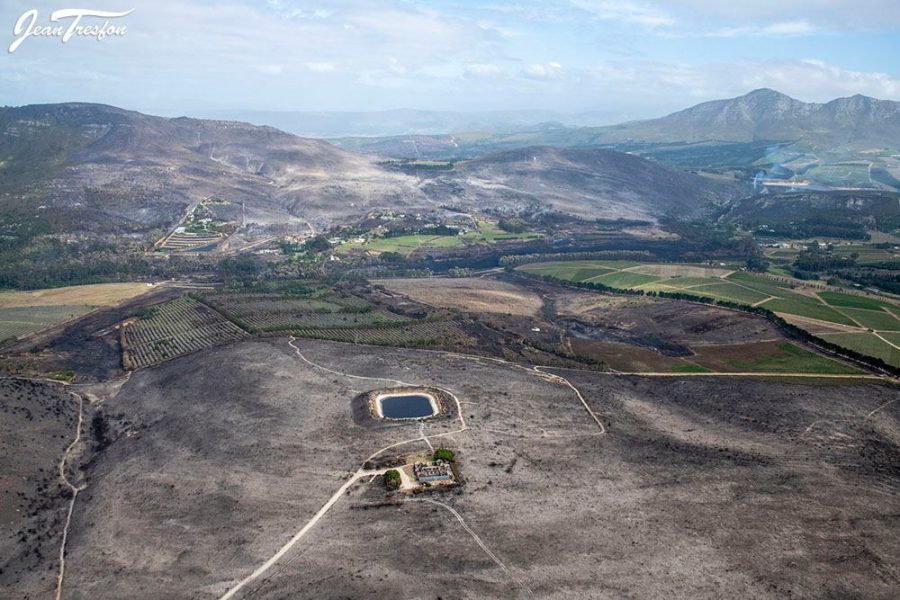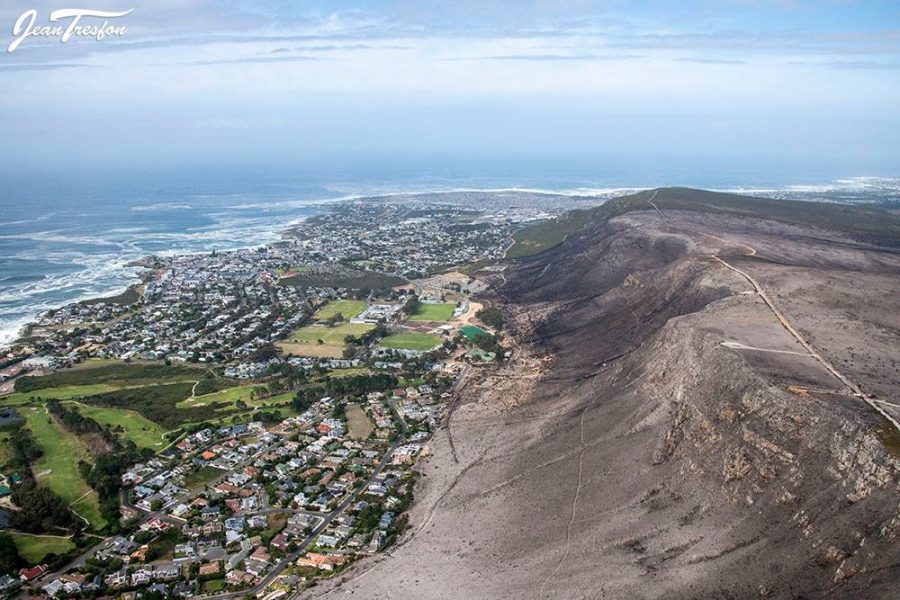 All of these just in the last two weeks. Millions of rands spent on aerial water bombing, hundreds of amazing fire personnel risking their lives and mass disruption and chaos… and all so very avoidable!
Sitting just around the corner in Cape Town most people have heard about the fires but have no idea just how bad they were.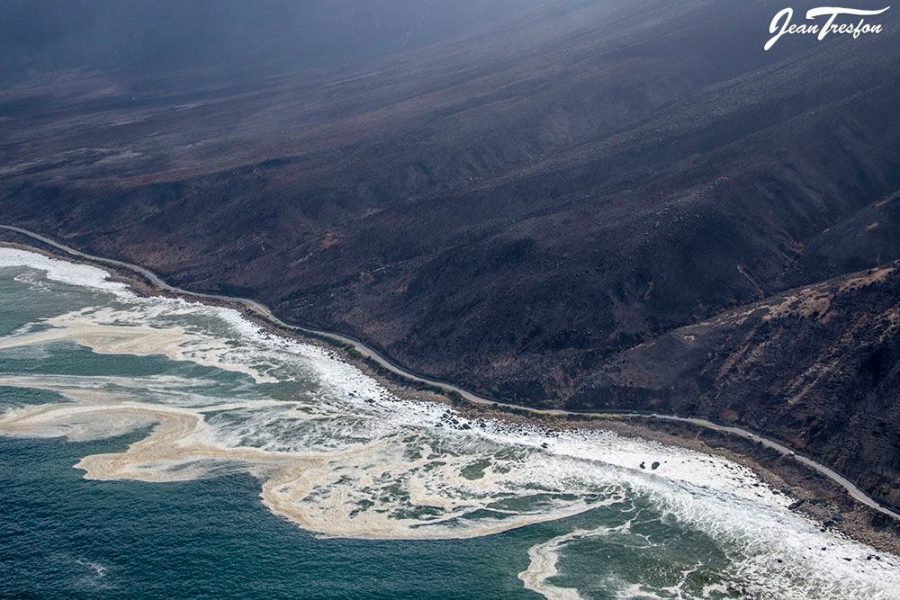 While flying back to Cape Town from the Breede River mouth on Monday I decided to route along the coast and take a few photos of the affected areas to highlight the stark reality of the damage and destruction.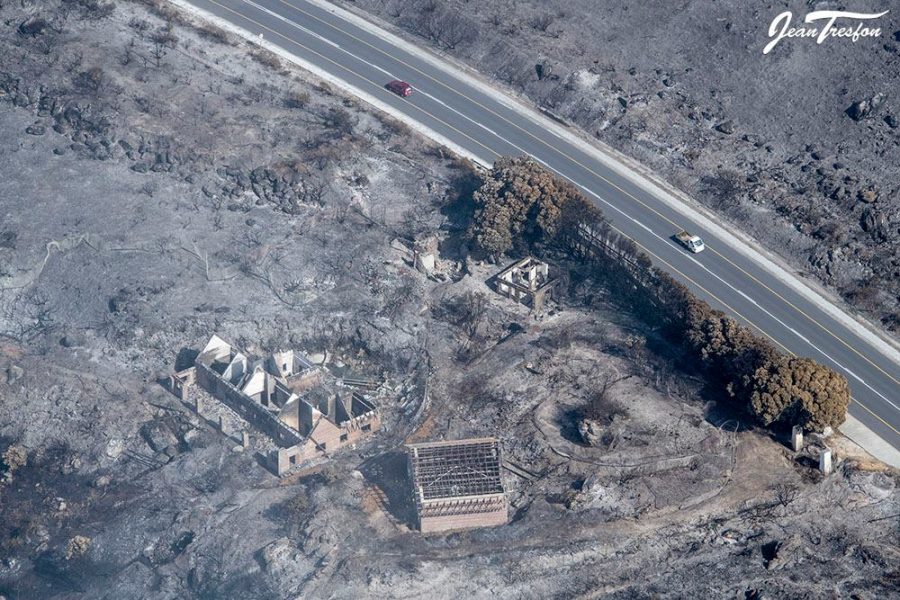 What is usually a joyful few hours spent meandering along the coast turned out to be a sobering and sorrowful experience.
By Jean Tresfon
Please see more photos on Jean Tresfon's original post here:
JEAN TRESFON is a South African marine conservation photographer who specialises in aerial and underwater photography. He flies several times a week specifically to keep tabs on our South African marine wildlife and regularly assists the authorities with shark and whale spotting.
To see more of Jean Tresfon's photos and updates: