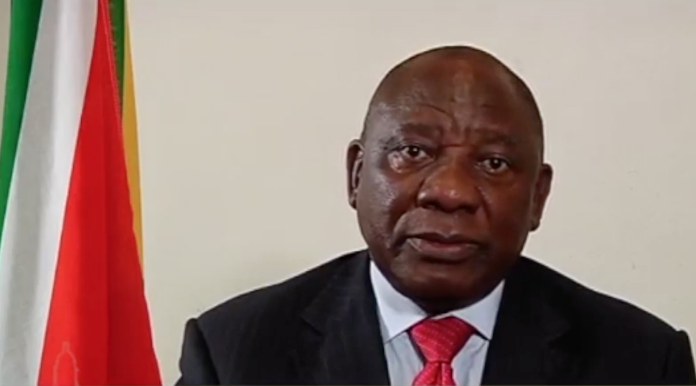 President Cyril Ramaphosa has urged all South African citizens living abroad to register to vote in the National Elections later this year. In a video broadcast on Wednesday, he announced a special weekend that has been set aside for SA expats to register. (Watch below.)
The special weekend for voters abroad to register is Friday to Monday the 1st to 4th of February (depending what country you're in).
Addressing his "fellow South Africans living abroad", Ramaphosa said with the national elections coming up "our citizens living abroad will also have the opportunity to vote at South African embassies, high commissions and consulates."
The President told expats: "I encourage you to be part of this effort."
Ramaphosa stressed that in order to "exercise your democratic right – you must be registered to vote…"
If you are NOT registered already, Ramaphosa says "take your identity document and South African passport to your nearest diplomatic mission on the 1st to the 4th of February, and be part of the exercise of democracy."
If you are already registered, even in South Africa, you do not need to re-register! Please check your registration status here.
ALL South Africans who want to vote abroad will still HAVE to submit the online VEC10 form expressing your intention to vote at a foreign mission. This will only become available when the President proclaims the election date, and is usually only available for a couple of weeks. (Fill in our form below to receive notification when this becomes available.)
The president ended his message to expats, saying: "Your future is in your hands."
For more information, please check the IEC website: www.elections.org.za
WATCH President Ramaphosa's voter registration message to South Africans Abroad
PLEASE NOTE: The video (and President) incorrectly state 1-2 February. The correct dates are 1-4 February 2019.
TO MAKE SURE YOU RECEIVE ALL THE LATEST VOTING INFO FOR SOUTH AFRICANS ABROAD:
Please feel free to fill in the form below if you would like to receive updates from SAPeople about voting outside South Africa, including when the important VEC10 form becomes available:
Meanwhile in South Africa, it is all systems go for the final voter registration weekend this weekend… 26 and 27 Jan between 8am and 5pm on both days.
There will be 22 925 voting stations open, and the IEC hopes at least 1 million additional voters will be added to the 26 million who are already registered.
Once the elections are proclaimed by the President and Premiers, the voters' roll for this year's elections will be sealed and no further registrations in SA or abroad will be allowed.
If you have any questions about overseas voting, you can join a Facebook livestream with the DA Abroad team this evening, Thursday 24 January. The team will answer all your questions about registering and voting abroad in the 2019 SA National Election. Details here.