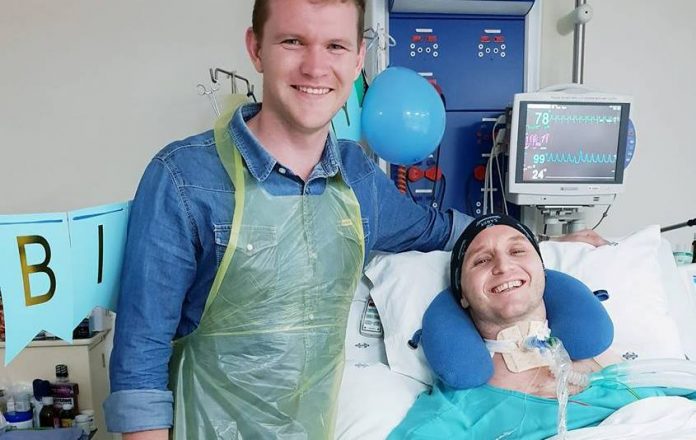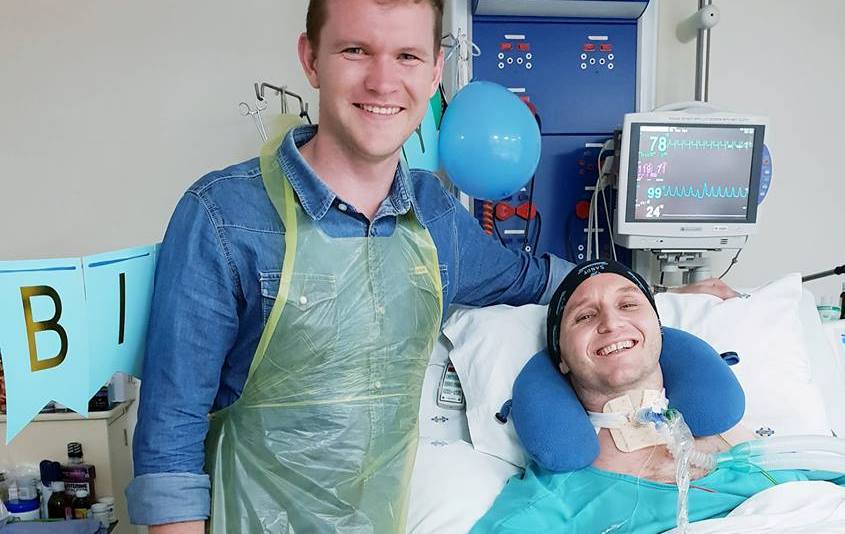 Yesterday, South African musician Seb Goldswain shared the following inspiring encounter he had with road accident victim, Kobus, on Facebook.
Here is Seb's account, in his words:
"Yesterday I received a phone call from Brett Nydahl, a psychologist friend, asking if I would consider playing a few songs for one of her hospital patients on his birthday.
"I thought it would be a great experience, (or one that would go really badly and I could at least learn something from for next time), so I agreed.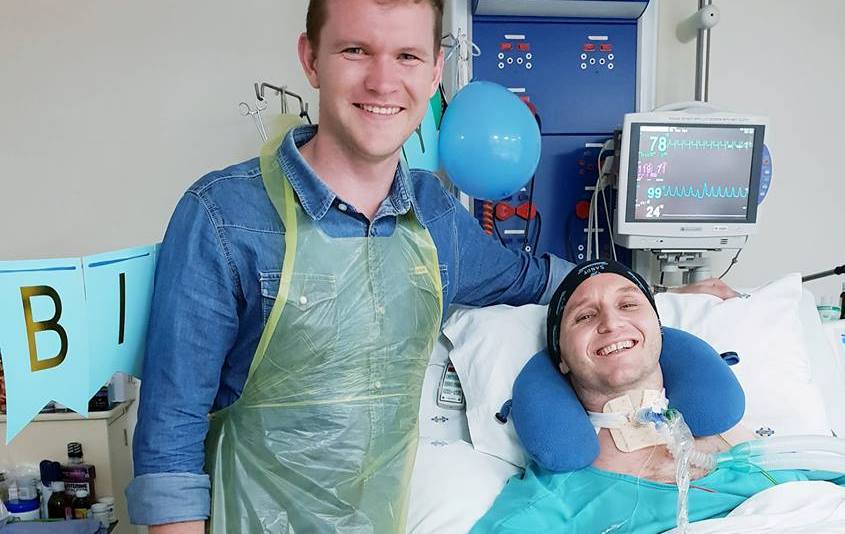 "We walked into the ICU ward in Umhlanga Hospital, and I got to meet Kobus. Kobus was in a near-fatal road accident 16 months ago that left him severely quadriplegic, without the ability to control virtually his entire body, including his diaphragm.
"He has been waiting in the same ward this whole time for his medical aid, his work insurance and the road accident fund to pay out.
"So I got to play some songs for Kobus, make the nurses dance (they were lots of fun, so that was really easy), and then chat to him as well.
"Kobus told me that he is fully relying on God to bring him through this ordeal and into the next life and that he was immensely grateful for how good God has been to him through his traumatic experience.
"I asked him if he knew about Kiara, the now-famous 13-year-old miracle-girl who was in an awful car crash in December last year, nearly died and then by God's grace was miraculously healed and had walked out of the hospital just a few days earlier.
"Kobus said yes and then gestured to an adjacent ward. "That was her bed".
"I asked him what it was like to watch Kiara's entire ordeal first-hand, and to see the miracle take place in front of him daily, as well as all the crowds of friends, family, press and international attention she and her family received.
"I asked if he felt like it was a little unfair of God to provide Kiara's miracle while he was still waiting for his own, knowing that God might not even grant it to him in this life.
"Kobus' eyes welled up with tears, and he responded smiling, "Kiara was a miracle. It was amazing. I am so happy for her and her family".
"Zero jealousy. Zero selfishness: Unnaturally amazing."
Seb then quoted Galatians 2:20 from the Bible:
I have been crucified with Christ. It is no longer I who live, but Christ who lives in me. And the life I now live in the flesh I live by faith in the Son of God, who loved me and gave himself for me
Seb ended his message with a call to South Africans: "If you are a praying person, please pray for Kobus. He has finally received the pay-out he needs for his surgery and will be operated on in the coming weeks. He asked me to ask folks to pray for his complete recovery." 
#PrayforKobus #braveheart #KeepHopeAlive
In case you missed the story about Kiara Mungavin's accident and miraculous recovery, here is what SAPeople published last month:
Durban Teen's Miraculous Recovery from Coma – #KeepHopeAlive
For more on Kiara's recovery click here