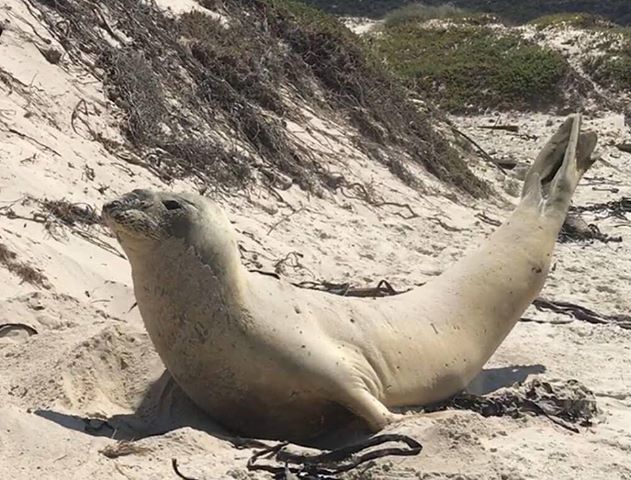 Buffel is an Elephant Seal, who is not really native to this area, but has apparently taken up residence in False Bay, South Africa, for the past 2 years or so… writes Western Cape photographer Robyn Gwilt. (Photos on this page by Robyn Gwilt and Maria Wagener.)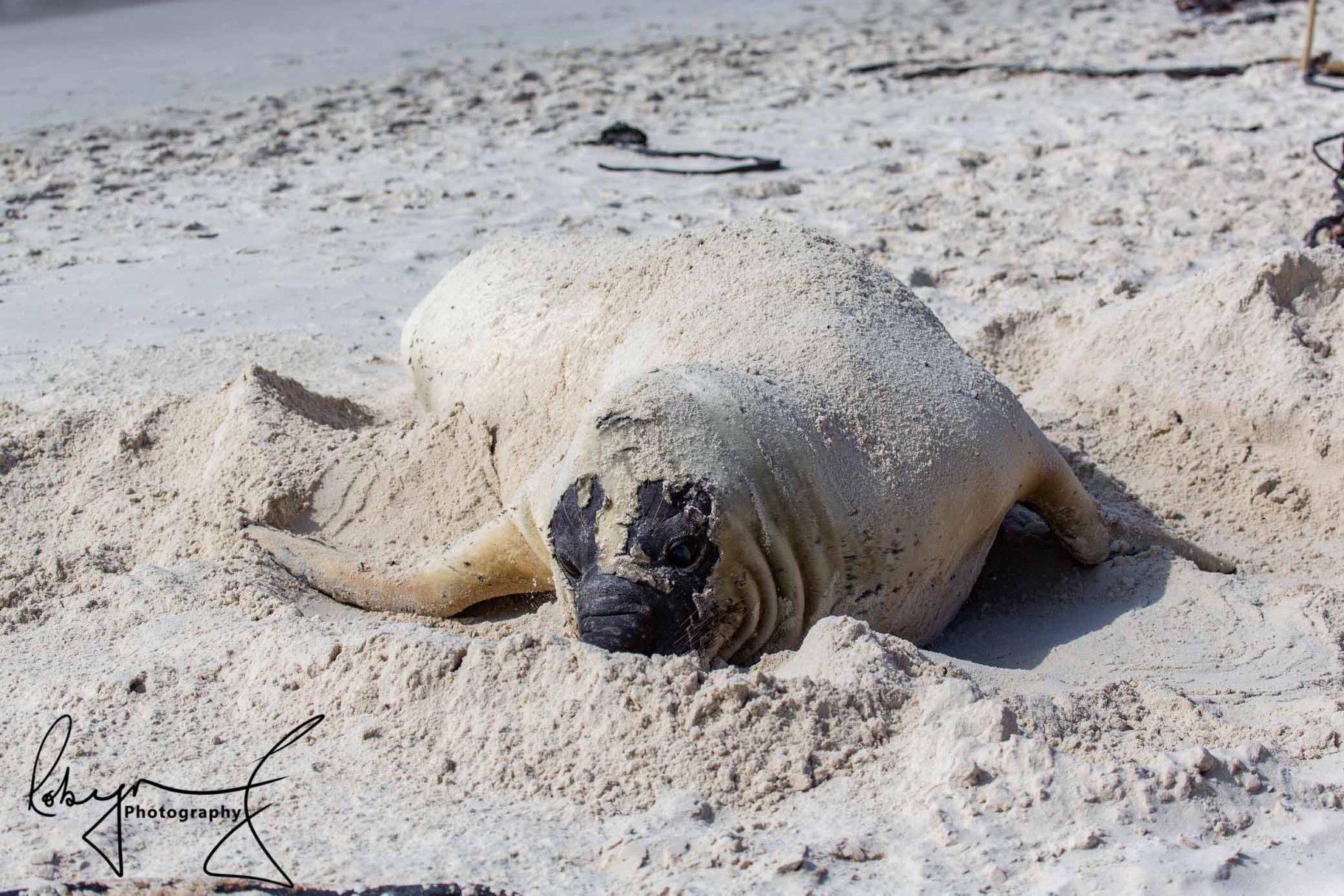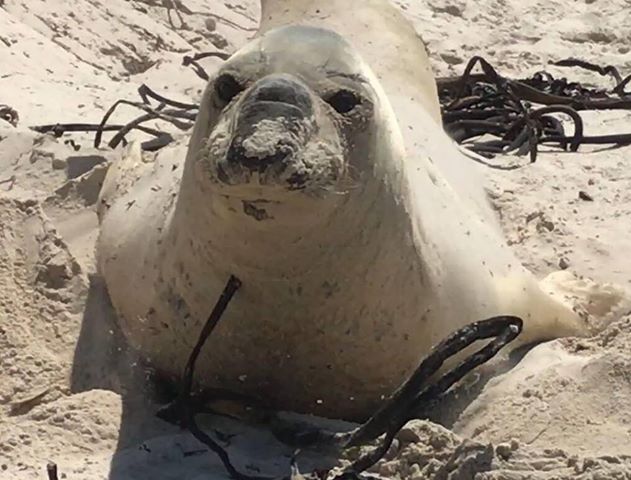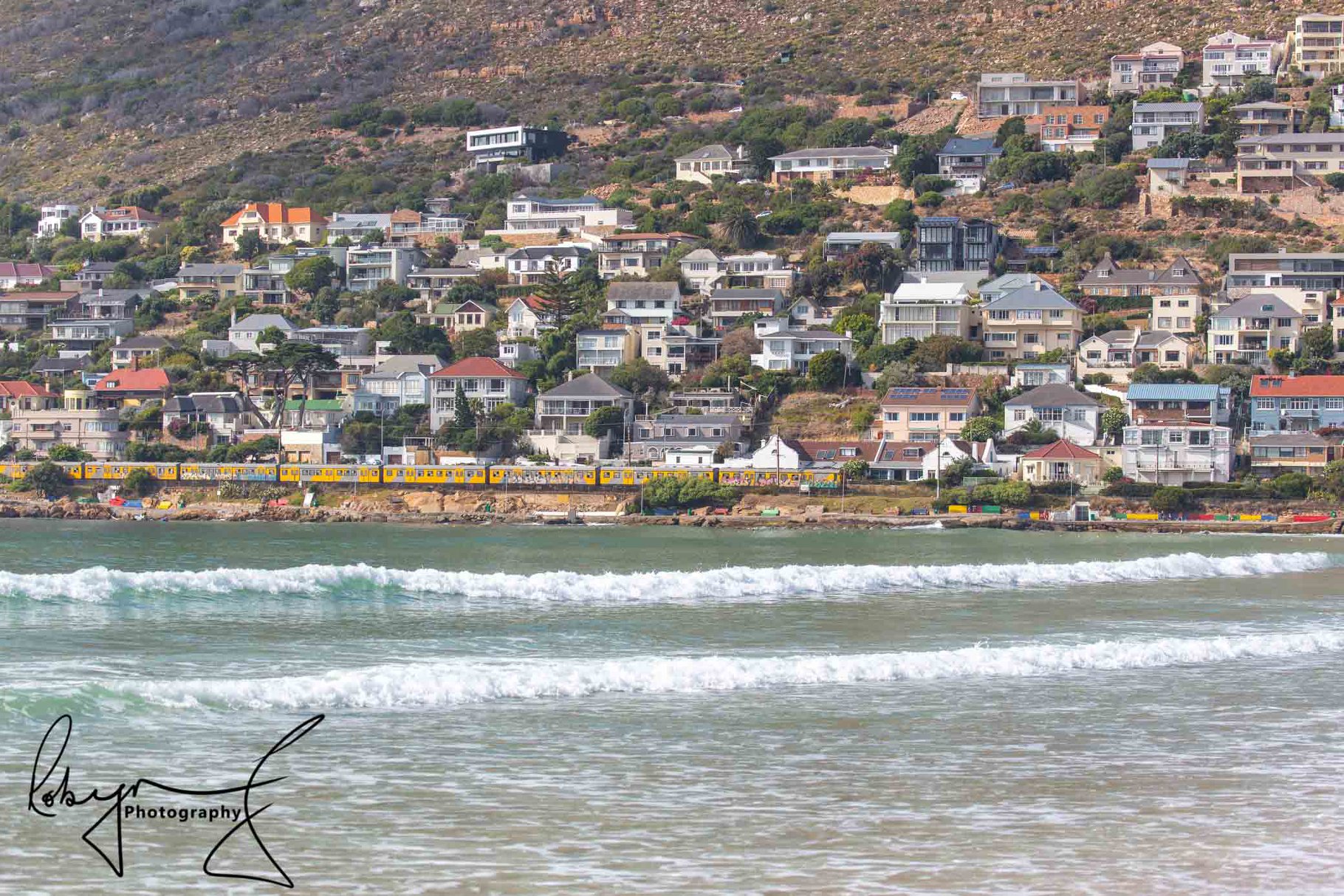 He is busy moulting on our beach, quite happy, and although he lies pretty much in the same spot all day, he shifts his considerable weight around quite a lot.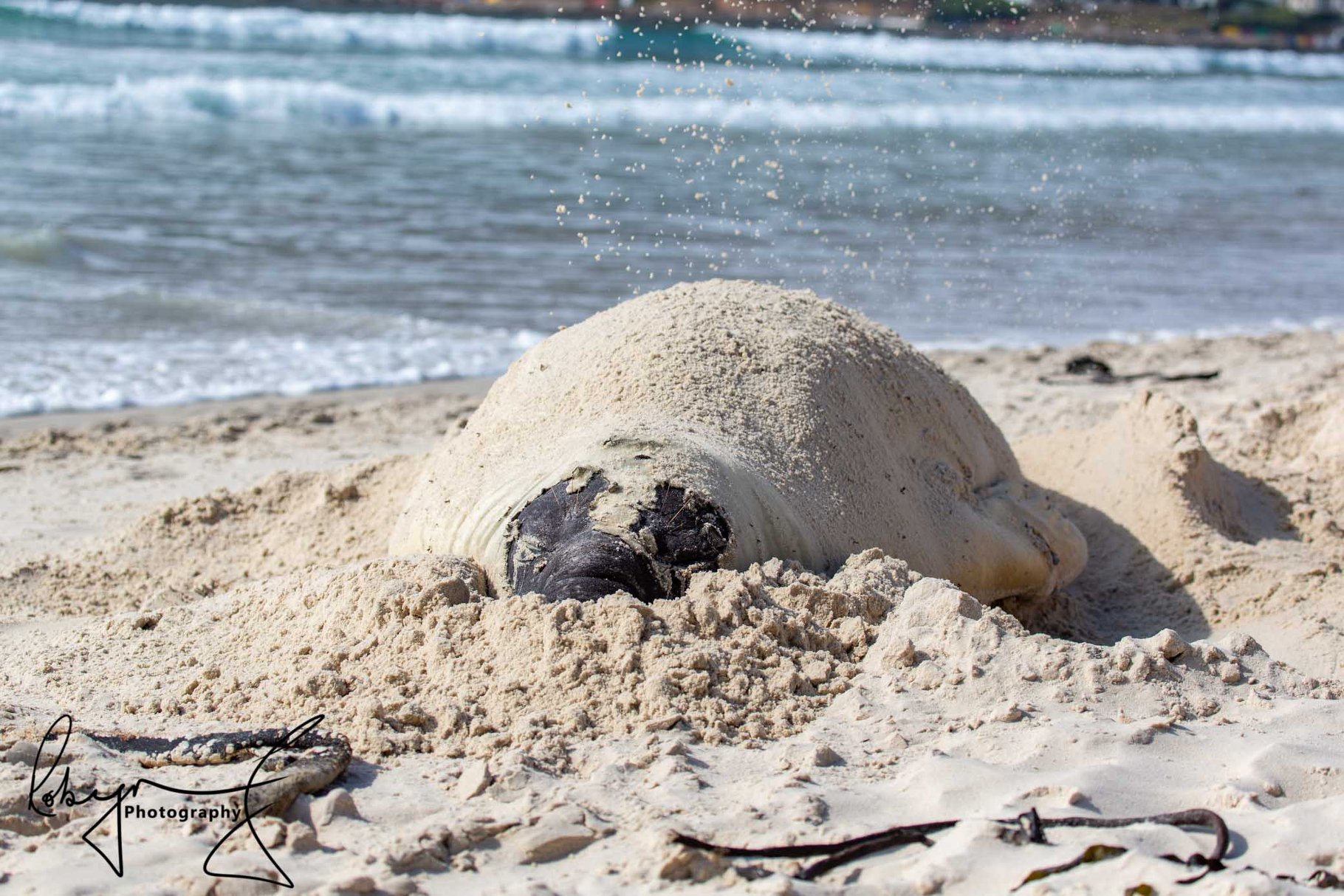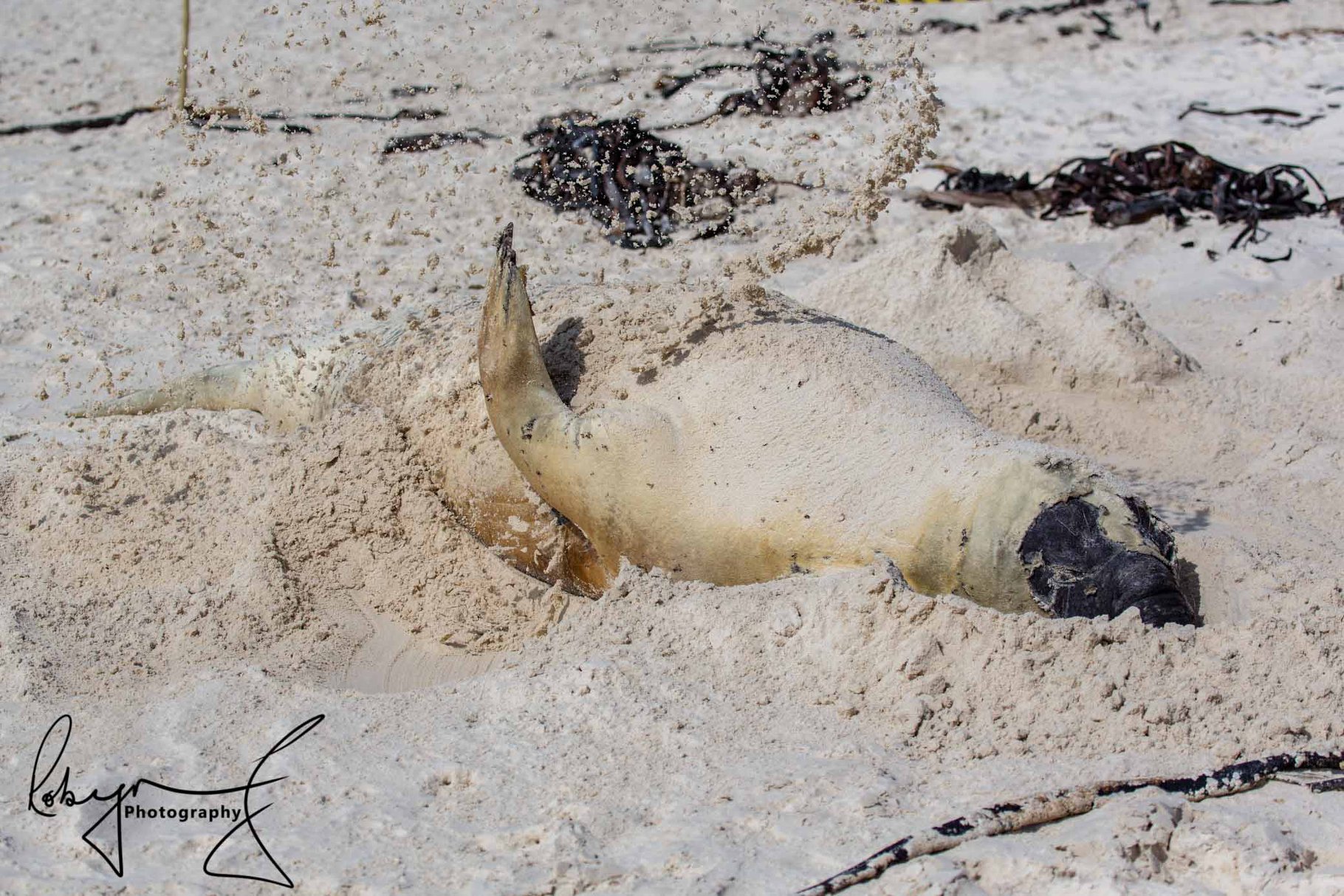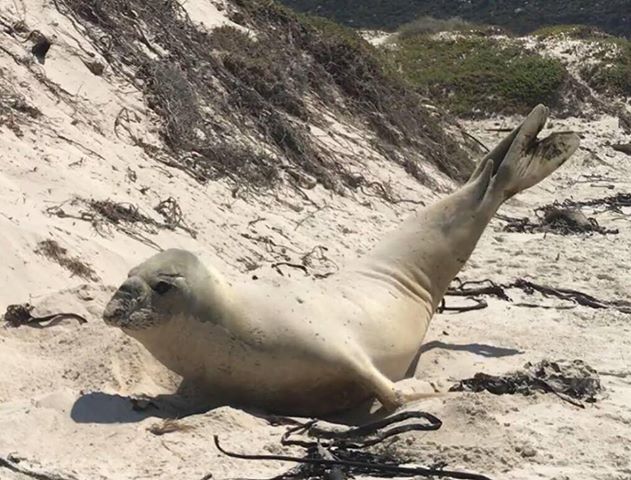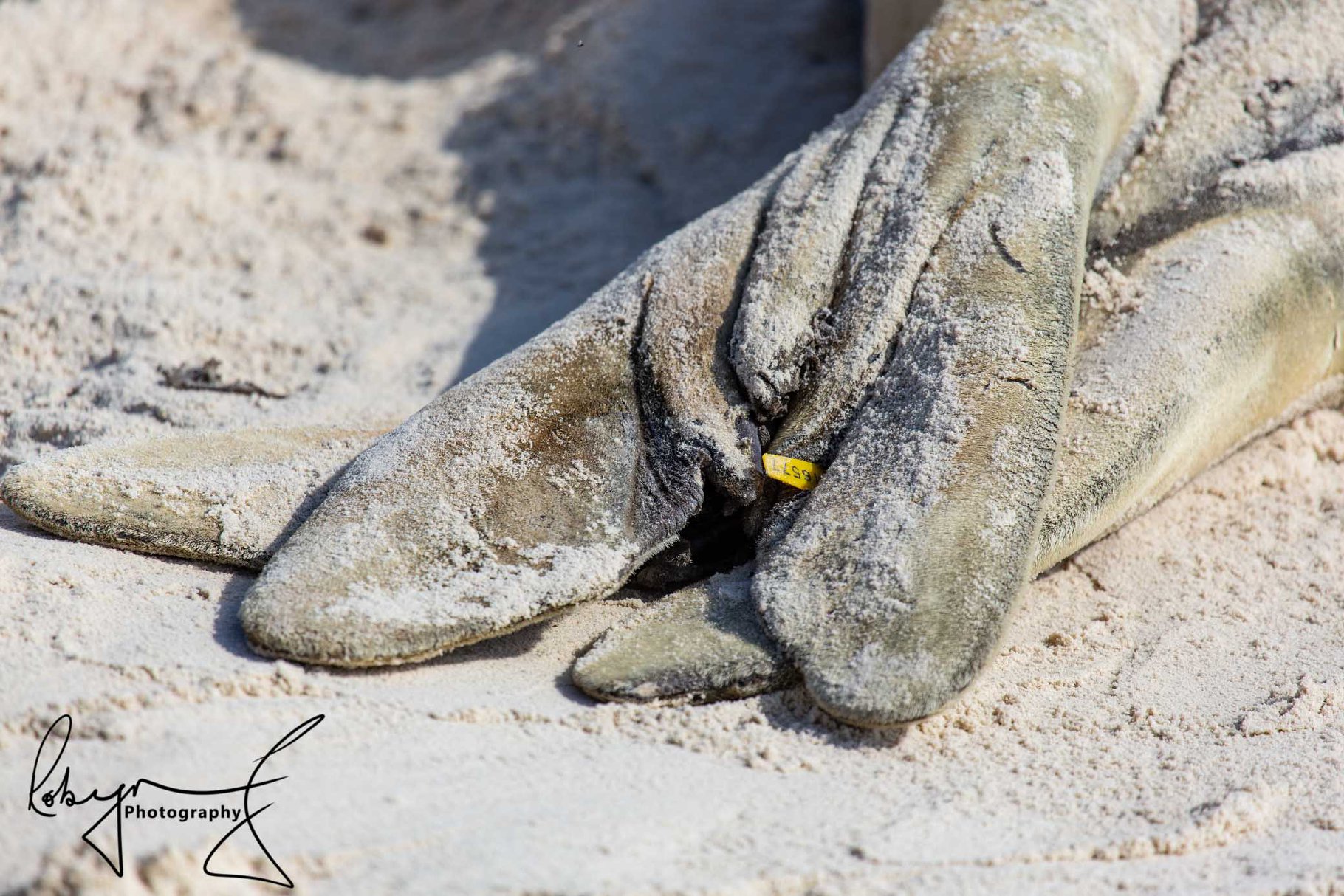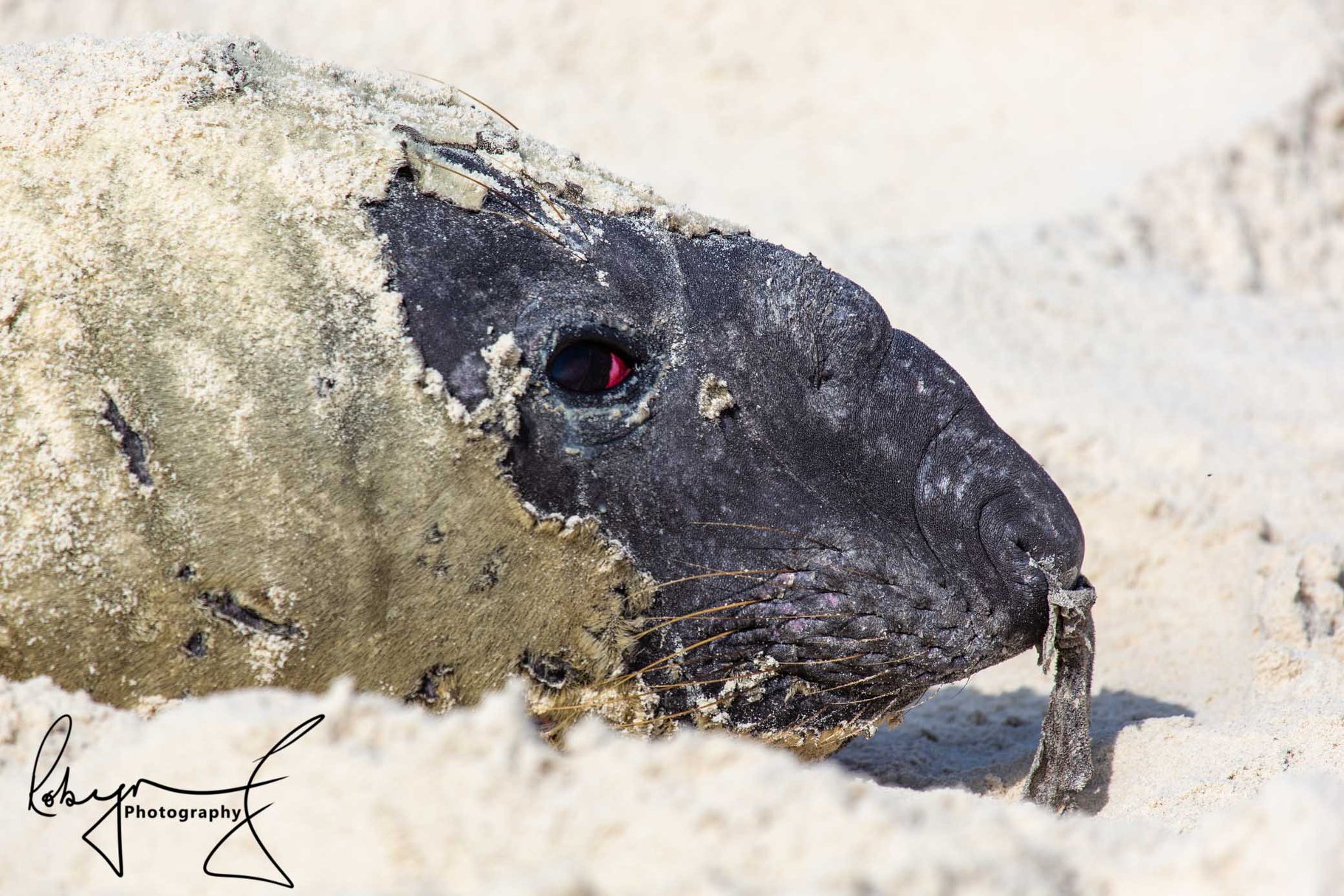 I think he covers himself in sand so as not to dry out too quickly, protects himself from the sun (possibly gogga's), and he's generally the star of the show.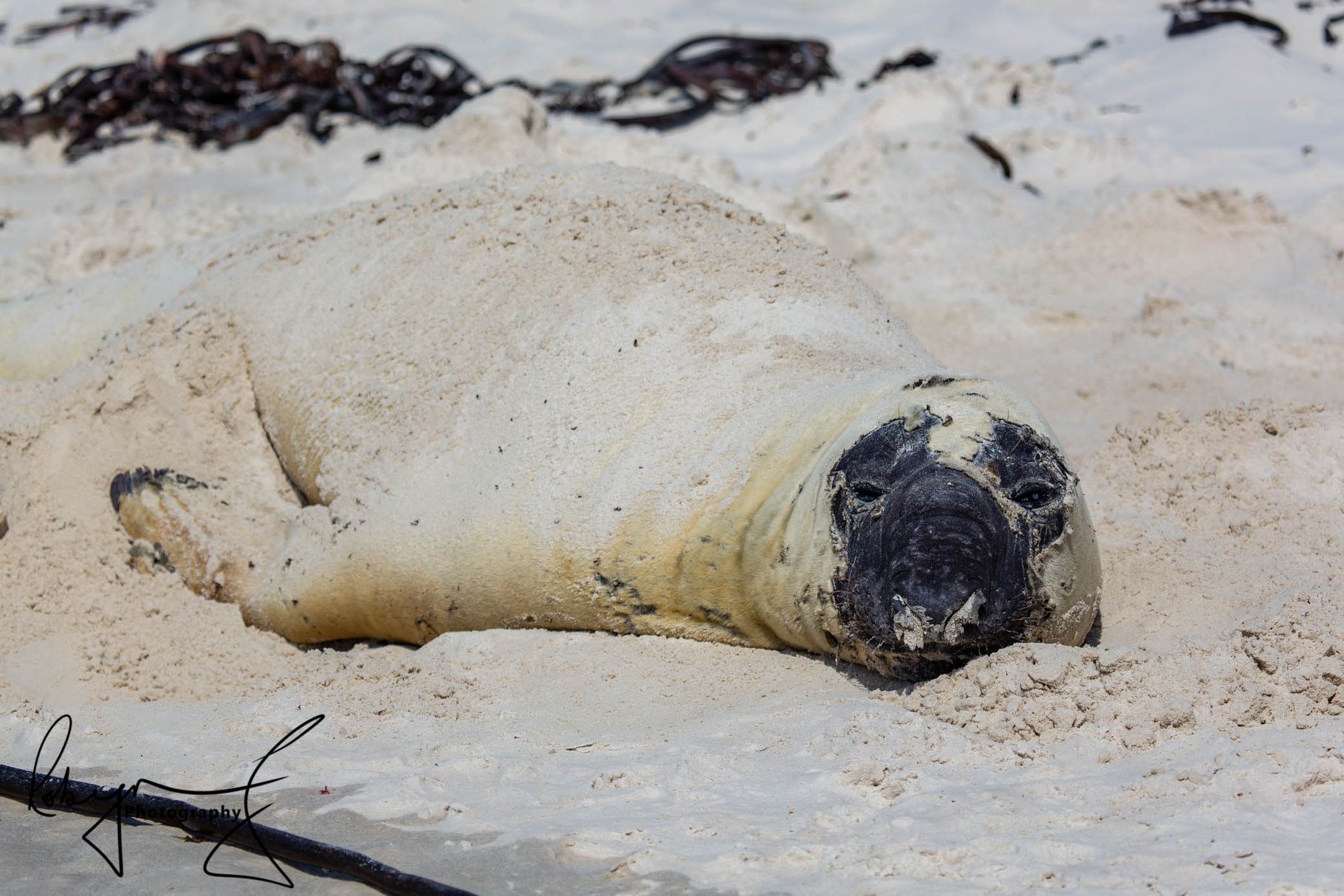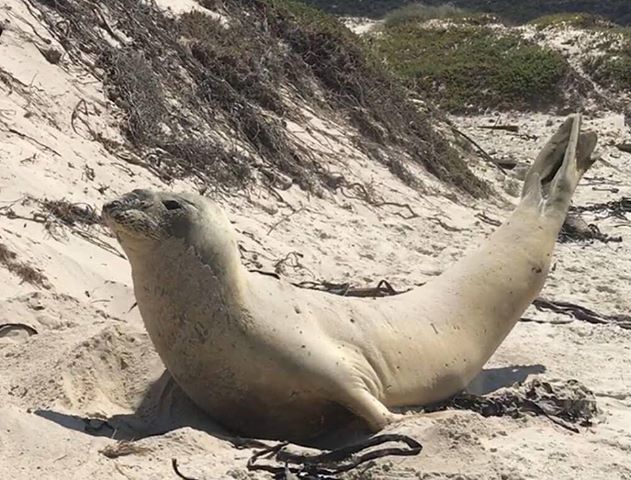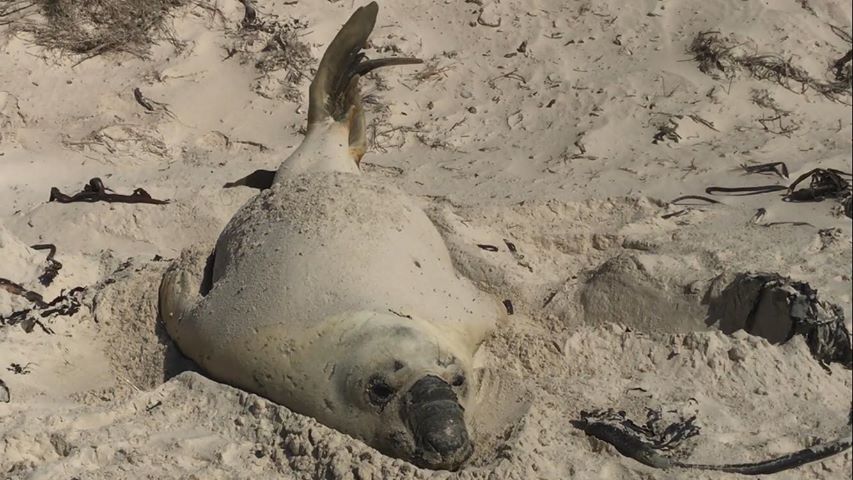 P.S. Pity the people who sat a few meters away on Wednesday, and watched him, didn't think to take their litter and bottles (including the one they smashed) home with them.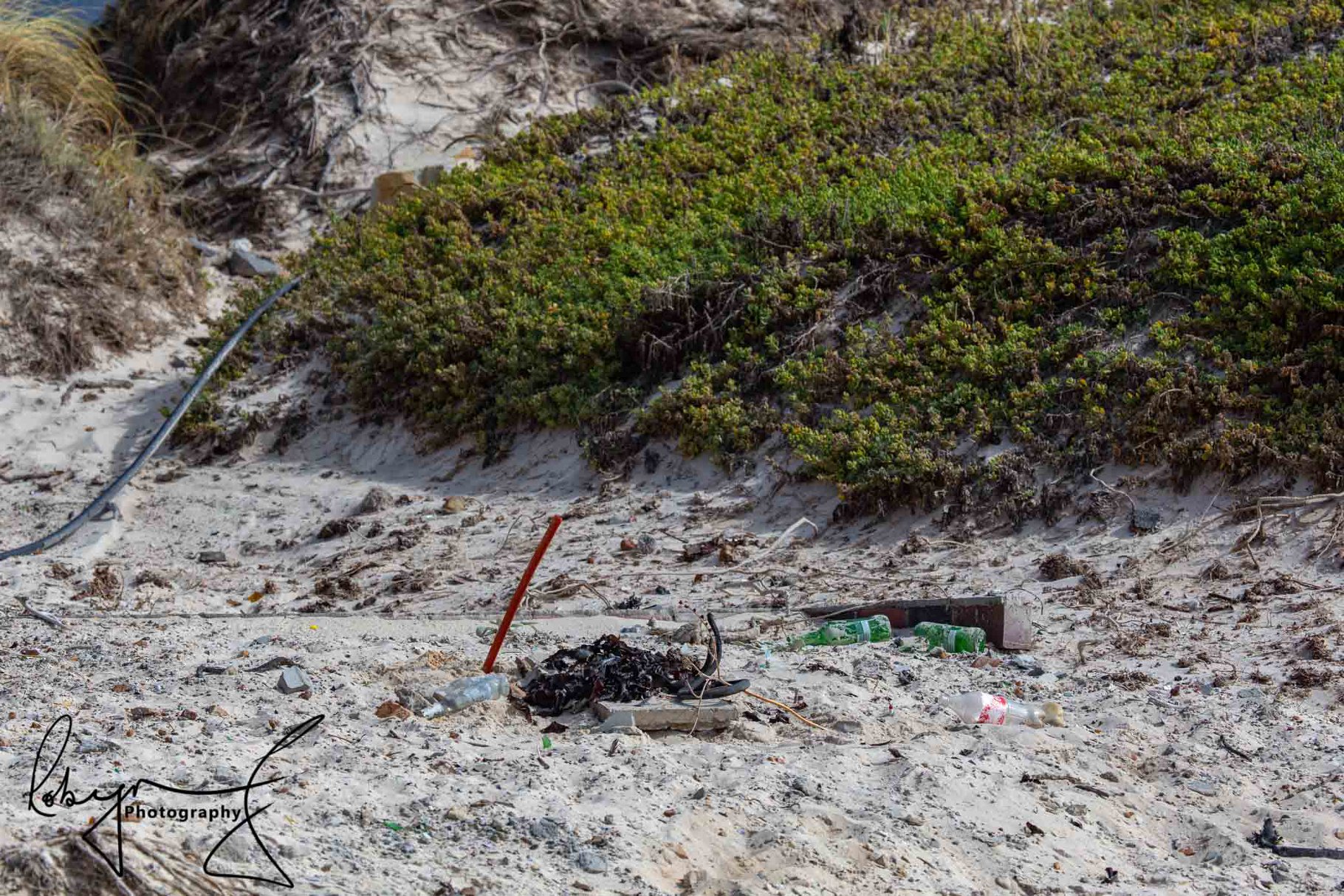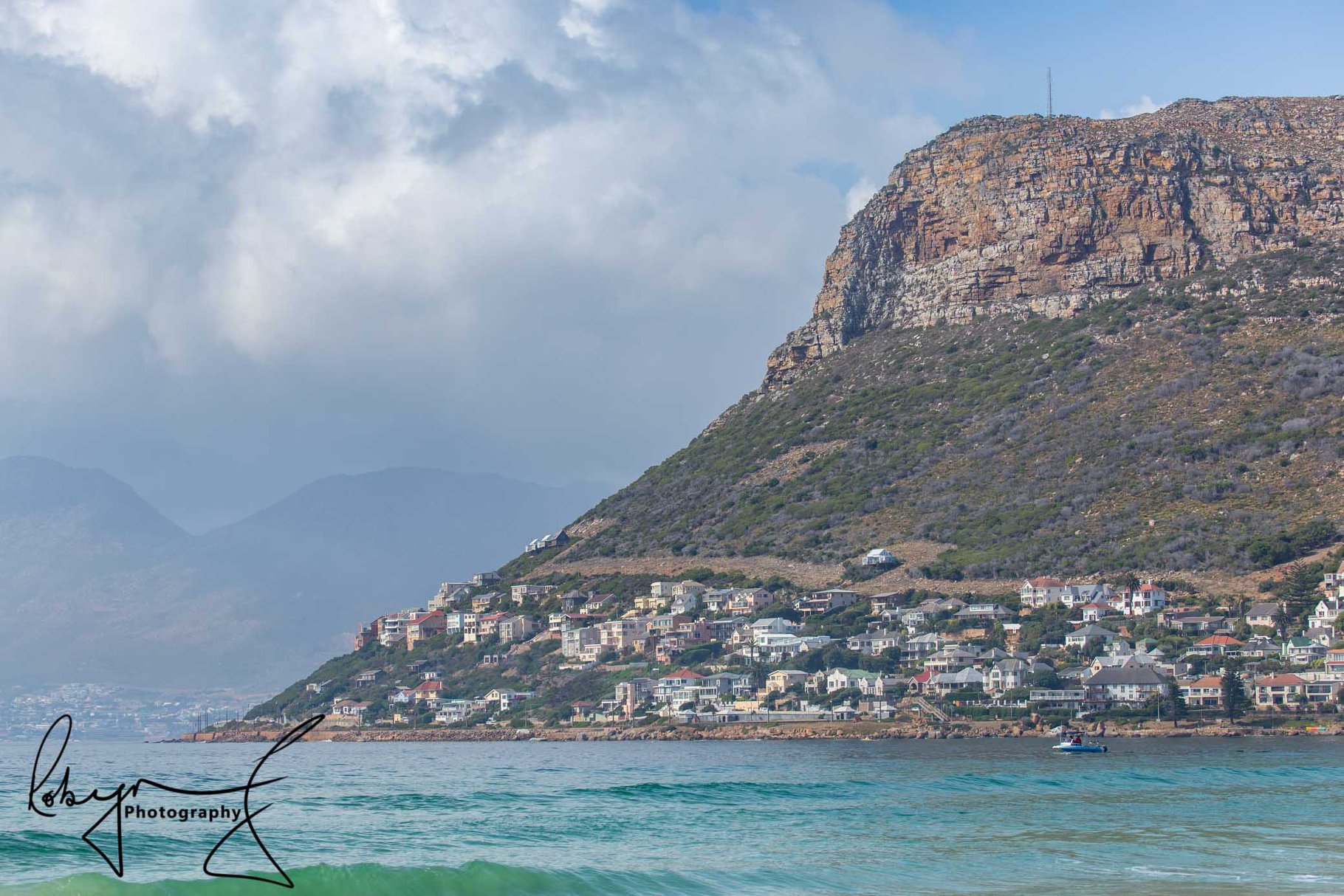 WATCH High tide almost reaching Buffel the Elephant Seal 
High tide almost reaching Buffel the Elephant Seal this morning and he has a new sign up (see comments) Wednesday 30 January 2019

Posted by Fish Hoek Beach on Wednesday, January 30, 2019
Animal Ocean founder Steve Benjamin asked beach visitors to please leave the seal alone while it moults, and NOT chase it back into the sea.
During the moulting period they do not eat. The process can take up to a month. It has no fear of humans or dogs. Its species does not ever encounter either and they have never developed a fear. It more likely sees us as big penguins. Please enjoy seeing it, but keep you distance and do not disturb it.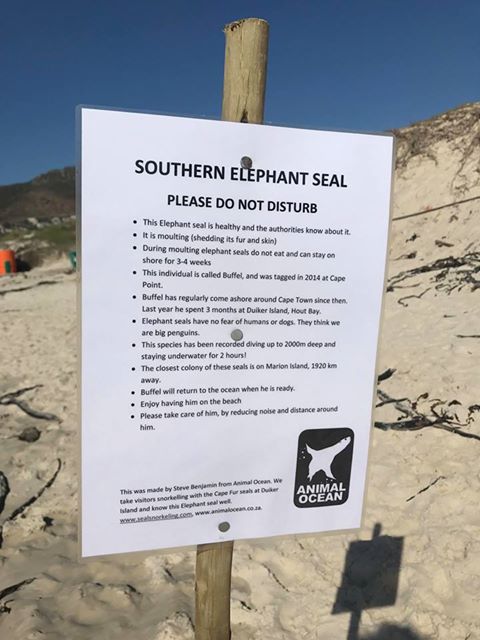 More of Robyn Gwilt's pics of Buffel the Elephant Seal can be viewed here