The National Union of Metalworkers of South Africa (NUMSA) said on Thursday that it would strike over a proposal to split up struggling state power firm Eskom, arguing the restructuring would lead to massive job losses. Eskom also revealed Thursday that three of its power plants have only 10 days of coal stockpiles left.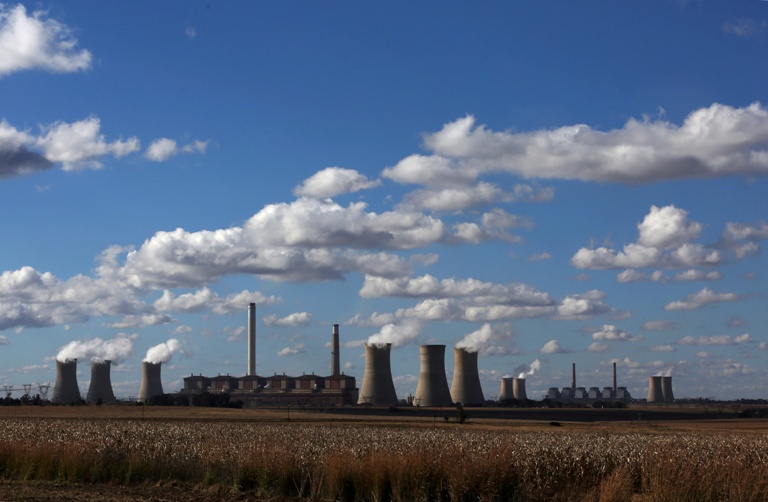 Experts hired by President Cyril Ramaphosa to help revive Eskom have proposed splitting it into three state-owned entities responsible for power generation, distribution and transmission to make it more efficient, sources told Reuters.
That proposal, as well as steps to reduce the ailing utility's R420 billion ($32 billion) debt burden, are being discussed at a cabinet meeting on Thursday.
"The unbundling of Eskom will result in massive retrenchments and job losses," NUMSA, one of the largest unions at Eskom, said in a statement, adding that splitting up Eskom was part of a plan to privatise it.
"We will mobilize workers, communities and all progressive formations to join us to embark on rolling mass action and strikes to protect jobs and save Eskom," NUMSA said.
NUMSA is a strong opponent of privatisation, partly as it fears it could exacerbate an unemployment crisis in a country where the jobless rate is at 27.5 percent.
The union was one of three which forced Eskom into implementing controlled power cuts last year, after it launched a series of strikes over the company's refusal to raise salaries.
Eskom supplies more than 90 percent of South Africa's power but is fighting for its survival after a decade of financial decline.
It has warned that the threat of power cuts in Africa's most industrial economy remains because of outages of some generating units, as well as coal shortages at some power plants.
Three power plants operated by Eskom have below 10 days of coal stockpiles, Eskom's Chief Operating Officer Jan Oberholzer said on Thursday.
($1 = 13.2747 rand)
(Reporting by Alexander Winning and Wendell Roelf; Editing by James Macharia)