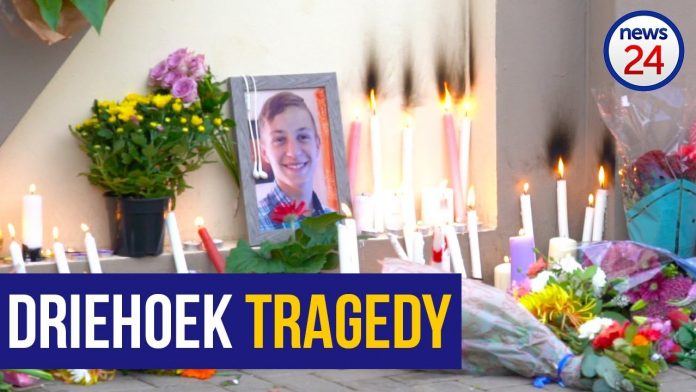 President Cyril Ramaphosa has offered his "deepest sympathy" to the families and friends of the three young South Africans who died at their school – Driehoek High School in Vanderbijlpark – in Gauteng yesterday.
He also wished the 23 injured learners a speedy recovery following the tragedy yesterday where part of the school infrastructure – a concrete slab in the walkway – collapsed.
The President extended his condolences to the staff and entire school community of Driehoek High.
"This is a tragedy that touches all South Africans," said President Ramaphosa. "We have lost young people who were engaged in the most important endeavour of their young lives – their education."
The President has welcomed the psychosocial support that government is extending to the families of the deceased learners as well as to injured learners and their families, and the staff and governing body of Driehoek High School.
The President's message came after a couple of shockingly heartless and racist comments were made about the deaths.
Ramaphosa said: "It is my hope that the people of our country and of the Vaal will at this time come together as one to support the Driehoek school community in this hour of mourning, while government, working with the school community, embarks on a process to establish the cause of this tragedy and to ensure that we can, at an appropriate time and under appropriate conditions resume learning and teaching."
Hundreds of devastated residents gathered at the high school in Vanderbijlpark last night for a tearful vigil.
The father of one of the learners who died – Grade 12 pupil Roydon Olckers, not only paid tribute to his kind, beautiful son… but also vowed that his son's legacy would be to bring South Africans together.
Roydon was reportedly still alive when his dad found him, but later succumbed to his injuries, according to eNca.
Roydon's father said he urges people to read their Bible every day, "pray and go out there and make a difference – love one another, stop the hating and the bickering, and all the bad stuff. Just go out and make a difference, go and love one another – that's what his legacy is going to be…"
WATCH hundreds gather for emotional night vigil at Hoerskool Driehoek, South Africa