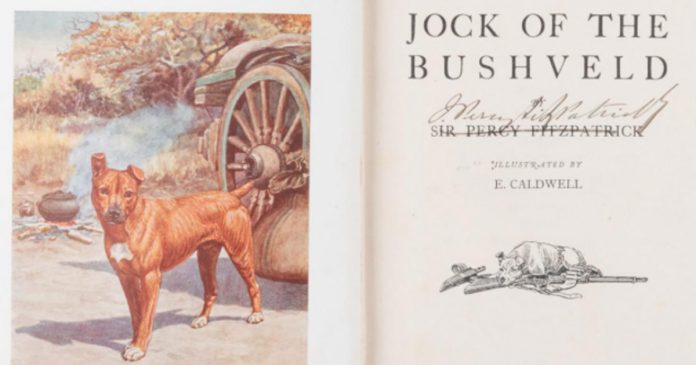 An advantage of book auction sales is that they renew the stream of collectable books coming onto the market and give a fresh spurt to book collecting. New book collectors are encouraged to join the book community. Old book collectors have the opportunity to acquire that elusive appealing title on the wish list… writes Kathy Munro.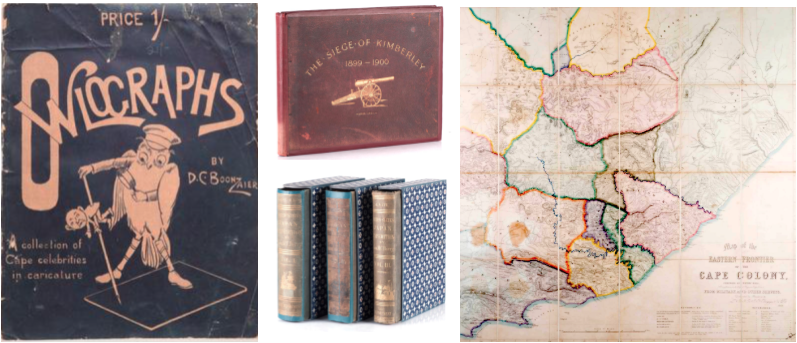 There is nothing quite like the excitement of bidding on an auction sale for a desired treasure, and the market deciding who will be the fortunate new owner. My heartbeat rises when I bid on auction sales and I wonder if everyone around me can hear the pulse when they all look so calm and nonchalant.
Here is just such an opportunity coming up in Cape Town, though no doubt bidders will need to have deep pockets.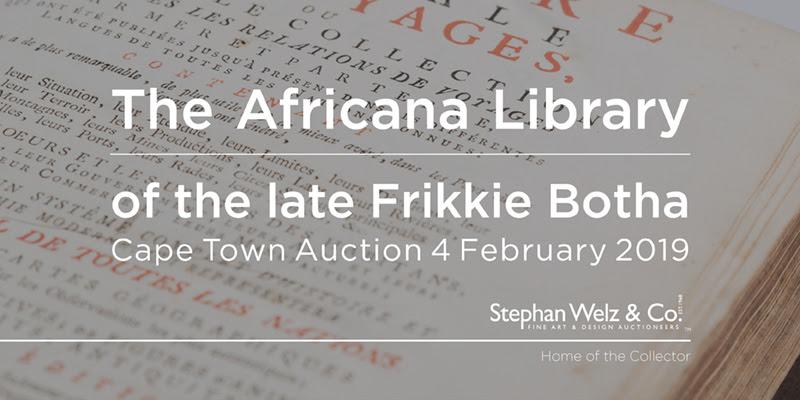 Stephan Welz & Co esteemed auctioneers in Cape Town will be holding a large auction sale on 4-5 February 2019, at the Old Mutual conference centre, Kirstenbosch. Click here to view online catalogue. Of particular interest to heritage enthusiasts and book collectors is the sale of the collection of the late bibliophile and former SA diplomat, J S F Botha (Frikkie Botha), session 2 of this sale to be held on the afternoon of 4th Feb 2019.
The collection can be viewed from 1-3 February between 10h00 and 17h00. Anton Welz conducted a walkabout on 2 February while Hayden Proud delivered a lecture on 3 February.
I am particularly interested in the books to be auctioned. Botha was an Africana book collector of note, an erudite man who studied and loved books.
He shared his life long passion in books with fellow enthusiasts. He started the Cape Town Bibliophiles Society and wrote for the journal Philobiblion.
He lived a long life (he passed on aged 98 in 2017) and was a career diplomat during the apartheid era. He was South Africa's ambassador to the USA in the early 1970s and was the man who blew the whistle on the information scandal three years ahead of public knowledge. He was a man of honour and honesty.
Botha collected fine Africana wherever his diplomatic postings took him and spent many years in Japan where he learnt the skills of fine Japanese bookbinding.
He was particularly interested in books about South Africa published in North America. He contributed to scholarship through his engagement with the Friends of the SA Library.
The Bibliophiles Society recently honoured Botha with a privately printed and published book of his essays, released in 2018. This collection of Botha's writings has only been made available to members of the Cape Town Bibliophiles.
I was privileged to receive a copy and have thoroughly enjoyed getting to know the late Mr Botha and was left wishing I knew him in person. He wrote about the books and authors he collected and the research he undertook into his own rare books.
His interests were broad – early travellers at the Cape, collecting editions of Omar Khayam, the Gentleman's Magazine, early societies and journals about books.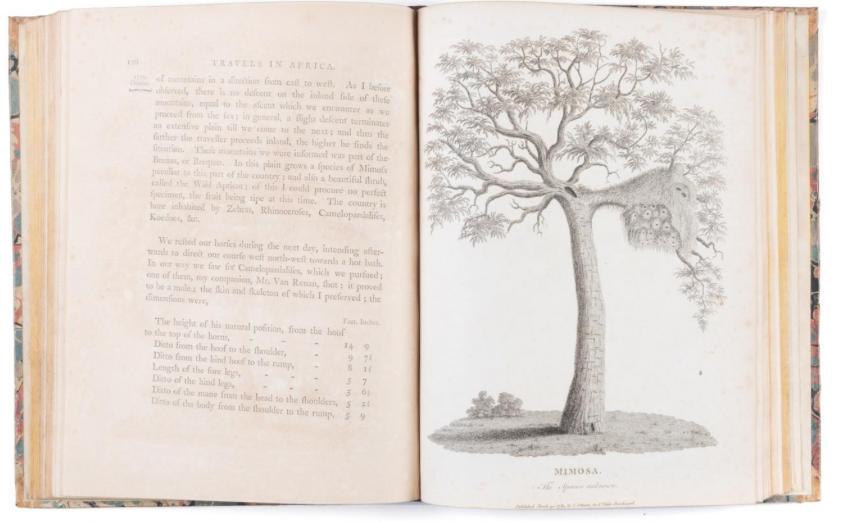 There are some delights on sale. Here is a wonderful collection of the classics of South African literature and travel such as a first edition of Jock of the Bushveld (signed by Fitzpatrick), some Olive Schreiner items, Battiss on Bushman paintings, a Lady Anne Barnard letter and books, Cape Almanacs, Cape Guidebooks, Cape travellers, an early Africa Geography (1831), Rev John Colenso (Ten weeks in Natal 1855), Thomas Pringle – Poems (1828 ), Rev Lewis Grout on Zululand (1864).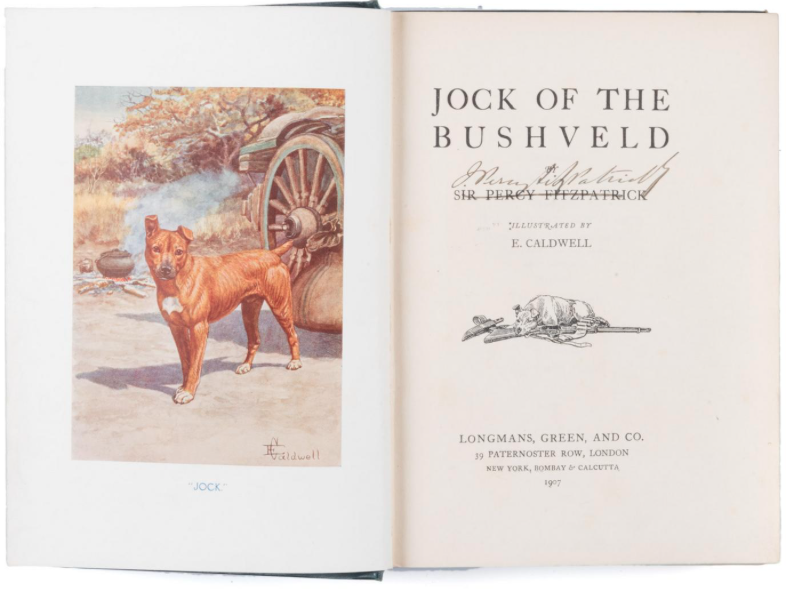 Anthony Trollope's Travels in South Africa (1878), Grogan's Cape to Cairo (1902). Thomas Baines' Explorations of South West Africa, Captain Henry Butler's SA Sketches (1841).
So many of these original 19th century books are collectable because they are illustrated with fine plates. For example, G French Angas 'Illustrated K*ffirs'. Or La Trobe's 1822 visit to South Africa. I would love to own John Barrow's Travels in China (1804 ) or what about a 1790 Le Vailliant.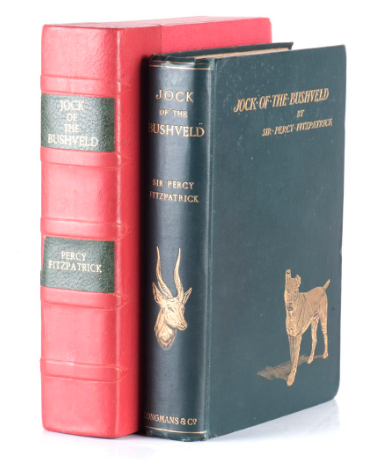 In addition there are some magnificent cartographic items, for example Wyld's Map of the Witwatersrand Goldfields (1888) or the Juta's Map of South Africa of 1889 or Bellin's Map of the Cape of Good Hope from the 1740s or Stanford's map of the Eastern Frontier (of the Cape) (1856).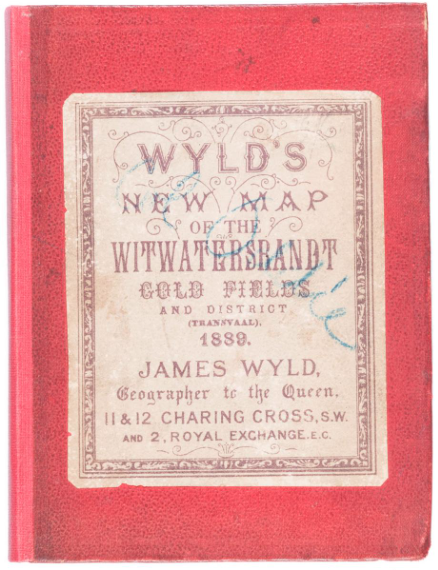 I must congratulate Stephan Welz & Co on a beautiful catalogue for this session in particular, produced by Lani Roux. It is not often that a selection of quality Africana books of this type comes onto the market representing the collecting interests of a man with a deep and passionate knowledge of his books.
The catalogue itself stands as a tribute to Mr Frikkie Botha.
Written by: Kathy Munro. Republished here with kind permission of The Heritage Portal.
Kathy Munro is an Honorary Associate Professor in the School of Architecture and Planning at the University of the Witwatersrand. She enjoyed a long career as an academic and in management at Wits University. She trained as an economic historian. She is an enthusiastic book person and has built her own somewhat eclectic book collection over 40 years. Her interests cover Africana, Johannesburg history, history, art history, travel, business and banking histories. She researches and writes on historical architecture and heritage matters and is well known for her magnificent book reviews. She is a member of the Board of the Johannesburg Heritage Foundation and is a docent at the Wits Arts Museum. She is currently working on a couple of projects on Johannesburg architects and is researching South African architects, war cemeteries and memorials.
If you have a fascinating South African story about your place or space, please email admin@theheritageportal.co.za.