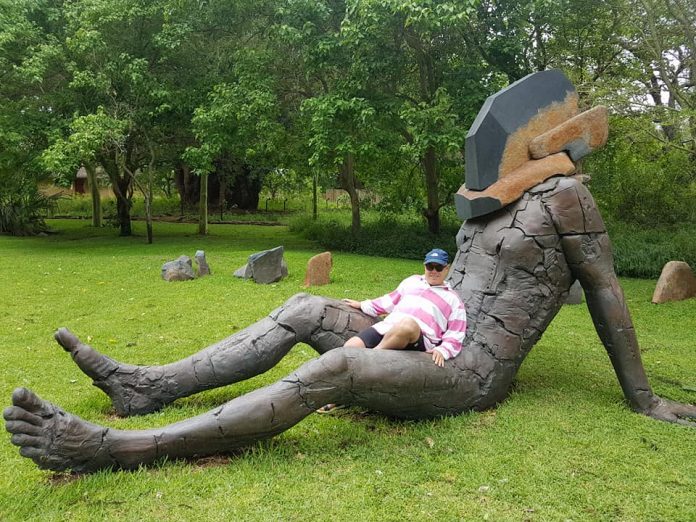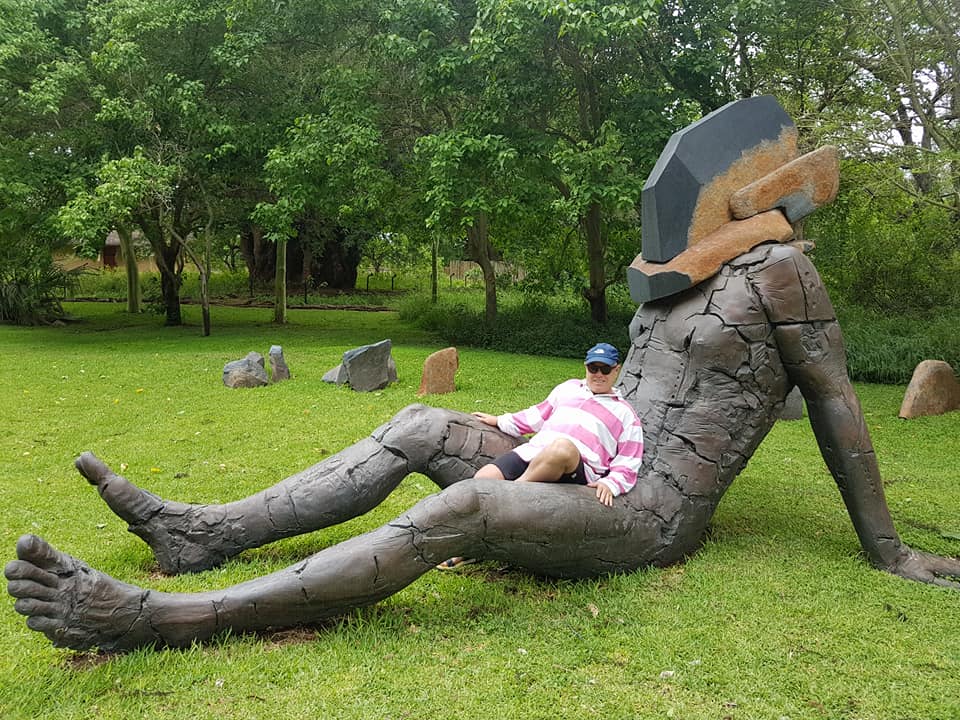 South African George Knoke visited Sethare Lodge in Botswana and came across this astounding piece of art by Angus Van Zyl Taylor called Reflective Resonance.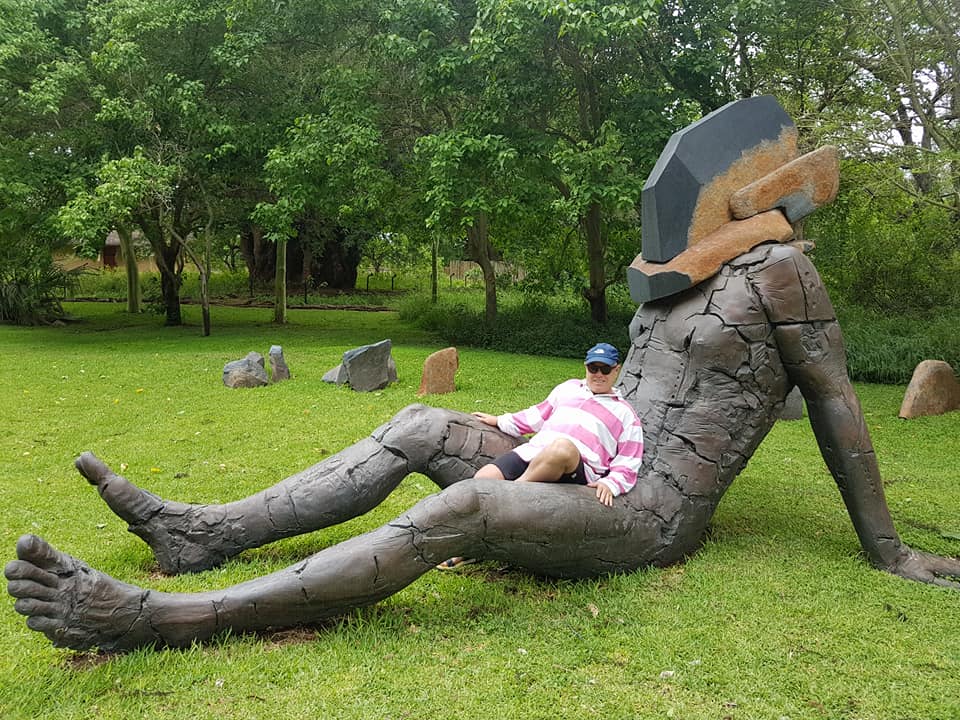 Georg commented on his Facebook page:
"The logistics to get this sculpture here from South Africa- across the border into Botswana- must have been a massive challenge! The stone sculpture is called Reflective Resonance!"
The artist Angus van Zyl Taylor is known for his larger than life pieces.
READ more about him in this excerpt from a Biography written by Georgie Shields for the "In the middle of it" solo exhibition catalogue at Everard Read London held in 2017:
"Angus Taylor is a force to be reckoned with. He relishes working with challenging materials on a scale that many sculptors find intimidating. His craftsmanship, bold and visionary approach and his original use of materials has resulted in landmark sculptures and many ambitious public and private commissions around the world.
Known for his powerful, often monumental, sculptural works, Taylor works with an extraordinary range of materials from his immediate environment – Belfast granite, red jasper and the orange soil found near Pretoria, where his studio is based.
Contrasted with these materials, are works made of packed grass, compacted earth, charcoal briquettes and stacked slate. The inventiveness with which he tackles materials positions Taylor as a post-modern artist making reference to traditional crafting techniques, but using them to create works that are unmistakably contemporary.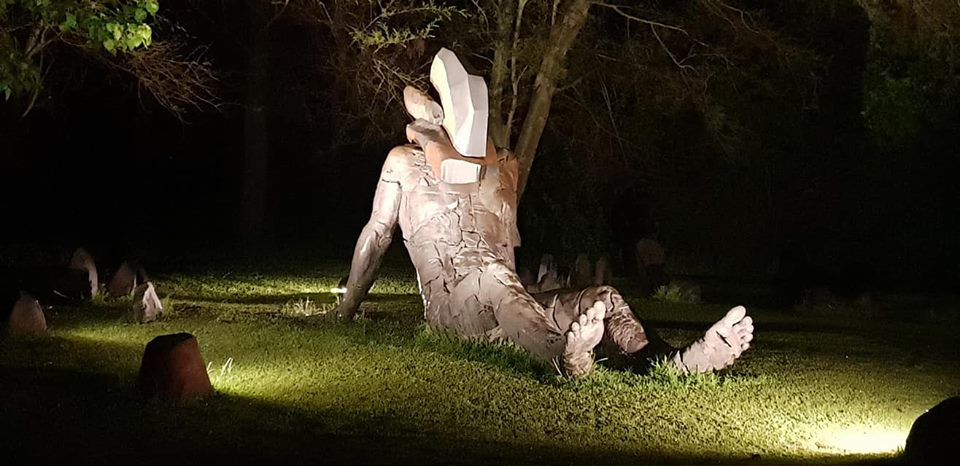 A 2014  catalogue by Everard Read Gallery Rosebank describes the piece as " A thinking stone, a large portrait of silent reflection which one might discover stranded on a beach…..who would have thought that something so hard and large could evoke something so gentle as thinking"
Biographer Georgie Shields continues:
"Two decades ago Taylor founded Dionysus Sculpture Works (DSW) where he honed his moulding and casting proficiencies to become a master craftsman. DSW's skills in modelling, mould-making and casting has made it a much sought-after foundry and, in addition to Taylor's own projects, the foundry casts for many other leading artists, including Norman Catherine, Sam Nhlengethwa and Deborah Bell. Through his foundry, he employs, trains and nurtures a staff of almost 40 and also finds time to develop the talent of younger artists.
In 2017 he was awarded the prestigious Helgaard Steyn Award for his notable contribution to South African sculpture.
Angus Taylor's work can be found in many private and public collections in Africa, Europe, North America and Australia".
For more about the artist, click here:
Georg's original Facebook post: