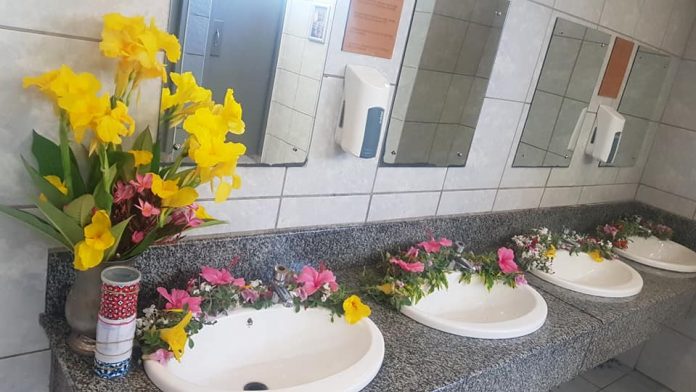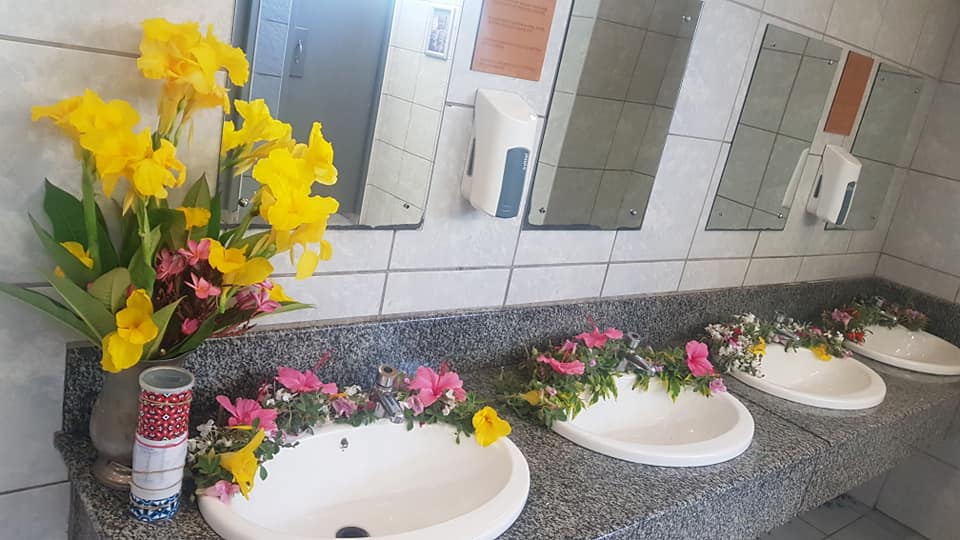 BP employee Beverley Plaaitjies has taken it upon herself to beautify the ladies restroom at BP Buffeljagsrivier with flowers.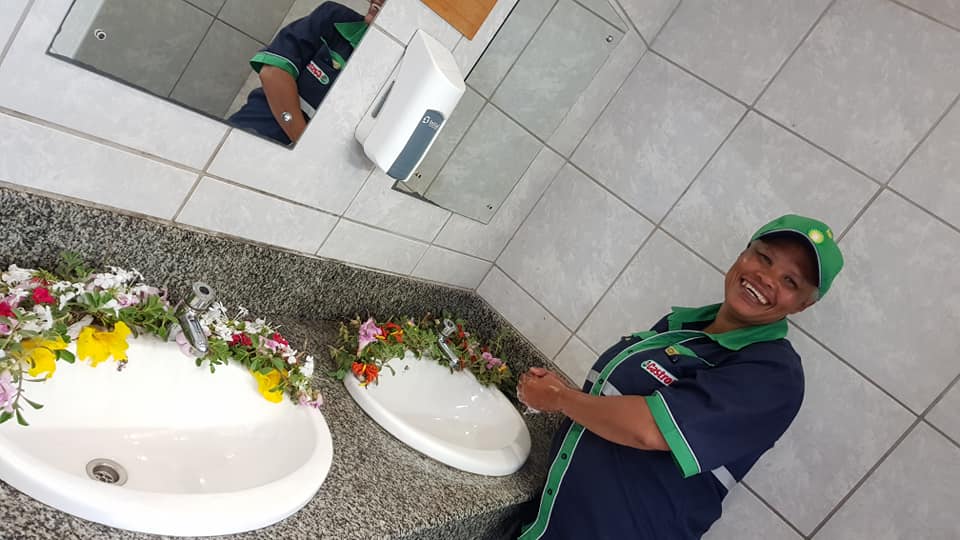 According to BP Buffeljagsrivier Manager Maraine Klein, it was all her idea and so she brings flowers from home or borrows from locals to create her floral bouquets – and as if that is not enough, she also "sings like an angel"says Klein.
Beverley has worked for BP at Buffeljagsrivier on the N2 just outside Swellendam for the past 8 years and her pretty basins have been a welcome sight to many travellers.
Customers posts on Facebook bear testimony to her talents and great service with many saying a trip to the ladies is a must, even if it's just to encounter Beverley and her floral and vocal gifts.  One lady called it "the most beautiful ladies restroom I have seen in the world. Well done."
Helena Wilken who took and posted the pics of Beverley on Facebook said:
"So nice to see someone being proud of her job & going the extra mile!"