Budding South African designer Thebe Magugu has been crowned the winner of the International Fashion Showcase (IFS) 2019 at London Fashion Week.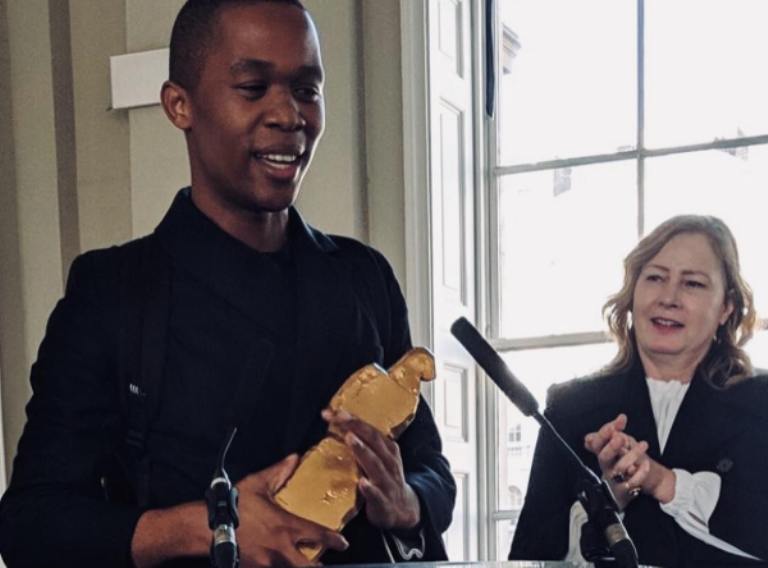 The judges said Thebe had created a "striking visual impact but with real clarity" and called him "a leader of his generation".
In his winning presentation titled Dawning, Magugu used motifs from Africa's past but with a forward-looking, global approach, focusing his designs on the changes to the South African constitution over the decades.
Speaking about his winning presentation on Facebook Thebe said:
It's a celebration of South Africa's progress these past few years. As many know, South Africa has one of the most progressive constitutions in the world, almost an opposite to the version it was post '94.

Despite pushbacks and serious crimes against them, South Africa is also becoming even more women-led, which is incredible for a variety of reasons".
IFS 2019 took place at Somerset House alongside London Fashion Week. IFS is the brainchild of the British Council, British Fashion Council, London College of Fashion, UAL and Somerset House who worked in collaboration to put on this unique fashion event.
This year 16 designers from around the world were each given the chance to represent their country by showcasing their menswear and womenswear collections and simultaneously explore issues like identity, heritage, politics as well as the importance of sustainability.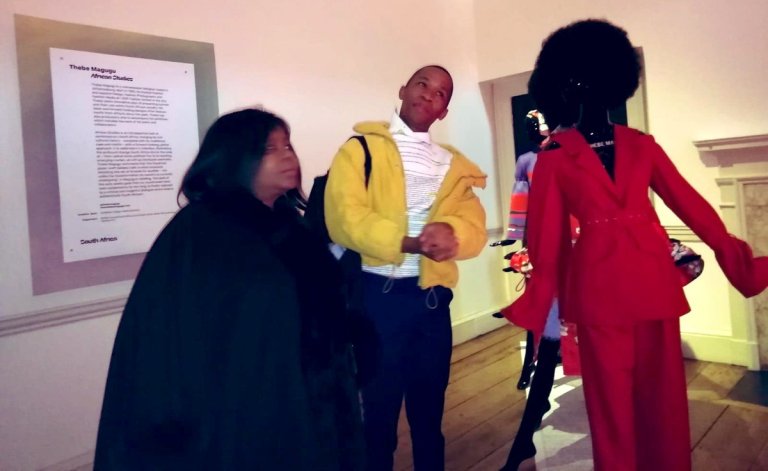 In an Instagram post sharing the news of his win with his followers, Magugu said he was "overwhelmed by emotions and gratitude," adding: "Fashion is such a powerful, intelligent medium and I hope we use this tool to our advantage."
Cedric Mizero from Rwanda was also given a special mention for his presentation, which focused on the issues marginalised communities face. It featured items that people living in a Rwandan village would encounter as part of daily life.  The judges were impressed with his work saying that the message behind his work  was "universal and deeply human."
The 2019 IFS exhibition features designers from Bangladesh, Brazil, Canada, Colombia, India, Georgia, Italy, Kenya, Lebanon, Lithuania, Netherlands, Rwanda, South Africa, Sri Lanka, Uruguay and Vietnam.
The showcase will remain open until 24th February.