There's an insane video going viral at the moment – featuring Italian cyclist Vittorio Brumotti. South Africans have been going crazy for it… because we all thought it was Chapman's Peak in Cape Town.
WATCH Vittorio Brumotti's frightening cycling stunt!
But it turns out this was filmed in Liguria in north west Italy, on the coastline known as the Italian Riviera. The similarity is amazing…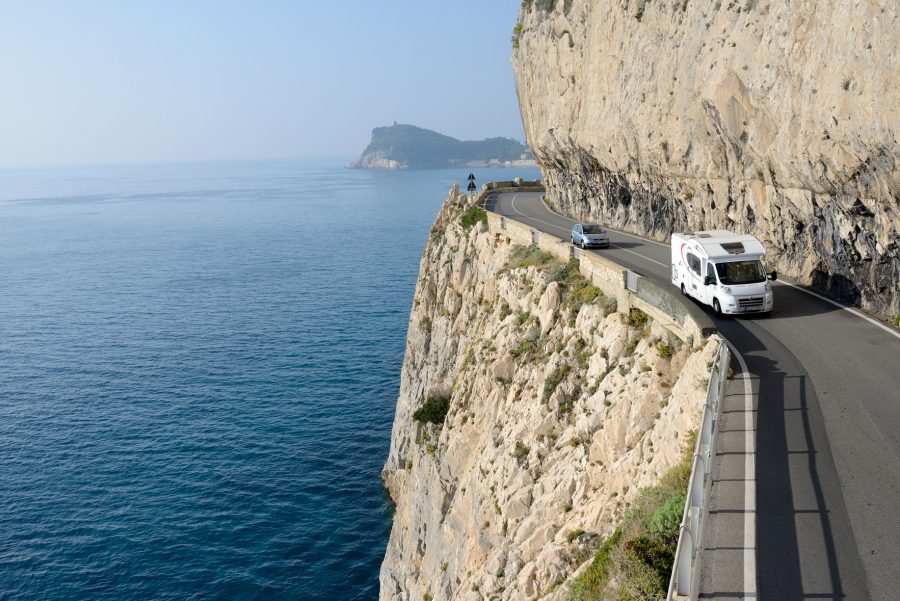 Brumotti is renowned for promoting his country. He posted this on Saturday (2 March) saying (in Italian): "Today the sun shines in Liguria… seize the day."
Several of his friends reminded Vittorio on social media that he's not so young anymore at 38 and needs to think twice before performing such risky stunts again!
On his website, it says Vittorio's passion for cycling has become his way of life.
His wheels go around the world not to search for a treasure or to become rich, but to demonstrate that everything is possible with sacrifice and passion.

It takes very little to be happy. Even when everything will end, his bike will always be with him, ready to go toward another new adventure!…The one who will transform his passion in a profession will be condemned to be happy forever…
South African motivational speaker Richard Wright shared Vittorio's video with the caption: "#notMarelize [referring to the young Namibian cyclist who rode into a rugby pole]. Insane stuff. Crazy skillz. Huge cojones."
*If you haven't yet seen 'My F*k Marelize' – watch the video here.
If you're missing Chapman's Peak, South Africa – check out these photos.