It's almost a fortnight since Marelize Horn's mom said My F*k Marelize – after her daughter cycled into a rugby post in Namibia – and yet it is still going viral! If you've missed all the cool memes and videos, here's a collection to help get your weekend off to a humorous start. (We've added the original to the bottom of the page for anyone who hasn't seen social media this month!)
Going global in Spain:
Afrikaans in Spain? This is specially for you Michael Said

Posted by Andrew Tunstall on Monday, March 11, 2019
Looks like 'gaan k*k in die mielies' (which many expats teach to foreigners) is going to be replaced with 'my f*k Marelize':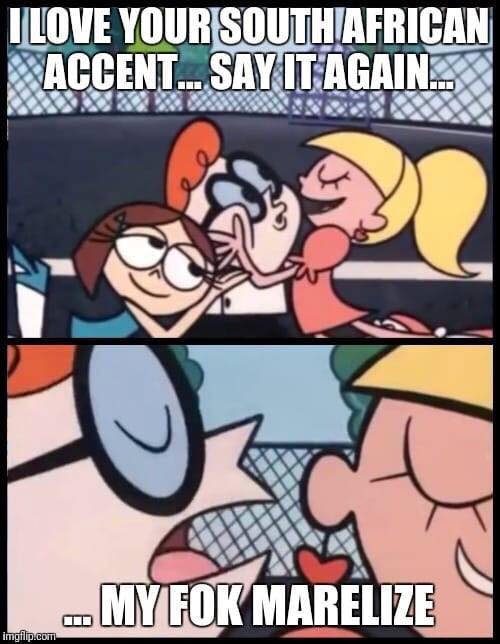 Marelize's grandfather in 1931:
Marelize was quite the sensation at the Cape Town Cycle Tour 2019 last weekend, where South Africans were invited to meet her…
BREAKING NEWS: Marelize is in Cape Town for the #CTCycleTour2019! Want to meet her? Head to the Cape Town Cycle Tour expo before 4pm today 🚲

Posted by Pick n Pay on Saturday, March 9, 2019
And the Marelize jokes and memes were plentiful: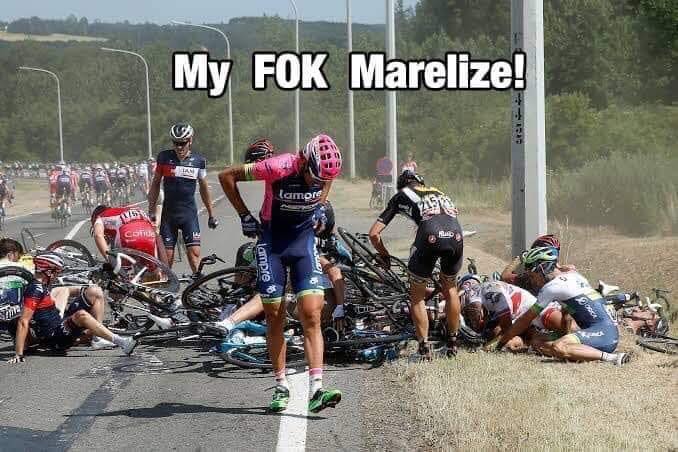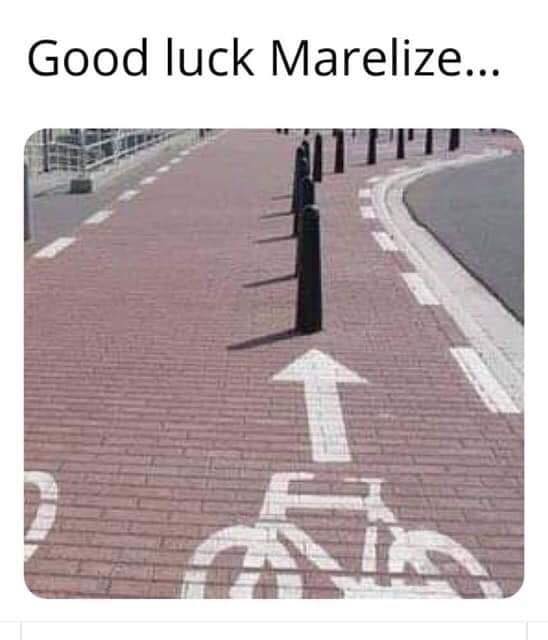 There were even special Marelize cupcakes on offer:
Back home in Namibia, Marelize took part in a publicity stunt in Swakopmund, showing that jumping from a plane is easier than riding a bike!
My f*k Marelize- easier to jump from a plane than being on a bicycle! Did this as a publicity stunt for Ground Rush Adventures- based in Swakopmund! Maria Davel-Wallis Frikkie Wallis Xenia Ivanoff-Erb

Posted by Georg Knoke on Saturday, March 9, 2019
WATCH My F*k Marelize – the original!
#MyFokMarelize 🚲 pic.twitter.com/ZEJ6qObUDT

— ČĐ 🇿🇦 (@CD_Musgrave) February 26, 2019