JOHANNESBURG – South African state utility Eskom stepped up rolling blackouts (aka the dreaded load-shedding!) over the weekend as it lost 900 megawatts of electricity imports from neighbouring Mozambique, which was hit this week by a cyclone.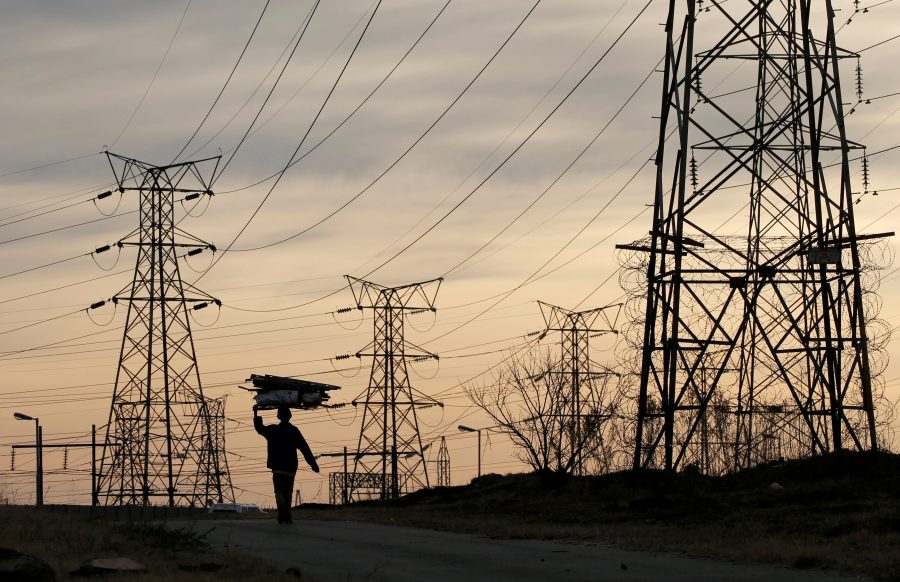 Eskom, which generates nearly all of the power for South Africa, said that it had cut 4,000 megawatts, double the 2,000 MW it had said would be cut over the weekend after repeated faults at its coal-fired power stations.
The situation worsened on Saturday after a fall in electricity exports from Mozambique, which is cleaning up after a powerful cyclone knocked out communications and electricity pylons on Thursday.
Eskom's problems are a challenge for President Cyril Ramaphosa as they are holding back efforts to haul the economy out of a slump before a national election in May.
Minister Pravin Gordhan asked for South Africans' patience and co-operation (turn geysers and lights off) on Sunday as the government works to clean up state corruption and get Eskom back on track. (Watch below.)
Democratic Alliance (DA) leader Mmusi Maimane said "the massive threat #EskomLoadshedding poses to our economy and the stability of our country cannot be overstated."
He added that "the sad reality is that the very same people who inflicted this energy crisis on us were once again given prominent positions on the #ANCList."
Ramaphosa's government has promised to inject R23 billion ($1.6 billion) a year over the next three years to shore up Eskom's finances. It has also asked a team of experts to come up with a plan within a month to fix Eskom's creaking coal plants.
(Reporting by Tiisetso Motsoeneng; Editing by Alexander Smith)
REMINDER: 17 March 2019

Eskom is continuing with rotational loadshedding today to build up necessary water reserves in the pump storage scheme.

We are currently loadshedding at Stage 2.

The stage will shift to Stage 4 from 08h00 till 23h00

We apologise for the inconvenience

— Eskom Hld SOC Ltd (@Eskom_SA) March 17, 2019
Minister Pravin Gordhan is the key note speaker at the Greek Independence Day held at Saheti School. He touched on the current load shedding the country is facing and asks us to bare with Eskom until it sorts the problem out "Keep your geysers off" #eNCA #Eskom #LoadShedding pic.twitter.com/vYqYwRazLI

— Heidi Giokos (@Heidigiokos) March 17, 2019
If the ANC were a functioning government committed to serving the interests of SA, then anyone who played a role in the #EskomLoadshedding, crippling the country's energy infrastructure and resources would have immediately been fired, charged and prosecuted. – @MmusiMaimane

— Democratic Alliance (@Our_DA) March 17, 2019
#LoadShedding: @Eskom_SA facing huge problems:
1. SA is out of diesel
2. Pumped storage dams low
3. No power from Mozambique (2 lines down)
4. 5000 MW (8 generator units) down due to boiler tube leaks
5. Three units running but with boiler tube leaks
6. Other unplanned outages pic.twitter.com/S5D6pP7RCt

— Chris Yelland (@chrisyelland) March 17, 2019
The people are less emotional this time around. They are voting for issues and not whether @MYANC was in exile or not. I agree with them

On 8 May, I will vote against:

1. Privatization of @Eskom_SA through the IPPs
2. Escalating loadshedding that is costing us R3 billion a day pic.twitter.com/FFNth2exUL

— Engineer Matshela Koko (@koko_matshela) March 17, 2019
As Eskom runs out of power & the lights go off in South Africa, tomorrow the Coal Transporters Forum will ask the High Court to block independent power producers. Gatvol electricity users will see this for what it is: narrow interests working against those of the majority

— Anton Eberhard (@AntonEberhard) March 17, 2019
Must say … our sense of humour …. our creative best when @Eskom_SA switches the lights off!@zapiro #LoadShedding #Stage4 pic.twitter.com/OeWkGGqVF5

— DeviSankareeGovender (@Devi_HQ) March 17, 2019
President Cyril Ramaphosa, has apologised to all South Africans who he says are devastated by the current severe load shedding by the power utility, ESKOM. #sabcnews

— SAfm news (@SAfmnews) March 17, 2019
South African President Cyril Ramaphosa responds to #CycloneIdai and its impact which triggered Eskom to implement load shedding stage 4. pic.twitter.com/siJ4DsVBnf

— KhayelihleKhumalo (@KhayaJames) March 17, 2019
MORE
Death toll from Cyclone Idai rises to 64 in Zimbabwe – calls for urgent Ubuntu