Amidst the floods and devastation that Cyclone Idai has left in its wake, there are many South African heroes who are making us proud. SAPeople spoke to one of them, Soweto doctor Qasim Bhorat whose poignant messages from Mozambique make us cry, and smile…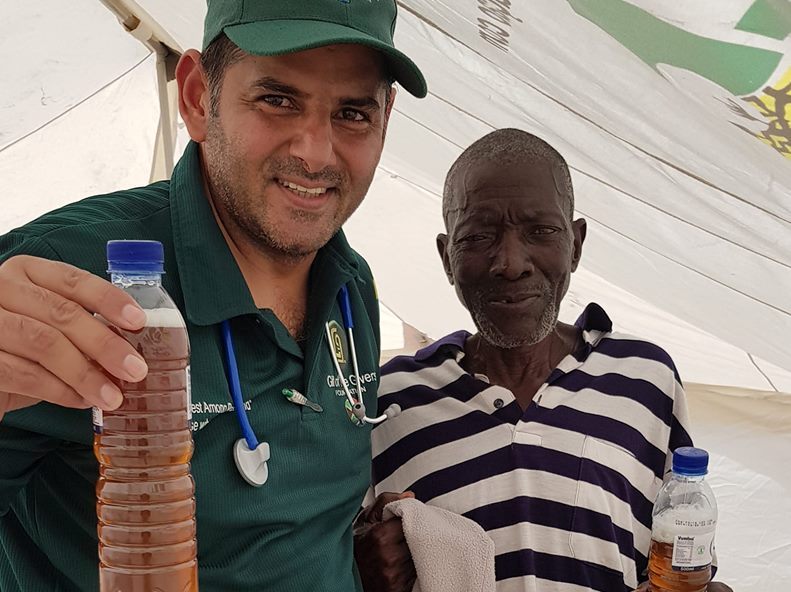 Qasim grew up in Stanger, studied at the University of the Witwatersrand, and is now a GP in Soweto. He's ambitious – a full-time GP who runs a research centre in Soweto and has done post-grad studies in Family Medicine (Stellenbosch), Sports Medicine (Wits) and MSc Clinical Research (Sydney) – but his passion has always been Gift of the Givers, one of SA's and the world's most amazing organisations.
The Gift of the Givers Foundation is the largest disaster relief organisation of African origin on the African continent, according to its website.
Like all the members of Gift of the Givers' teams, Qasim is an UNPAID volunteer!
"I act as a medical team leader on relief missions… also helping with assessments, logistics etc." he told SAPeople.
Qasim has been been involved with Gift of the Givers since 2007 and his passion and commitment are so huge that he has "been on virtually all missions since. I clear my work schedule when these come up."
This weekend Qasim shared the story of an elderly man in Mozambique who was stuck on his roof for two days.
"He finally came to see me at the medical camp in Guaraguara complaining of severe abdominal pain. My examination found an acutely tender and painful abdomen… this man was in serious discomfort. He hadn't passed any urine for 6 days now!
"He basically has an obstruction after his bladder, preventing urine from being excreted… so the bladder keeps filling up with urine, with none being expelled… like a balloon, until it pops!! His bladder was so full that it was as high as his belly button… if it was a pregnancy, he would be at a full 9 months."
Without a urinary catheter, Qasim improvised with a syringe and needle and managed to successfully empty close to 900ml of urine! It wasn't easy in the scorching heat, and at one point a gust of wind even blew the tent and it collapsed on him.
"Thankfully I managed to hold the needle steady… could have punctured other internal organs, which would have been catastrophic!"
The pic above shows the "very relieved old man, who couldn't believe that all of that fluid came out of his abdomen. Each bottle is a 500 ml bottle…"
One of the first patients Qasim tended to in Mozambique was a middle-aged man "who was stuck in a tree, literally holding on for his life while the flood waters pushed, pulled and swirled around him with such force that one slip meant he would surely be swept away and drown.
"As debris hit him, he clung on during the cold dark nights… with rain constantly falling… as if forgotten by the world, or even God. He felt utterly helpless, scared and both physically and emotionally empty… and just when he started to entertain thoughts of letting go of his lifesaving tree, of letting the suffering end, he heard the thunderous sound of the SANDF (South African National Defence Force) ORYX Helicopter, and in an adrenaline blur he was hoisted into the helicopter by Gift of the Givers search and rescue team members. He collapsed in exhausted relief."
The man's legs were cut and his lower body was infected, but he refused to be evacuated. He was surrounded by four children, said Qasim – "they are not his children, but he found them at the camp and they are his responsibility now! He can't leave them… and we can't evacuate them all… he made his choice to stay, for them."
Without intravenous sets, Qasim gave him two very strong antibiotic injections intramuscular that made the man tear up. "It hurt me too… knowing that we could do so much more for him, if only we had that IV set. I promised to come back the next day, a promise I couldn't guarantee… because we were relying on helicopters to get here… and in the red tape of disaster response, the helicopter could be allocated other duties."
As it happened the SANDF helicopter WAS allocated other duties, leaving Qasim unable to reach the man, or the others. It meant the man could lose his limbs or even his life.
But "as we plan, so too does God… and He is the best of planners! The Indian Navy had just arrived with a medical team, and more importantly their own helicopter…
"As if divinely guided to me, in the midst of the chaos, their captain came straight to me to ask where the medical coordinators were! He didn't know me, that I was a doctor nor Gift of the Givers, nor my situation… yet out of all the people there, he spoke to me!"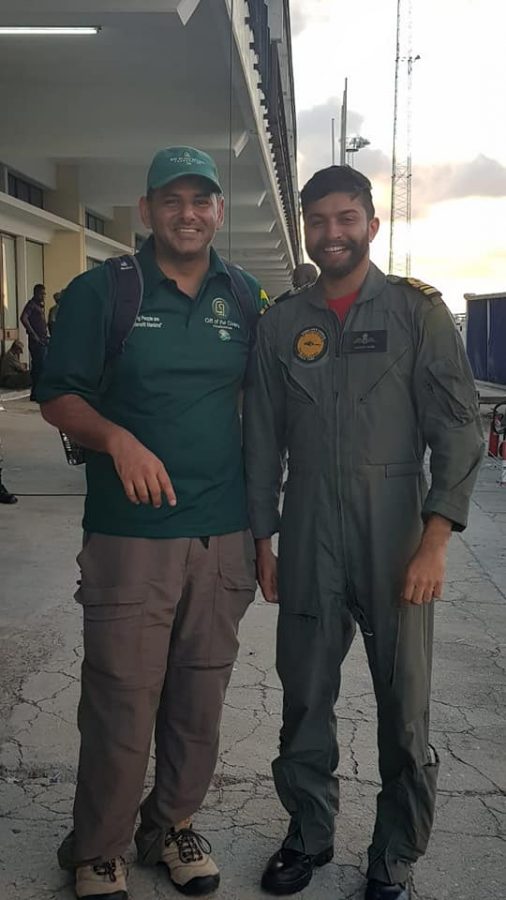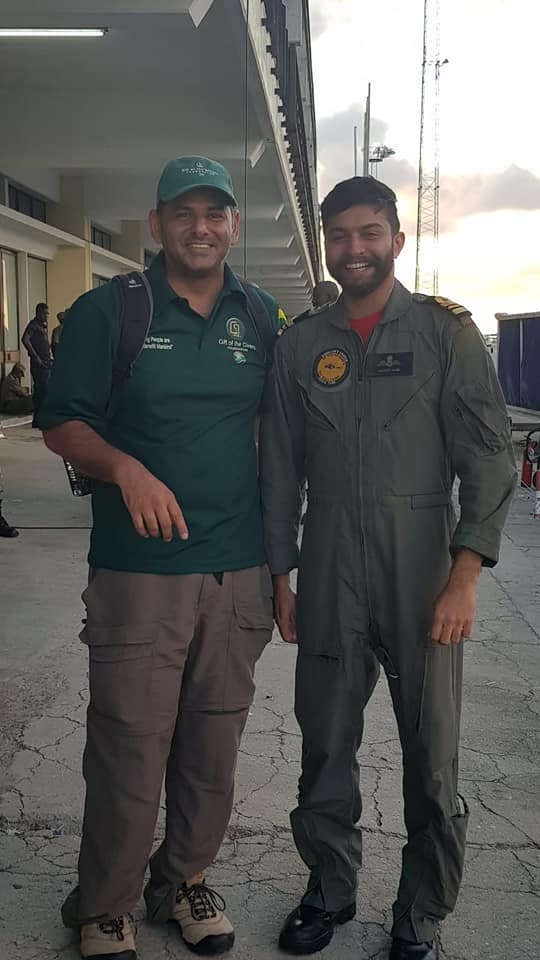 It meant Qasim could fulfil his promise to that man… and to 250 other patients who needed "cleaning wounds, suturing, rehydrating, counselling and sometimes just listening, reassuring and providing a human touch… Many of the kids there are still traumatized, they don't smile or play, their faces emotionless… they have been through hell, and will remain scarred for a long time."
Qasim's middle-aged patient was finally mobile on the doctor's last day at Guaraguara.
"I hope he recovers completely, but I will never know for certain. God protect and bless them all, Amen."
Qasim says that today Gift of the Givers are sending additional doctors to Beira including two GPs, one Orthopedic, two Obstetricians & Gynaecologists, one Paediatrician and one Dietitian. If you can, please consider donating to Gift of the Givers