Massive flooding in Durban, South Africa, overnight left at least 23 people dead, after multiple structural collapse, and many more missing and buried under mud and debris, according to IPSS Medical Rescue.
The KwaZulu-Natal Cooperative Governance and Traditional Affairs Department announced at a press briefing on Tuesday morning that over 2,000 emergency calls were received in the past 24 hours as a violent storm moved over the eThekwini area.
IPSS, "together with Police Search & Rescue as well we various other rescue organisations, spent the entire night assisting in the greater Durban area with flooding," said IPSS.
Emergency crews in the KwaZulu-Natal province will continue performing search and rescue operations today.
"The greater Durban area is severely flooded," said IPSS.
"We urge all motorists to be cautious."
On Tuesday morning issues were alerted for flooding in Amanzimtoti:
Homes collapse after all the flooding:
This is what happens after heavy rains in KZN. Landslides with houses collapsing. We have no idea who to credit.#Durbanfloods

Posted by Storm Report SA on Tuesday, April 23, 2019
Pebble Beach in Uvongo – 'gone'
From Cheryl ColdreyPepple Beach in Uvongo is no more.#Durbanfloods

Posted by Storm Report SA on Tuesday, April 23, 2019
Durban after the floods last night: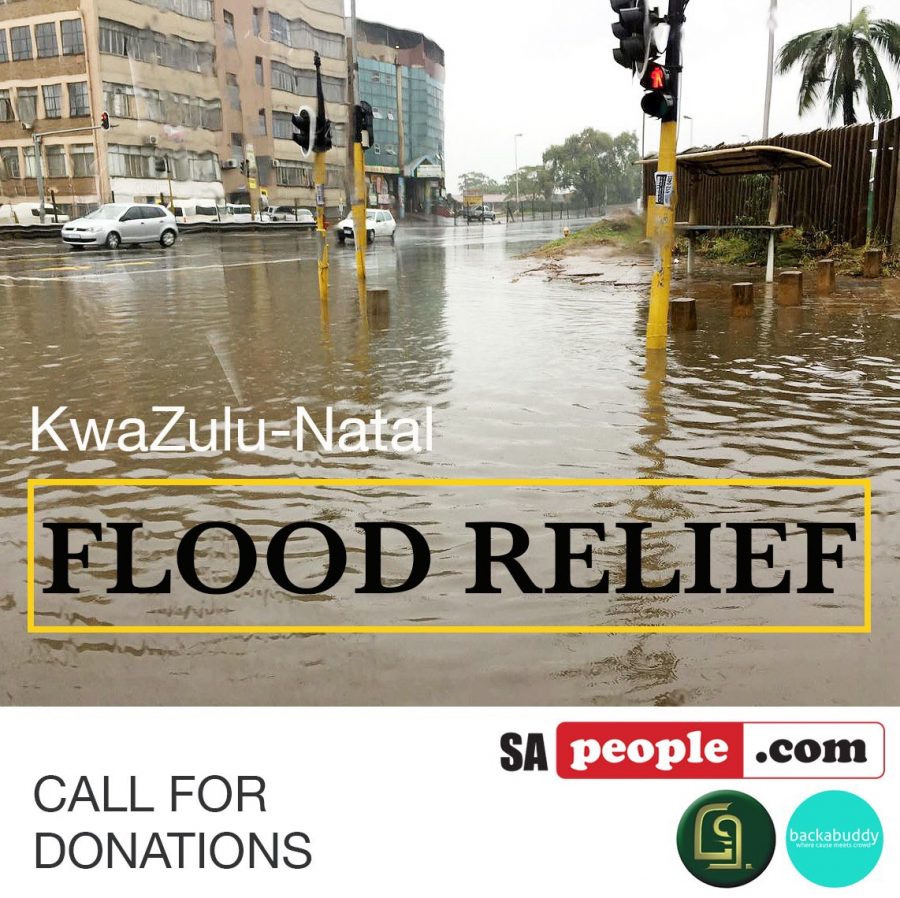 If you can, please donate here.