Guests on holiday at Giant's Castle in the Drakensberg, South Africa, were treated to a spectacular 'clash of the Titans' scene this weekend as Cape Vultures and Bearded Vultures rushed in to eat, and to chase off a jackal trying to get in on the mountain action. Check out the spectacular photos by Paul Labuschagne, Pierre Koster and Tielman de Villiers…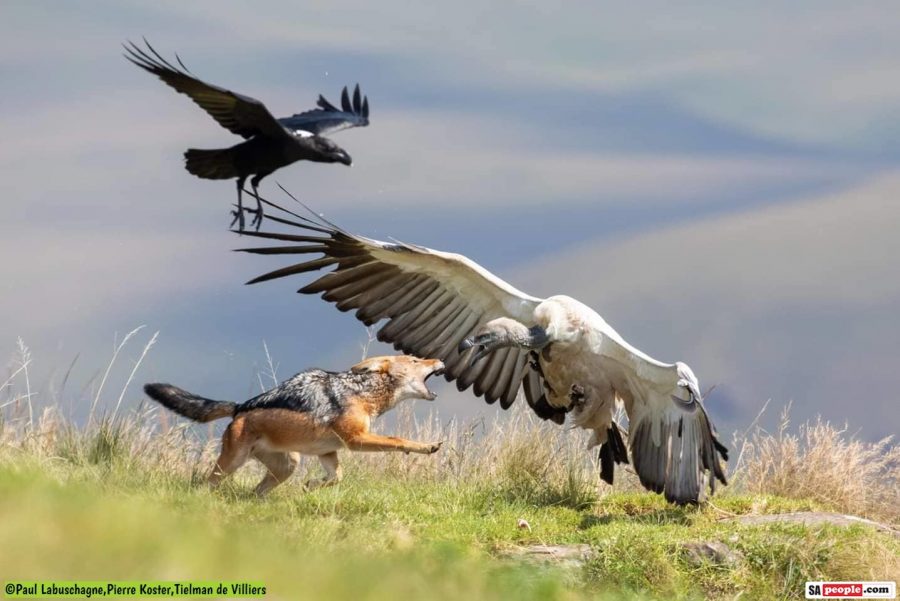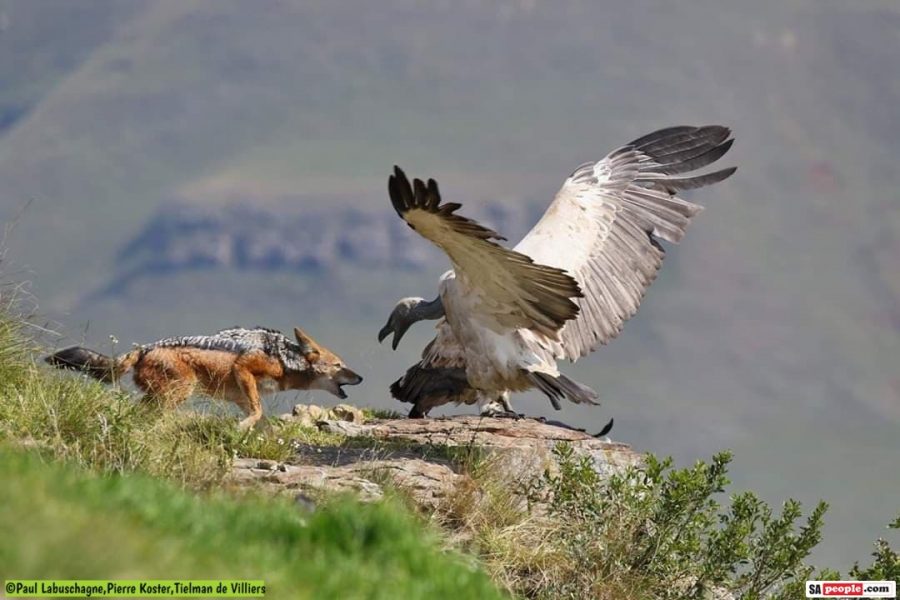 Gauteng residents Tersia and Paul Labuschagne, along with some friends, were enjoying an already "awesome weekend" in one of the Ezemvelo Parks Board cottages, with its panoramic views at Giant's Castle… when they rented a hide on top of a mountain.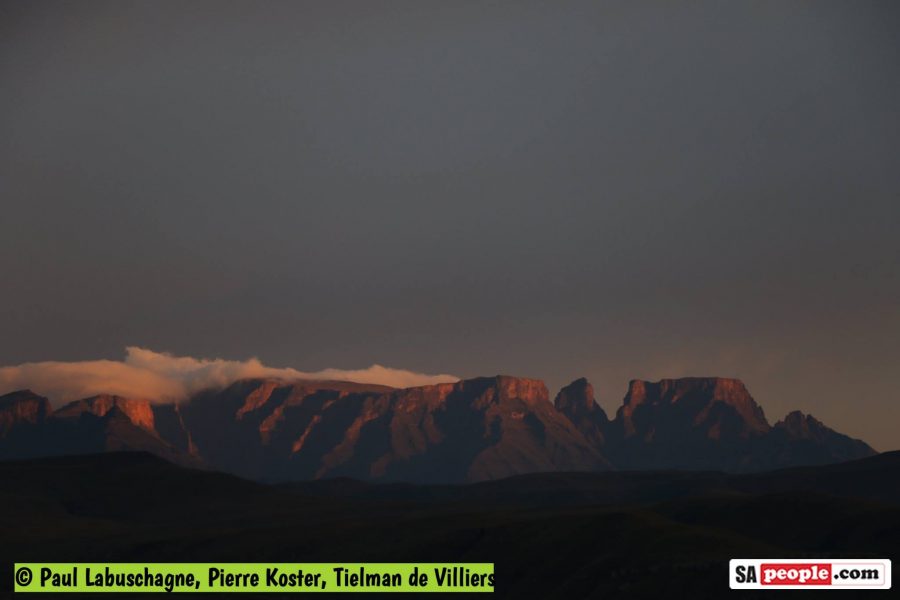 "One can rent the hide, and then only your party is allowed to sit there and take photos. There is a fee to be paid but it's absolutely worth it!" Tersia told SAPeople.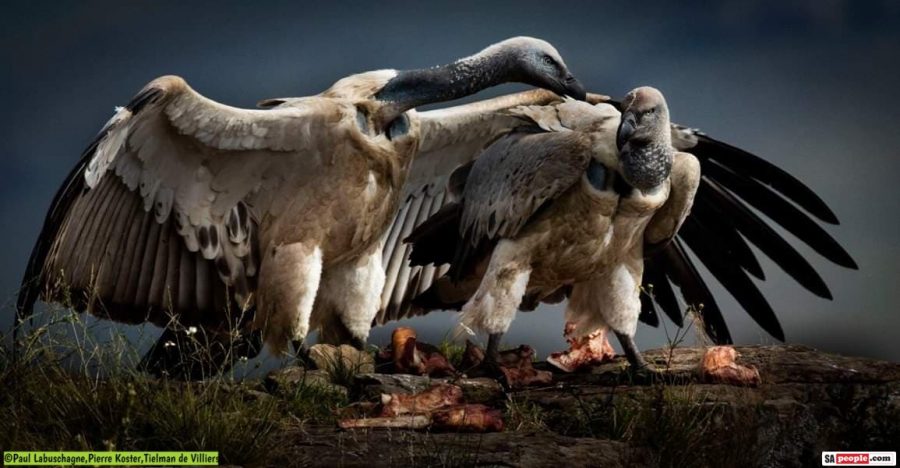 "The Parks Board gives you a few bones to put out for the birds… and then of course the jackal tries to steal it from them!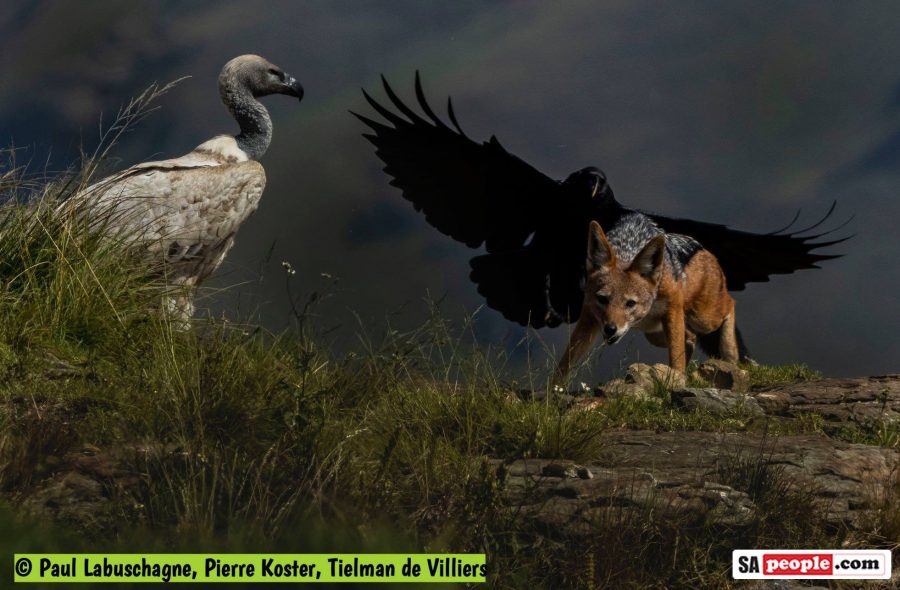 "There were two endangered species – the Cape Vulture and the Bearded Eagle, an adult as well as a juvenile; plus some crows, starlings, Jakkalsvoel and other smaller birds."
See a collection of the photos below: