KwaZulu-Natal (KZN) Health MEC, Dr Sibongiseni Dhlomo, has urged the relatives of people who passed away during the flash floods that swept through Durban on Monday night and Tuesday to come forward and identify their bodies.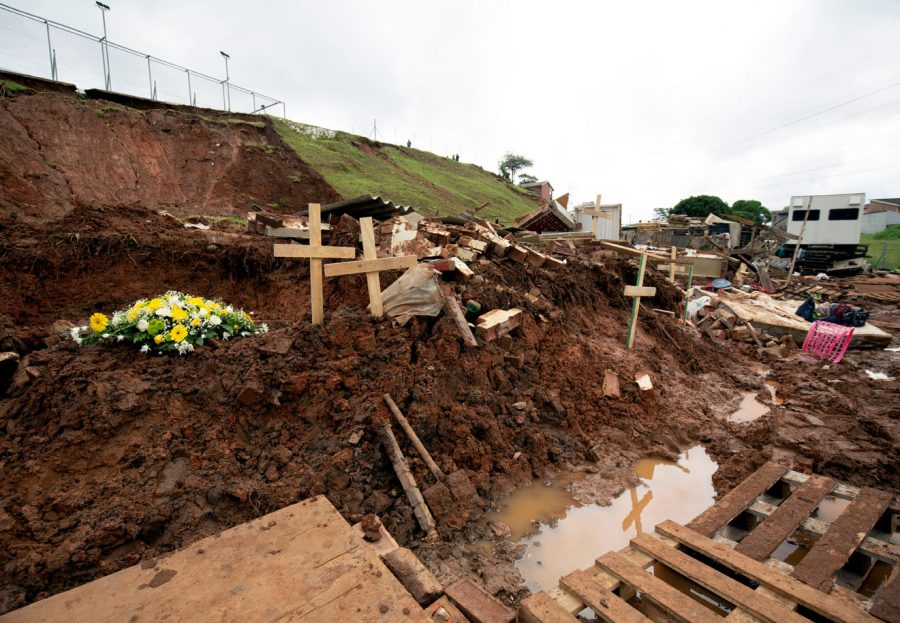 According to Reuters, the latest figures put the death toll at 60 people, and more than 1,000 have fled their homes after the heavy rains caused flooding and mudslides along South Africa's eastern coast.
Most of the deaths were in KZN, particularly around Durban. Flooding also killed at least three people in neighbouring Eastern Cape province.
Multiple dwellings collapsed in the mudslides, and rescue workers were still digging through collapsed buildings on Wednesday.
Gift of the Givers, the largest disaster response NGO of African origin on the African continent, is in the area. They visited several sites today, including the Quarry Road informal settlements where 200 houses were destroyed and 500 people left homeless.
They also described the heartbreaking scene at the Westcliff Secondary School's caretaker's house, which was on the school grounds.
"A steep bank and wall behind it collapsed onto it,washing sand onto & into the house killing everyone inside," said Gift of the Givers.
"Sadly they stood no chance against the mud slide and didn't manage to get out in time." Their bodies had to be dug out of the mud.
Please help us support Gift of the Givers as they work to help these flood victims – you can contribute here.
The region had been hit by heavy rains for days, but authorities did not predict the extent of the downpour late on Monday, said Lennox Mabaso, a spokesman for the provincial Cooperative Governance and Traditional Affairs department.
"As a result, there was flooding and some structures were undermined and collapsed on people," Mabaso said.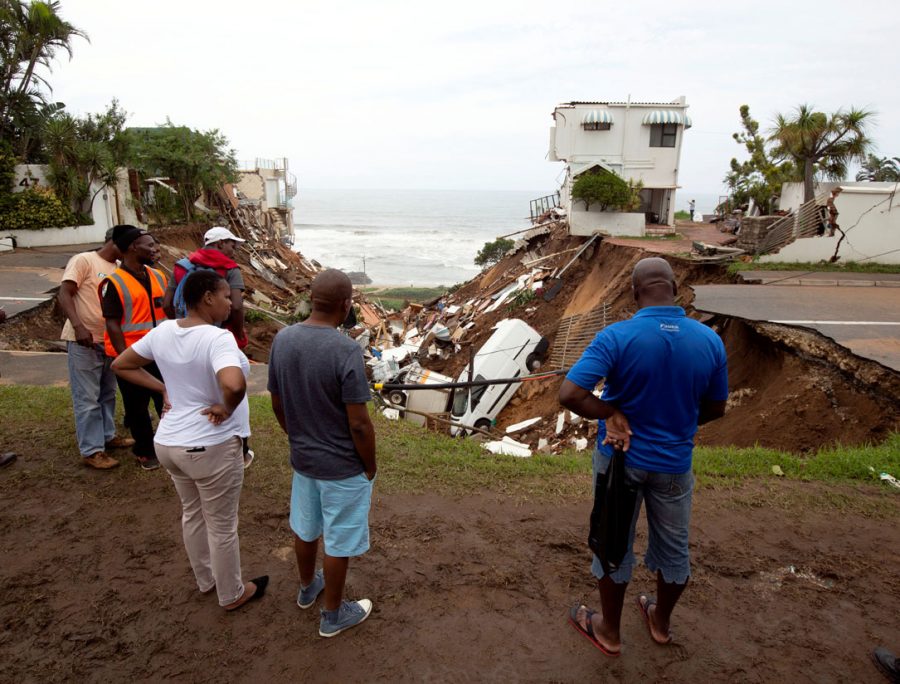 Others were also swept away by the water, he added.
The mortal remains of 36 people, which were taken from Chatsworth, Malvern, Marianhill and the surrounding areas, are being kept at Pinetown Medico-Legal Mortuary.
The mortal remains of 15 people, who were brought in from Umlazi, Reservoir Hills, Overport, Bluff and surrounding areas, are being kept at Magwaza Maphalala (Gale) Street Medico-Legal Mortuary in Durban.
In a statement issued on Wednesday, Dhlomo said the clergy and social workers will be on hand to provide counselling and other psycho-social support services for the bereaved families.
"This is an extremely difficult time, but we have put these measures in place to help our fellow compatriots cope at this difficult time," the MEC said.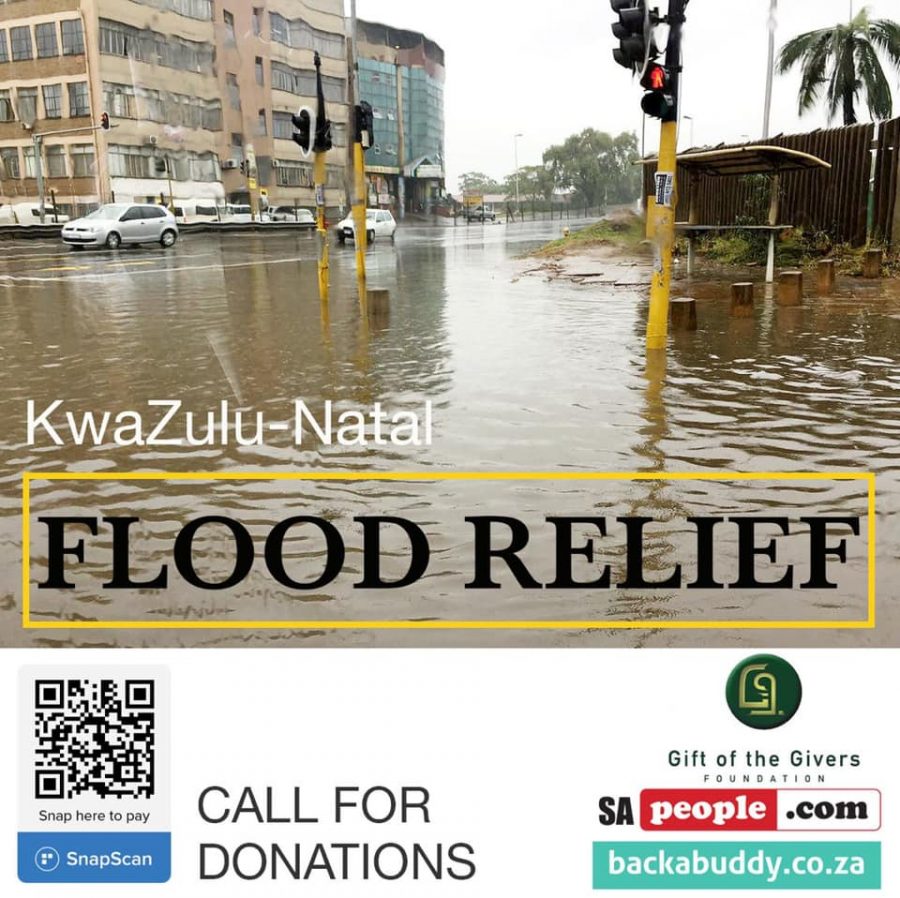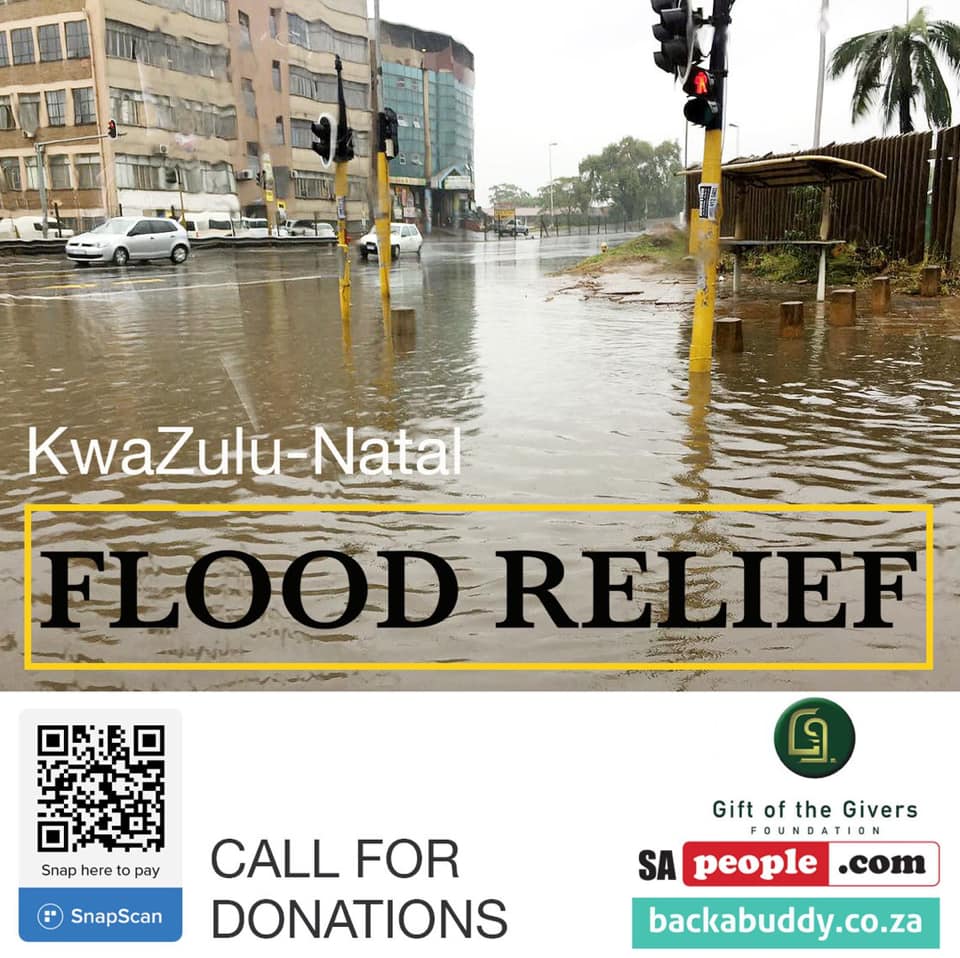 Sources: SAnews.gov.za and Reuters (Additional reporting by Tanisha Heiberg and Olivia Kumwenda-Mtambo in Johannesburg; editing by James Macharia and Angus MacSwan)